Hello everyone!
My name is Juan Valenzuela and I have worked for a specialized  family shoe store for over 10 years now. I have helped several women with foot conditions such as flat feet, rolled ankles, bunions, knock knees, and "complicated" foot shapes find the perfect pair of shoes for their feet.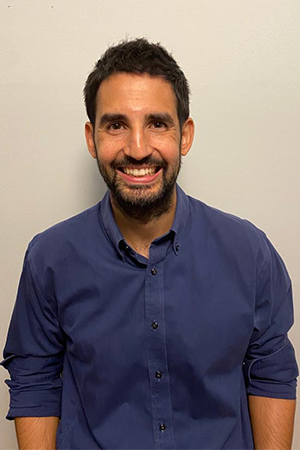 I want you to make me a promise…
Never settle for a shoe that doesn't fit properly. Shoes must feel comfortable from the first time you try them on, and remember this:
It doesn't matter what size and shape your feet are, there is a shoe out there that will fit the shape of your feet perfectly, and I will help you find it.
A Little Back Story…
Since I started fitting shoes in 2010, I have helped several women who claimed that their feet were too wide or too narrow to find that particular shoe style that they didn't even know existed. Since I work for a fitting shoe store, our main goal is to provide women with shoes that fit. If they happen to look stylish, that's great, but fit should be everyone's top priority when looking for shoes.
After working 10 years at the shoe store, I noticed how most women who came to the store for their first time were wearing the wrong shoe size. So, it doesn't come to a surprise to me when surveys show that over 80% of women are wearing the wrong shoe size.
My Mission With This Website
I created this website to help those women who don't have a local shoe store in their area that they trust find the correct pair of shoes.
I have spoken with women who were into playing soccer but stopped because their feet kept getting blisters and calluses from the cleats being too narrow. They were shocked when I told them that there is one particular cleat that is available in extra wide widths. They were happy not just for themselves, but for their husbands and children who were into playing the game as well.
I have also fitted women with wide and narrow feet in dress shoes, winter boots, summer sandals… you name it!
My point is that it doesn't matter what type of foot you have, there is a particular shoe style out there and I will help you find it.
STOP Your Foot And Leg Pain!
Do you have a "complicated" foot shape or foot condition that is making it hard to find shoes that fit? I will help you find the perfect pair of shoes based on your unique foot shape and foot condition.
Something so simple such as wearing the correct shoe size and the correct shoe style will keep your feet and legs healthy. In certain cases, you will need a more supportive shoe that provides extra arch and ankle and support.
At the shoe store that I work for, we carry good supportive shoes and orthotics, and I am familiar with which shoe styles are more supportive than others. In some cases, if a good supportive shoe is not or eliminating your foot and leg pain, a pair of orthotics will be required.
You will find in this website several articles describe the best orthotics for women with foot pain.
If you ever need a hand or have any questions, feel free to leave them below and I will be more than happy to help you out.
Cheers,
Juan Pablo
Founder of Comfortable Women Shoes
comfortablewomenshoes.com
email. comfortablewomenshoes@gmail.com