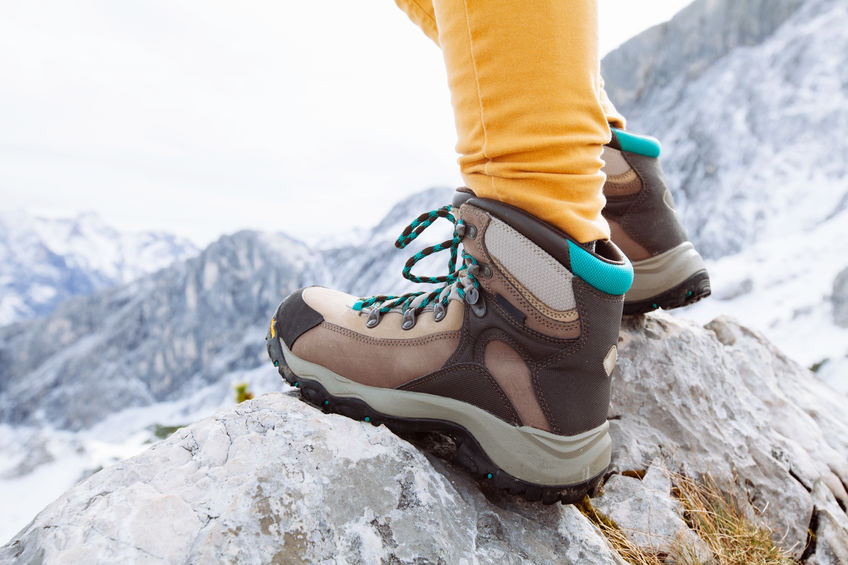 Are you looking for a pair of supportive and waterproof boots to wear during the winter or rainy season? In addition, are you flat footed and experiencing overpronation?
If you are experiencing overpronation as well as foot and leg pain, you should be aware that the shoes you buy play a key role in keeping your feet and legs healthy!
I have been working at a family shoe store for over 10 years where we evaluate children, women and men with foot issues and I've helped them find the right pair of shoes and orthotics. At the store, we also provide regular shoe fittings.
INTERESTING FACT: Are you aware that snow boots and rainboots don't really provide any type of arch or ankle support?
The only type of boots that I know provide arch and ankle support are hiking boots. So, if you live in an area where it gets really cold and it snows, you can always wear a pair of insulated, waterproof hiking boots (which will keep your feet dry and warm).
So, I decided to create an article about the best women's winter boots with arch support, since I have been contacted by several women who were experiencing foot and leg pain and needed guidance on what boots to buy.
The correct type of boots will support your feet and allow you to walk comfortably. I have fitted these type of boots on several women before and they told me how their pain was significantly reduced and in some  cases fully eliminated.
Before I provide you with a selection of the best women's winter boots with arch support, I want to first show you what features these boots will provide to your feet.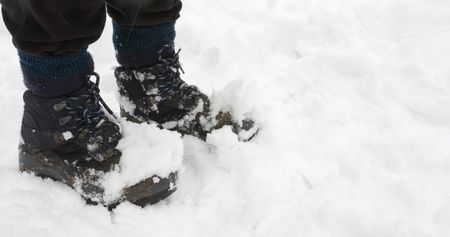 Give Your Feet the Right Support!
When a woman is flat footed, her feet collapse every time she is standing or putting pressure on her feet. This will make her feet and legs turn in, which will lead to putting pressure in parts of her body where she is not supposed to.
The type of shoes that you buy will have a direct impact in the way you walk and run. For example, if you buy a supportive shoe that provides arch support, you will prevent your feet from collapsing and you can align your feet and legs, allowing yourself to walk and run straighter.
Please keep in mind that in certain cases (when a person has severe overpronation for example), you will need to fit an orthotic inside your shoes for extra support.
The great news is that, in case you need to, you will be able to fit an orthotic in all of the boots that I describe in this article, since they are all available in wide and extra wide widths and come with extra depth, which means that you can fit the orthotic deeply inside the boots.
I have fitted a small selection of boots that provide arch and ankle support, and they are great if you are planning to wear the boots for more than 6 hours a day.
These are the features that the boots I will describe below will provide:
Firm Heel Counter: The boots will provide ankle support since they will come with a very firm heel counter. If you are not sure about what the heel counter of the shoe is, take a look at the picture below for clarification: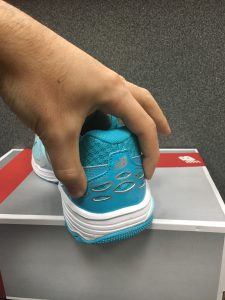 Supportive Sole: The boots will come with a substantial supportive sole with arch support, and this will minimize the impact that your feet take every time they come in contact with the ground.
Good Traction: The boots will provide good traction that will prevent you from slipping and falling, especially when walking around wet and slippery surfaces.
Waterproof and Insulated: This feature will keep your feet dry and warm.
Depth: The boots will be deep, meaning that if you need to fit an orthotic inside the boots for extra support, the orthotic will sit deeply inside the boot and it won'

t

raise your feet up. This is a very important feature since shoes that are deep won'

t

give you the impression that your feet are coming out of the shoes every tiem you walk.
Wide and Extra Wide Widths: The boots will be available in wide widths, which will allow you to fit an orthotic inside the boots and will guarantee to fit the shape of your foot, no matter how wide your feet are.
Luckily for you, I have fitted boots for women that provide all of those features and I will describe them below.
PLEASE REMEMBER: Before you buy any type of shoes (whether it is a pair of boots or a pair of everyday shoes), remember to always make sure that you press where the heel counter of the shoes is and make sure it feels firm.
The good news is that we will find a pair of winter boots for you that provide all of these features and that is also available in your size!
Keep in mind that I always recommend for you to go by your local shoe store to get properly fitted for shoes. The issue is that most women email me saying how they don't have a shoe store in their area that they trust, so they must end up buying their shoes online.
If you don't have a local shoe store in your area, you should take look at an article I wrote where I describe the simplest, yet most effective way to figure out your shoe size from home:
How To Measure Your Foot Shoe Size – The Most Simple And Effective Way!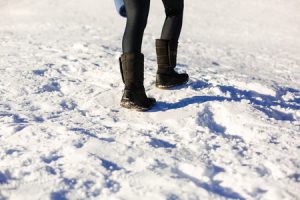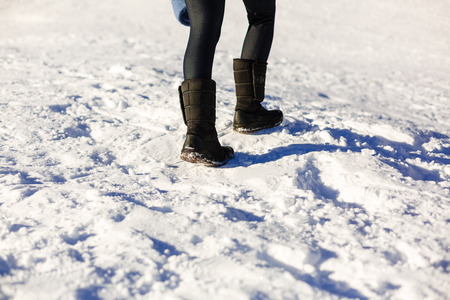 The Best Women's Winter Boots with Arch Support ⭐⭐⭐⭐⭐
Please keep in mind that I only review shoe styles that I have fitted before, since that is the only way for me to tell how well-made the shoes are, the amount of support that they provide, and how they fit.
So, now that you know more on which are the features a good supportive boot should provide and how to make sure that you are wearing the correct shoe size, you can find here a selection of the best women's winter boots with arch support. These boots are also available in wide widths.
All of these boot styles fit "true to size", which means that you need to go a "half a size longer" of the size that you measure in the Brannock device (shoe measuring tool) in order to prevent your toes from rubbing against each other or the side of the boot.
All of the boots described above are also waterproof and insulated.
If you happen to have a child that needs a pair of winter boots with arch support, I wrote an article where I describe the best winter boots with arch support for children and you can find it here:
Please remember: It doesn't matter how wide or narrow your feet are, there is at least one particular shoe style out there that will fit the shape of your feet and I will help you find it!
You might also find very helpful to know which are the best type of socks to wear with boots.
Which Are the Best Type of Socks to Wear with Boots? – Protect Your Feet!
I always emphasize on the key role that socks play in maintaining your feet healthy, since they act as a barrier between their feet and the shoes.
Moreover, socks prevent the formation of bacteria inside your shoes and will also prevent your feet and shoes from getting smelly.
Sweaty feet are nothing to be ashamed of and it is something that has a very easy solution. However, I always explain women how when our feet sweat a lot, this sweat goes in direct contact with the shoes, and this can lead to wearing down the shoes faster.
Since hiking boots don't breathe as well as sneakers, it's important to get a pair of socks that will allow your feet to breathe. The socks should also cover your ankles, that way the boot won't rub against your ankles and create blisters.
If you need a good pair of breathable socks for you to wear with the hiking boots, you can find the best type of socks that I have fitted before here. Please refresh your browser if you can't see the recommendations.
The socks described below are made of merino wool, an ultra-soft, naturally anti-microbial, breathable material.
Please do not hesitate to contact me if you are having trouble finding a particular shoe style to fit the shape of your feet, it's highly likely that I have fitted it before and I will help you find it.
Have you tried any of the boots styles that I recommend? I hope you find the article helpful and if you don't seem to find a winter boot in your shoe size, please do not hesitate to contact me and I will  help you find it!