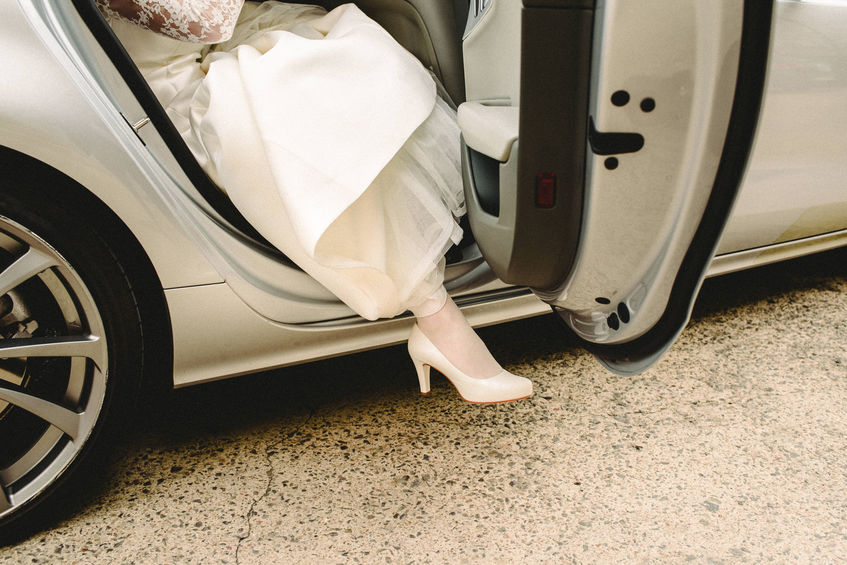 Editor's Note: This post has been completely revamped and updated for accuracy on May 2022 and reflects an up-to-date selection of the best extra wide wedding shoes for women.
Are you looking for the perfect wedding shoes for your extra wide feet and you are having a hard time finding them? It is absolutely important to wear the right shoes on your wedding day and I am sure you want to sparkle while also feeling comfortable!
For most women, on their long to-do list of brides to be, always one on the top of the list is to find the perfect pair of shoes to match their wedding dress. You may know that for some brides, finding the perfect wedding shoes is equally exciting as finding the perfect wedding dress.
For other brides, finding a wedding shoe is as simple as considering comfort, which if you ask my opinion, is key, no matter how much to value fashion and style. At the end of the day, your wedding shoe has a huge role to fulfill.
Even though you have to like the shoes, you have to wear them for a long period of time in which you will be probably walking and dancing a lot. So how do you find the perfect wedding shoes that also come in the right size and width? No worries! I will help you find them!
I can tell you that dress shoes for women with extra wide feet do exist and it doesn't matter how wide your feet are, there is at least one particular shoe style out there that will fit the shape of your feet perfectly.
On your wedding day, you need to be comfortable and you want to avoid experiencing that your shoes are feeling too tight. Also, you definitely want to avoid shoes that will leave you marks when you take them off.
Most of times, women focus on the style, which is of course important, but if your feet are in a lot of pain and you need to get those shoes off to enjoy yourself…well… what is the point of having them?
I have been working for a specialized shoe store for the last ten years. We specialize in women with foot and leg problems, but we provide regular shoe fittings as well. I have fitted numerous shoes for women with different foot issues. We carry the best shoe brands for women, since we are a fitting store that focuses in women with foot problems. We also aim to have a wide variety of shoes, including shoes for special occasions, which in some cases can even be used as wedding shoes.
Why am I so confident that I will find that particular shoe style to fit your extra wide feet for your special day?
I have helped many women find shoes for their extra wide feet that they didn't even know existed.
In addition, in this post I will show you a selection of the best extra wide wedding shoes for women!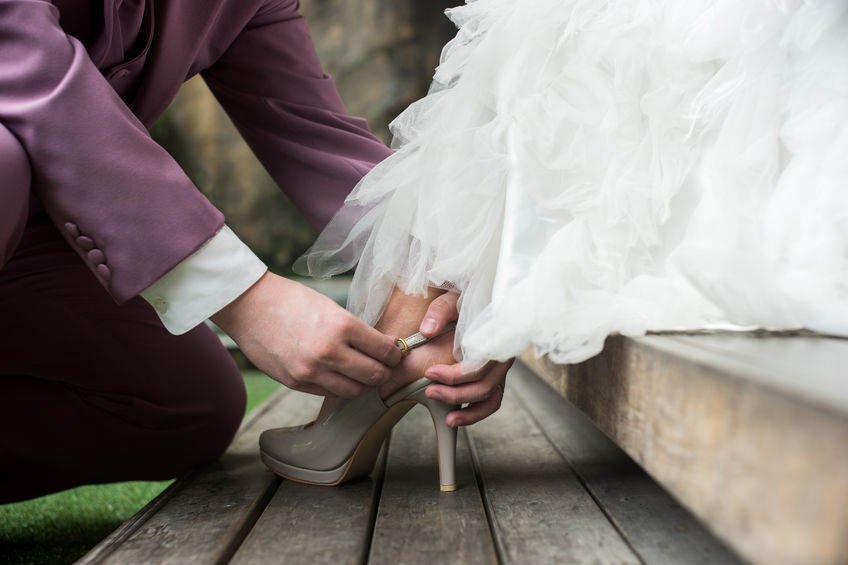 Brides To Be – Important Considerations!
If you are a bride-to-be and are looking for the perfect wedding shoes for your extra wide feet, there are a couple of features that the shoes must provide to fit the shape of your feet.
The shoes must provide extra depth, so your feet can sit comfortably inside the shoes, and they also must come with a round toe-box (to prevent your toes from overlapping and rubbing against each other). No worries the shoes will look fashionable as well!
This might be a time-consuming process, but the good news is that I have fitted this type of shoes before and I will share them with you in this article.
Believe me that finding the correct shoe size will prevent a lot of headaches and end up saving your night! Shoes that are too narrow for your feet will create all sorts of issues such as blisters, calluses, and corns, the last ones being really hard to get rid of. Also, shoes that are too narrow will lead to foot and leg pain.
Women with extra wide feet have a very hard time finding shoes that fit, and the most common mistake I see women make is to end up buying longer shoes to compensate for the width. I strongly suggest that you stop doing this, since you will not only end up compromising your stability, but you will also end up creating all the foot issues mentioned above since your feet will be moving too much inside the shoe.
I have also been helping women find their shoes online (which makes things easier if you already know your correct size). Sometimes you can even find better deals online. But of course, you'll need some guidance, and I am happy to help!
I recommend that you start by reading an article I wrote where I describe the simplest, yet most effective way to figure out your foot size from home:
How To Measure Your Foot Shoe Size – The Most Simple And Effective Way!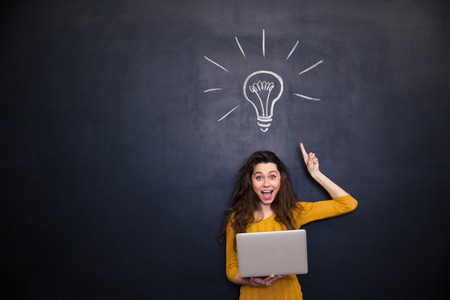 Now that you know which features a good dress shoe must have and the importance of making sure you are choosing the correct shoe size, you can find a selection below of the best extra wide wedding shoes for women. Disclosure: Keep in mind that we may receive commissions when you click our links and make purchases.
Extra Wide Wedding Shoes for Women ⭐⭐⭐⭐⭐
Order this shoe a half size larger than your foot size
---
Heel height: 2.25″ (approx), platform height: 0.15″ (approx) 
Order this shoe a half size larger than your foot size
Keep in mind that even though the shoes don't come labeled as extra wide, they are the widest styles that I have fitted before. It's important to understand that there are no wedding shoes that come labeled as extra wide (XW).
What Shoe Size Should You Order?
Take a look at the description below the shoes that I recommended to find out what shoe size you should order.
Do you happen to need a pair of wedding shoes for your child? I created an article where I describe the best wedding shoes for children and you can find it here:
Bottom line: On your wedding day, day and night, you will be twice on your feet as you normally are and trust me, you need comfortable shoes.
Please don't refrain from wearing the perfect shoes on your special day! Don't jeopardize your comfort by forcing your feet into a shoe that does not fit! Moreover, if you are not buying the shoe style that you like just because you think it's not available in a particular width, let me know what you are looking for and I will help you find them!
Do you have any wedding shoes for extra wide feet that you recommend? Are there any tips that you would want to share with the brides to be, so they can enjoy their special day? Please share your experiences in the comment section below so we call all learn and benefit from them.