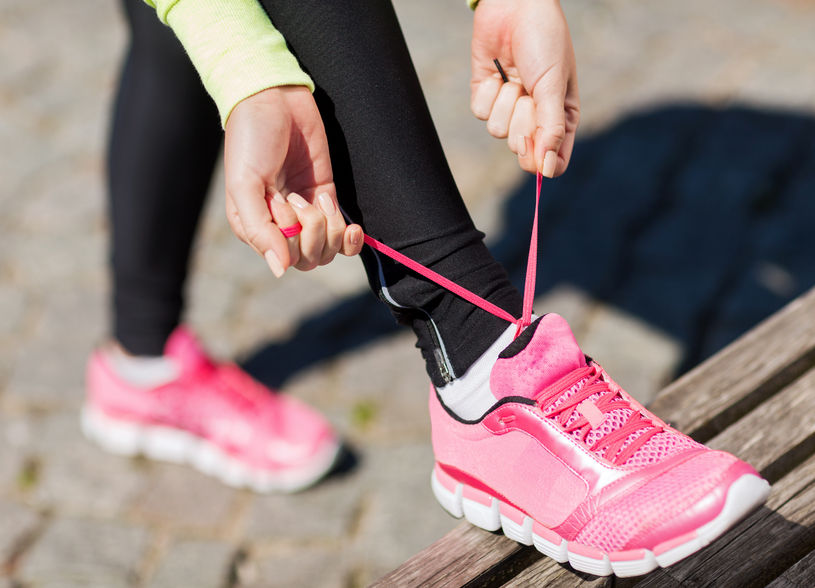 If you have read any of my previous articles, you should know by now that I only recommend good-quality, supportive, lightweight and flexible shoes. I always explain how it doesn't matter how supportive the shoes you get are, if you don't tie them properly, you won't get any of the benefits that the shoes have to offer.
I have been working for a family shoe store for 8 years now, and we specialize in children, women, and men with foot and leg issues. We carry some of the most supportive shoes in the market, and we only carry shoes that come in different widths such as narrow, medium, wide, and extra wide!
Getting the correct shoe style is extremely important if you want to keep your feet and legs healthy, but please keep in mind that it doesn't matter how well-made or supportive the shoes you get are, if you don't tie them properly, you won't get any of the benefits that the shoe has to offer!
When shoes are not tied properly, the shoes are not hugging your feet properly, which means that you are not getting the full benefits the shoe has to offer and you are compromising your stability.
The way you decide to tie your shoelaces will help relieve pressure points and provide your foot with more support during your walks or runs.
Most importantly, the way you tie your shoes will help prevent your heel from slipping of the shoe. I know this is an issue for most people, and something so simple such as tying your shoe the proper way will take care of that problem.
One thing you must consider when tying your shoes is to make sure the tension in the laces is spread evenly across each section in order to help prevent pressure points, which will affect the foot's comfort in the shoe as you are walking or running.
Since I work for a specialized family shoe store, I fit children's shoes all the time and I am always explaining them the importance of tying their shoes properly, since children have a hard time tying their shoes.
By the end of this post, you will not only find out the best way to tie your women shoes, but I will also show you the simplest way to teach your children how to tie their shoes. I will also describe the best way to tie your shoes depending on your foot shape (narrow, medium, or wide).
The Best Way To Tie Shoes For People With Narrow Feet
People with narrow feet have the hardest time finding shoes that FIT. However, the way they tie their shoes will make a tremendous difference in the way their shoes FEEL and FIT.
I have helped hundreds of children, women, and men with narrow feet tie their shoes a particular way which improve the way the shoes FELT tremendously.
I call this method the "reverse the shoelaces technique", and this particular shoe tying method will push your foot back, securing it against the back of the shoe, which will prevent your heels from slipping out the shoe.
So, if you have narrow feet please follow the steps below to figure out the best way to tie your shoes:
1- Start by leaving the two top eyelets (holes) of the shoes open: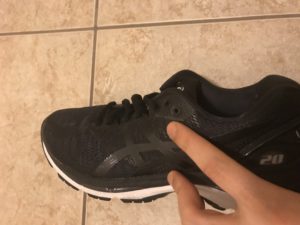 2- Go through the top hole first.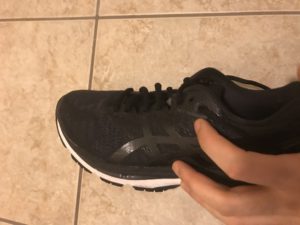 3- Go through the holes you left open.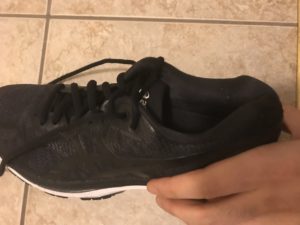 You are all done! These steps are very easy and simple to follow, but they will make a huge difference in the way your shoes feel! You will notice an immediate difference and feel so much more stable and secure when walking or running.
The Best Way To Tie Shoes For People With Wide Feet
You can use the same shoe tying method describe above if you have wide or extra wide feet. However, it's important that if someone has wide feet or a high instep, to relieve the pressure from the widest part of the feet.
SO follow the simple steps mentioned above to figure out the best way to tie your shoes if you have wide feet but make sure you are not pulling tight on the shoelaces which are located at the end of the shoe. This is where the widest part of your foot is: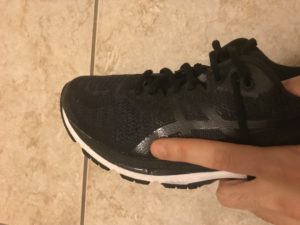 You can either not pull the shoelaces too tight on that particular area or skip going through that eyelet:
NEVER pull tight on that part of the shoelaces since you will be bring the material up around the widest part of your feet, which means that you will be putting more pressure in your pinky toe (small toe) which might lead to blisters or corns.
The Best Way To Tie Shoes For People With Medium Width Feet
If your wear medium width shoes, you can also use the techniques mentioned above since I have a medium width foot and I love how those shoe tying techniques method work.
Are Your Shoelaces Becoming Untie All The Time?
This is something we all have experienced. However, when our shoes are becoming untie often, we must find a way to prevent this from happening, since for example we don't want to stop running to tie our shoes all the time.
There is a particular shoelace style I use that it has proven to be the most effective when it comes to keeping your shoelaces tied. These shoelaces are made by New Balance and they are called the "bubble shoe laces". They come with an adjustable grip for a performance fit and they come in a variety of bold patterns and colors.
it's important to get the correct length when choosing shoe laces, since a shoelace that is too small will give you a hard time every time you are trying to tie them, and a shoelace that is too long might make you fall since you might step on it and trip.
If you always have a hard time figuring out what shoelace length you need for your shoes, just count the eyelets (holes) in the shoe and look at the picture below to figure out what length you need.
Below you can find a selection of the best "bubbles shoes laces" made by New Balance!
Do you happen to have a child that wants to learn how to tie his or her shoes? I actually wrote an article where I describe the simplest way to teach your chid how to tie his/her shoes:
Tying Your Shoes Properly – Prevent Foot And Leg Issues!
Every time you tie your shoes properly, you are preventing foot injuries. When a shoe is tied properly it provides more support and more stability, which will keep your feet healthy and at the same time prevent you from falling.
Something so simple as tying our shoes properly will have a huge impact in the way the shoes feel. If you have children, you can also try this shoe tying method for their shoes, specially if they are active and are involved in high intense activities such as sports.
I hope you found this information useful and please NEVER underestimate the importance of tying your shoes properly.
Have you tried this shoe tying technique before? Do you always feel like you heels are slipping out of the shoe? Please share your thoughts and experiences below so we can all benefit from them!