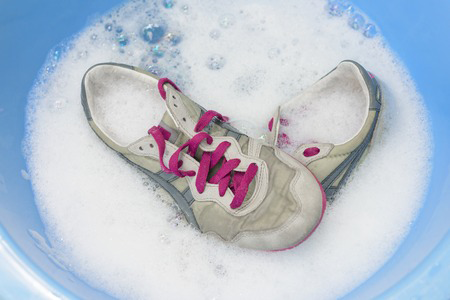 Editor's Note: This post has been completely revamped and updated for accuracy on May 2022 and reflects an up-to-date selection of the best breathable shoes for women.
Are you having a hard time finding a pair of breathable shoes? Do you have sweaty and smelly feet and feel like your feet and socks are always damp when you take your shoes off? The most effective way to deal with sweaty and smelly feet is to wear breathable shoes that are machine washable as well.
Breathable shoes can be simply defined as shoes made of materials that allow the proper ventilation while maintaining water repellence. These shoes are especially beneficial for women who are located in countries/cities with hot climates/seasons.
Certainly, there are particular women's shoe styles that are more breathable than others, and I will show you exactly which ones these are. In addition, not all women have the same foot shape. Some women might have very narrow feet, while some others might have extra wide feet with high insteps. The shoes I will describe below come in different widths to accommodate your foot shape, no matter how narrow or wide your feet are.
Shoes that are fitted too tight are a contributing factor for sweaty feet.
I have been working for a specialized shoe store for the last 10 years helping women find the correct type of shoes and orthotics to reduce or fully eliminate the foot and leg pain that they were having. We specialize in women with foot and leg problems, but we provide regular shoe fittings as well.
Women who are active and exercise often will find these shoes very useful. Moreover, breathable shoes can also prevent sweaty and smelly feet. You should know that foot fungus thrives in warm and moist environments such as sweaty non-breathable shoes.
Finding a pair of breathable and machine washable shoes for your feet can be a frustrating and time-consuming experience, especially if you don't know what shoe brands or what shoe styles to look for. The good news is that I will help you find them.
Before I show you a selection of the best breathable shoes for women, I want to first make sure you know your foot size and the features that these shoes have to offer.
Are You 100% Sure You Know Your Exact Foot Size? – Let's Find Out!
Bear in mind that to get all the benefits and features that a good breathable shoe provides, you must wear them in the correct shoe size. Most women are wearing shoes that are either too short or too narrow for their feet.
It's of the utmost importance to know your exact foot size, especially if you are going to be buying your shoes online.
Start by reading an article that describes the simplest, yet most effective way to figure out your foot size from home. Please click on the link below:
How To Measure Your Foot Size – The Most Simple And Effective Way!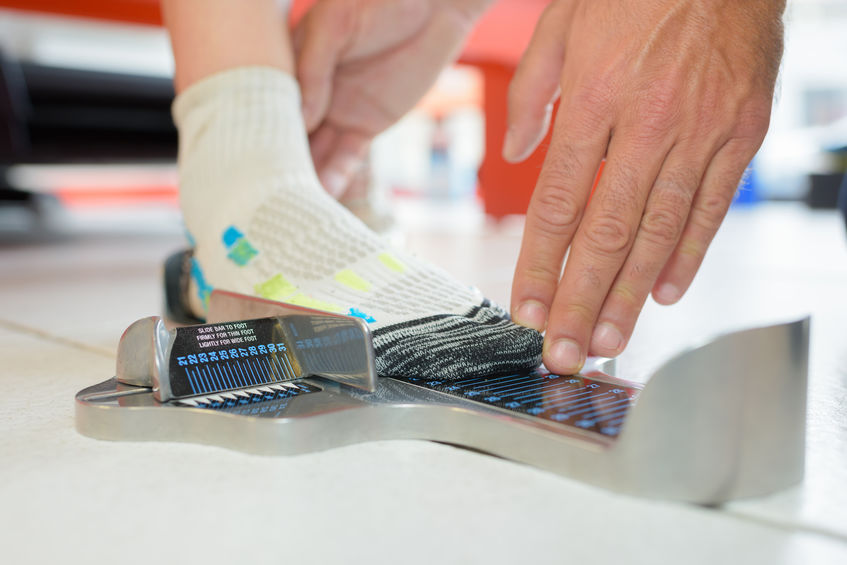 Combat/Prevent Sweaty & Smelly Feet with Breathable Shoes
Certain women have really sweaty feet, and in addition to the bad smell and embarrassment that this may cause, this can lead to several foot issues that range from blisters to painful foot infections.
You should be aware that when your feet stay wet for prolonged periods of time, the skin of your feet will start getting softer, making it more prone to developing a blister. What's even worse, bacteria thrives in dark and wet environments, which means that if you happen to have an open small wound or blister on your feet, it would most likely lead to a foot infection.
So, if you already have sweaty feet it's really important for you to wear shoes that are breathable, since they will actually prevent your feet from sweating so much. The shoes must also be machine washable to prevent and kill any bacteria that might be forming inside your shoes.
Keep in mind that it's crucial that you wear the correct shoe size since shoes that are too short or too narrow can be a contributing cause for sweating excessively.
Breathable Shoes for Women – The 5 Most Important Features
These are the key features that your shoes must provide to allow your feet to breathe, minimize sweat, and keep them supported and healthy.
✅ Antibacterial Insoles: The shoes I will describe below will come with an antibacterial insole to minimize the likelihood of bacteria from building up inside your shoes. An antibacterial insole will wick away moisture and prevent foot odors.
✅ Breathable Mesh: The shoes must come with a soft mesh fabric upper that will provide comfort and breathability by allowing airflow and prevent your feet from sweating so much.
✅ Machine Washable: This feature will kill any remaining bacteria inside your shoes and will keep them smelling fresh.
✅ Support: For you to be able to wear the shoes on an everyday basis, the shoes must be supportive to minimize the impact that your feet take every time they come in contact with the ground.
✅ Durable: Women who have highly sweaty feet tend to wear down the materials of the shoes faster. It's important for the shoes to be made of high-quality material such as leather to hold up properly and allow your feet to breathe at the same time.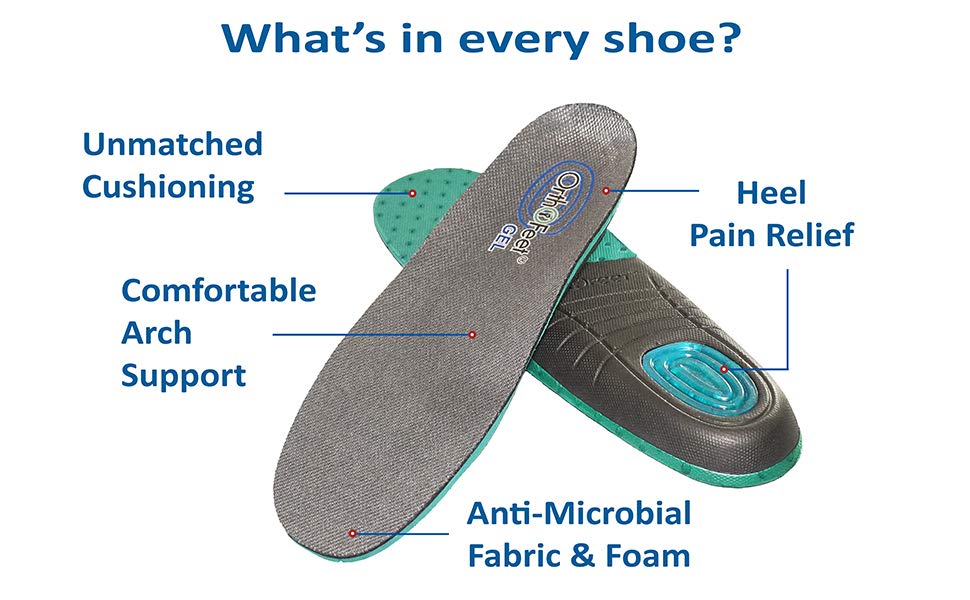 Nonetheless, wearing shoes that are breathable and machine washable will not be enough to keep your feet healthy. You will also need to wear the shores in the correct shoe size.
On this same note, it doesn't matter how many features a particular shoe style provides, if the shoe is not fitted properly, you will not get any of the benefits that the shoes have to offer. What's even worse, you can end up creating all sorts of foot issues to your feet such as blisters, calluses, and corns.
Now that you know how to figure out your exact foot size from home and what features the shoes I will describe below will offer to your feet, you are ready to take a look at the best breathable shoes for women.
I only review shoe styles that I have fitted before since that is the only way for me to tell how well-made the shoes are, the amount of support that they provide, and how they fit. Disclosure: Keep in mind that we may receive commissions when you click our links and make purchases.
The Best Breathable Shoes for Women ⭐⭐⭐⭐⭐
Below you can find a selection of the best breathable shoes for women. These shoes are available in different widths such as narrow (N), medium (M), wide (W), and extra wide (XW) widths.
Fits medium and wide feet
Features a footbed that can be removed to accommodate custom orthotics 
Specially designed outsole provides high grip and traction 
Washable – Specifically designed for machine washing 
Order this shoe a half size larger than your foot size
---
Fits narrow, medium, and wide feet
Machine washable, full-grain leather uppers with detailed stitching and a round toe
Soft and breathable Nylex fabric linings
Removable foam cushioned footbed
Order this shoe a half size larger than your foot size
Fits medium, wide, and extra wide feet
Machine washable leather with Nylex lining and padded collar and tongue 
Lightweight EVA midsole with slip resistant rubber outsole 
Order this shoe a half size larger than your foot size
---
Available in narrow, medium, wide, and extra wide widths
Breathable open cell PU with added heel cushion moves moisture from foot for a cooler, healthier footbed 
Open and airy precision knit mesh with stretch collar and fabric heel tab 
Order this shoe a half size larger than your foot size
Keep in consideration that shoes can run short, long, narrow, or wide, and depending on how they run you will need to adjust the size that you get for yourself.
You always want to wear half a size longer than the size that you measure in the shoe measuring scale to prevent your toes from rubbing against the side or the front of the shoes.
However…
If you measure a foot size 5 and the shoes fit "short", then you will need to choose the shoe size 6 to allow enough wiggle room (a whole size longer instead of half a size longer). On the other hand, if the shoes fit "long" then you will need to pick the same shoe size instead of going half a size longer (since the shoes already fit long).
What Shoe Size Should You Order?
To prevent your toes from rubbing against the front or side part of the shoes, I highly recommend that you order these shoes half a size larger than the size that your feet measure. This translates to 3/16 of an inch or 0.4 centimeters of space between your longest toe and the end of the shoes.
The Best Socks for Women with Sweaty Feet – Breathable & Seamless!
Did you know that the correct type of socks makes an enormous difference in reducing or completely eliminating sweat from your feet?
Most women are not aware of the important role that socks play in keeping our feet healthy, and most of the time they end up choosing the wrong type of socks, simply because they don't know how to select the correct sock size and style.
I have put together a selection of the best socks for women with sweaty feet:
In addition, if you have a child that is dealing with smelly and sweaty feet, then you can take a look at an article I wrote where I describe the best breathable shoes for kids. Please click on the link below.
Breathable Shoes for Kids – The Most Effective Way to Prevent Sweaty Feet!
It's important to provide children with shoes and socks that are also breathable since children's feet tend to sweat a lot.
Please do not hesitate to contact me if you are having trouble finding a particular shoe style. It doesn't matter how narrow or wide your feet are, there is always at least one particular shoe style out there that will fit the shape of your feet perfectly, and I will help you find it:
comfortablewomenshoes@gmail.com 
Have you tried the breathable shoes that I recommend in this article? Have you found another shoe style that has worked well for your sweaty feet and that you would like to recommend? Please share your thoughts and experiences below so other women can benefit from your experiences.