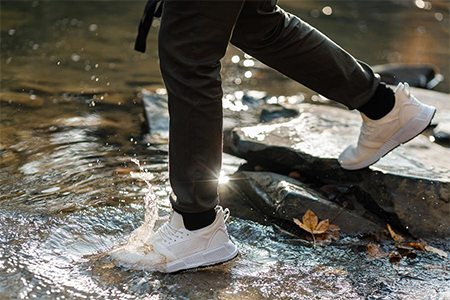 Have you been looking for a pair of water shoes that are capable of accommodating your wide feet? Do you have a trip coming up and you want to take a pair of water shoes that provide comfort, safety and support for your feet through all kinds of outdoor activities, from days on the beach to navigating slippery rocks near the ocean? If you don't want to worry about getting your shoes wet, I bet one of my picks will be a perfect fit for you. I will show you which are the best water shoes for women with wide feet based on my many years of shoe fitting experience.
I have been contacted by many women who have wide feet and have tried all types of water shoes, from the expensive ones to the more affordable ones, and they all end up pinching their toes.
Women with wide feet have the hardest time finding water shoes that are comfortable to wear. Some women in addition to having wide feet might have high insteps, which makes the process of finding a comfortable water shoe a lot more challenging. Not sure what the instep of the foot is? The instep is the top part of your feet: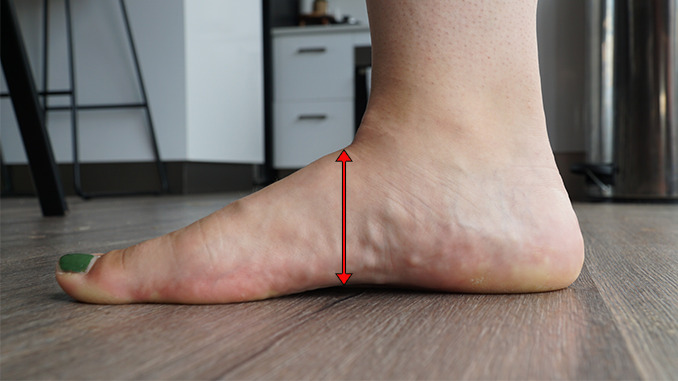 Do you notice how there is a lot of extra foot volume that needs to fit inside the shoes? Don't worry! The water shoes that I recommend also work well for women with high insteps.
Please note that the shoes I recommend in this article are water shoes, not sandals. I mention this because there is a big difference between a water shoe and a sandal. If you are looking for a pair of sandals to accommodate your wide feet I suggest that you go to the article below:
Sandals for Women with Wide Feet — Supportive, Lightweight, Deep, and with a Round Toe-Box!
Best Water Shoes for Women with Wide Feet
Although water shoes are known more for their function than their style, you will hopefully find the styles I recommend below nice-looking enough to also wear on dry land. Disclosure: Keep in mind that we may receive commissions when you click our links and make purchases.
Mesh promotes ventilation and quick drying while keeping rocks and sharp objects out
Elastic cord and lock lacing system for easy on and off and a secure fit
---
Available in wide widths!
Extra padding and cushion around the heels
Removable Relax Foam insole 
Removable contoured EVA insole 
EVA foam midsole for stability and comfort
Hook and loop closure system for quick adjustability
---
Mesh promotes ventilation and quick drying while keeping rocks and sand out
---
Mesh promotes ventilation and quick drying while keeping rocks out
Optimum cushioning performance
Water grain outsole provides exceptional traction in wet and slippery conditions 
It's important to protect your feet while walking around in the water amongst sand and small shell pieces swirling around, over sharp pieces or rock, or glass and other debris. All of the water shoes that I recommended are good for walking around the beach on hot sand or rocky pebbles to the water.
Will these Water Shoes Keep Sand and Rocks Out?
Not all of them. Take a look at the description below each water shoe that I recommend to find out whether that specific model can keep sand or rocks out.
How Is the Support of these Water Shoes?
All of the water shoes that I recommend provide good support. However, some are more supportive than others. With that said, if you have a foot condition such as flat feet don't expect these shoes to provide your feet with a lot of support.
If you need a pair of substantial summer shoes to support your flat feet I suggest that you take a look at this article:
The Best Sandals for Women with Flat Feet – Supportive, Comfortable, Durable, and Waterproof!
The Shoes Feel a Little Tight – Should I Order a Size Up?
I don't recommend sizing up if the shoes feel tight. There is nothing worse than slippery shoes in the water. If the shoe is pinching your small toe, then I suggest that you move onto a different pair. However, if the shoe simply feels snug, then that's okay, as that's how water shoes are supposed to fit.
Do You Wear a Women's Shoe Size 7.5 or Smaller?
If you wear a women's shoe size 7.5 or smaller you can look for kids' water shoes and save a lot of money! The article below describes a selection of kids' water shoes that will work well for your wide feet. You will notice that the models on the right column are available in big kid sizes and will work for your feet:
Merrell Water Shoes for Kids – The Most Comfortable, Durable, and Quick Drying Styles!
Let me know in the comments section below if you have found a pair of water shoes that worked well for your wide feet!