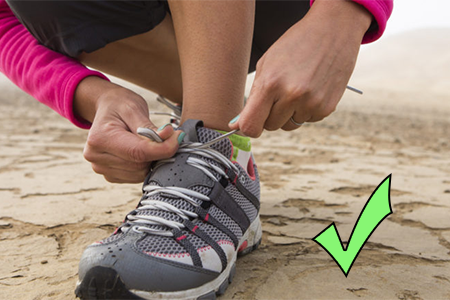 Are you having trouble finding a pair of shoes to fit the shape of your narrow feet? Do you feel like every single shoe style that you try gaps too much in the front and around your ankles?
I guarantee you that the way you lace your shoes will make a huge difference in the way your shoes fit. I have found a particular shoe lacing technique that has proven to be the most effective one when it comes to fit the shape of a woman with narrow feet.
This shoe lacing technique will push your feet back, securing your heels against the back of the shoes and preventing them from moving up and down.
When shoes are not laced properly, the shoes are not hugging your feet properly, which means that you are not getting the full benefits that the shoe has to offer. When you tie your shoelaces properly you receive better support and stability from the shoes.
I found out about this shoe lacing technique from having fitted hundreds of women in different shoe styles.
I have gained vast experience from working for a specialized shoe store for the last 10 years and I can assure you that I am an expert when it comes to fitting women's shoes. In addition, I have been helping women find the correct type of shoes and orthotics to reduce or fully eliminate the foot and leg pain that they were having. While we specialize in women with foot and leg problems, we also advise on how to lace shoes and assure that you get all the benefits that the shoes have to offer.
In this article, I will show how to lace shoes for narrow feet and what other women are saying about their experiences.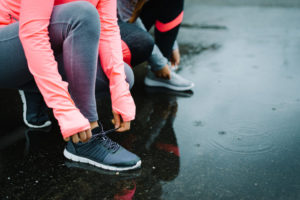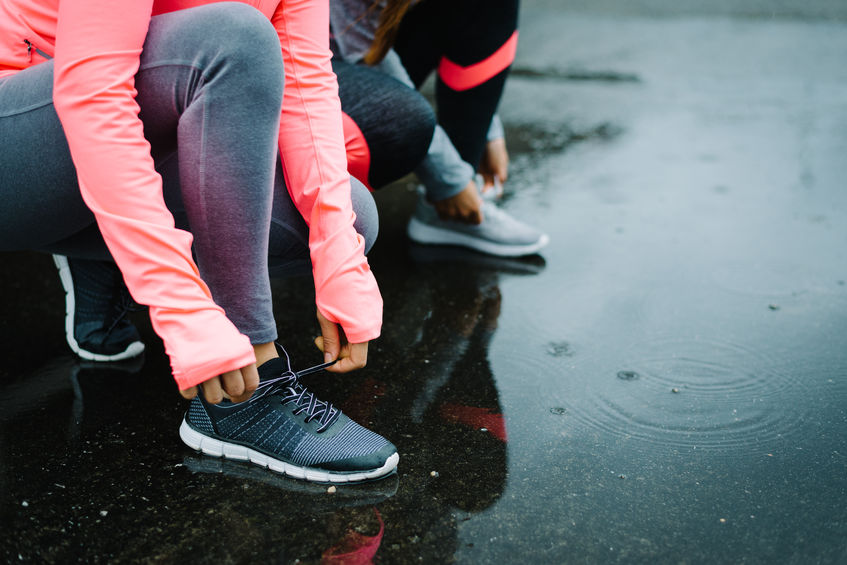 How to Lace Shoes for Narrow Feet — Secure Your Feet! 
Certainly, the way you lace your shoes will help prevent your narrow feet from slipping off the shoe. I know this is an issue for most women with narrow feet, and something so simple such as lacing your shoe the proper way will take care of that problem.
Another consideration to keep in mind when lacing your shoes is to make sure the tension in the laces is spread evenly across each section to help prevent pressure points, which will affect the foot's comfort in the shoe as you are walking or running.
If you have narrow feet, something so simple as lacing your shoes properly will improve how secure the shoes feel. Especially if you are active and are involved in high intensity sports or activities, it will prevent you from falling or injuring your foot.
What Are Other Women Saying? – Sharing Experiences!
Now, let's take a look at what other women are saying about their experiences with lacing shoes for their narrow feet.
"I decided to lace my shoelaces the right way and it helped relieve pressure points and gave my foot more support especially during my morning jogging."
"My shoelaces always felt as they were tied too loose and I thought it was because of my narrow feet and that I had to live with it."
"This shoe lacing technique actually works, It prevented my heels from coming up the shoes."
"My loose laces always made my feet move too much inside the shoes and that constant friction and rubbing sometimes lead to blisters, calluses, and corns."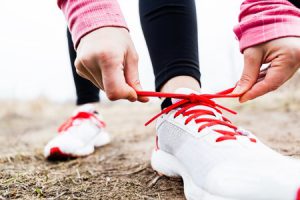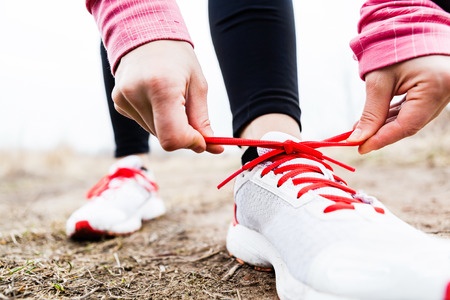 How to Lace Shoes for Narrow Feet – The Most Effective Way!
The following shoe lacing technique will push your narrow heels back against the shoe, securing your narrow feet and allowing them to get the full benefits that the shoes have to offer. This shoe lacing technique will also allow your shoes to hug your feet better providing you with maximum support and stability.
✅ Begin by lacing the shoes normally with a crisscross.
✅ Keep the lace ends on the same side and enter each end under the next eyelet down.
✅ Lace the usual crisscross pattern but leave the two top eyelets (shoe holes) open.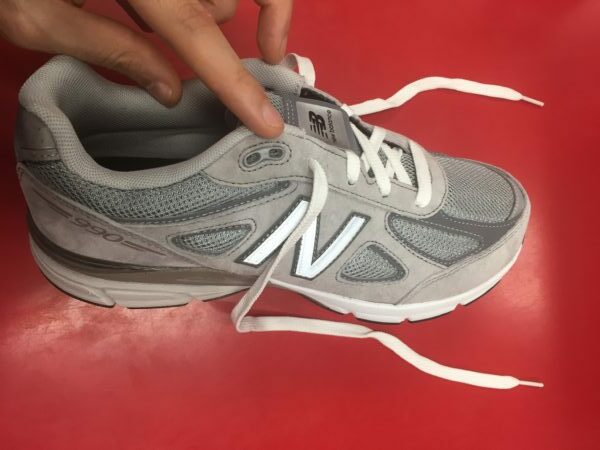 ✅ Go through the top hole first as shown in the picture below.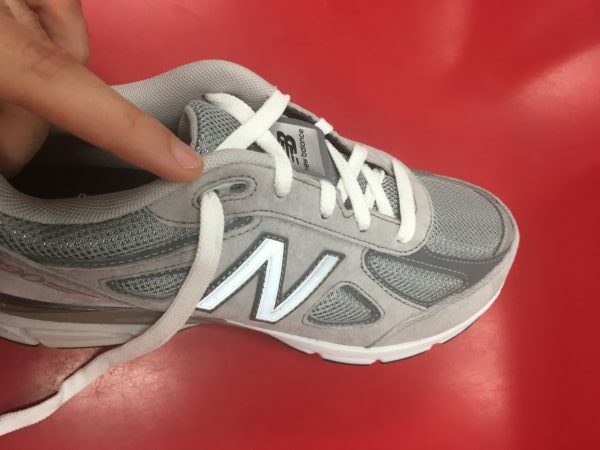 ✅ Go through the two holes that you left open as shown in the picture below.
That's it, you are all set! You will notice a great difference right away.
Bear in mind that it doesn't matter how good or supportive the shoes you get are, if you don't lace them properly, you won't get any of the benefits that the shoes have to offer.
The Best Shoelaces for Women with Narrow Feet ⭐⭐⭐⭐⭐
The great news is that there is a specific type of shoelace that tends to stay laced better than the regular ones. You won't have to worry about having to re-lace your shoelaces all the time or worry about the shoelaces becoming unlaced.
This type of shoelace is durable and comes with "bumps" that help the shoelaces stay tied better.
Below you can find the best shoelaces for women with narrow feet:
It's crucial that you get the correct length when choosing shoelaces, since a shoelace that is too small will end up giving you a hard time every time you are trying to lace them, and a shoelace that is too long might make you trip and fall.
If you don't know how to figure out what shoelace length you need for your shoes, just count the eyelets (holes) in the shoe. Take a look at the image below for clarification purposes: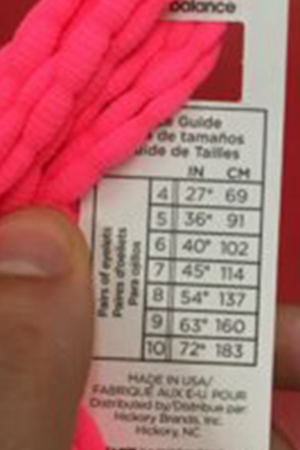 In addition, do you have a child that wants to learn how to tie his or her shoes? I actually wrote an article where I describe the simplest way to teach your child how to tie his/her shoes:
Have you already tried this shoe lacing technique before? Do you always feel like your heels are slipping out of the shoe? Please share your thoughts and experiences below so we can all benefit from them!