Do you have a missing toenail and don't know how to treat it? Having a missing toenail can be awkward and painful and I know firsthand how tedious the experience can be since you have to wait for your nail to grow back.
You see, after a nail falls from the nail bed for whatever reason, it will not reattach. A new nail will have to grow back in its place. However, nails grow back slowly, and it takes approximately 6 months for a fingernail and up to 18 months for a toenail to grow back.
Did you know that toenails are more commonly affected than fingernails?  Indicators that a toenail is in bad shape may include cracked, yellow, discolored, streaked, thickened, or spotted nails.
Nonetheless, having a missing toenail is no reason for stopping to do the things that you enjoy the most. You just need to be aware of what you need to do to treat your toe and take care of it.
Especially if you have a missing toenail, wearing the right type of shoes in the correct size is crucial if you want to keep your toes and feet healthy.
I am an expert when it comes to all that related to fitting women's shoes since I have been working for a specialized shoe store for the last 10 years. In addition, I have been helping women find the correct type of shoes and orthotics to reduce or fully eliminate the foot and leg pain that they were having. While we specialize in women with foot and leg problems and provide regular shoe fittings as well. We also try to accommodate every women's foot condition.
In this post I am going to show you how to treat a missing toenail and give you relevant and important information, so you are well aware and make better and more informed decisions.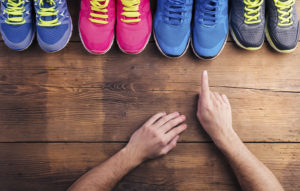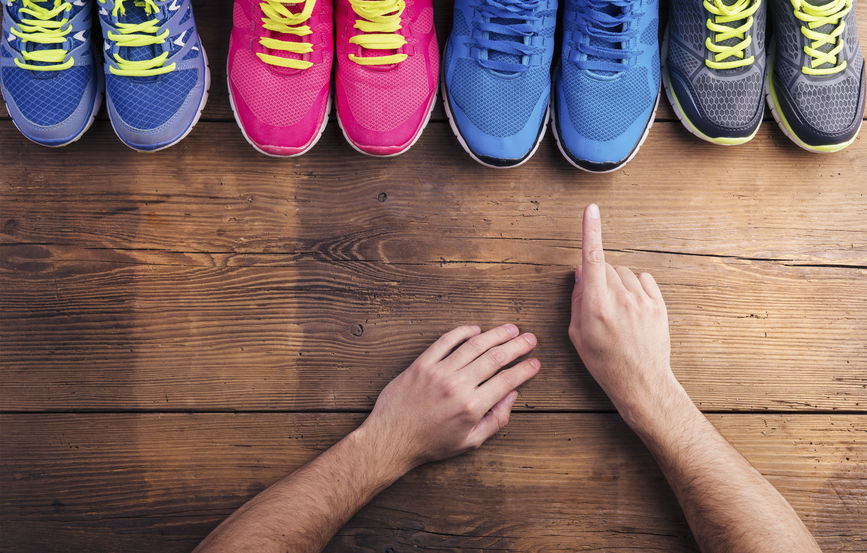 How to Treat a Missing Toenail — Taking Action!
My recommendations on how to treat a missing toenail are based on home treatments that will most likely help you relieve pain, promote healing, and prevent infections.
First of all, I want to emphasize that you need to try to keep the area dry to prevent infections while waiting for a new nail to grow. Moreover, if it was an infection that caused your toenail to fall, then you absolutely need to treat that infection or skin condition as well.
Taking care of your toes:
✅ Keeping them clean. Keep in mind you need to protect your toe especially because it is exposed and more vulnerable to getting dirt and infections.
✅ Shoes with Round Toe-Boxes and Extra Depth. Wear shoes that come with a rounder toe-box, so they won't press on the toenail. it's important for the shoes to also provide extra depth, that way it will prevent the toe with the missing toenail from rubbing against the top part of the shoes. Let me show you the difference between a pair of shoes that provide a round toe-box versus a pair of shoes that provide a pointier one. These shoes are the same length and width but as you can see they will fit very differently: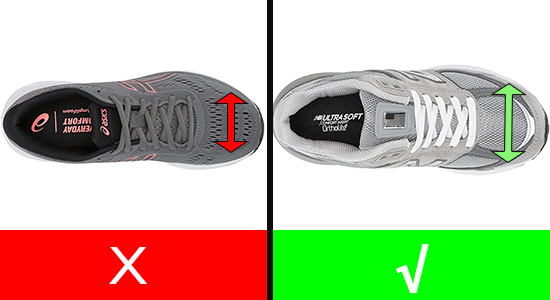 Take a look at the selection of wide shoes that are recommended for women with missing toenails.
Fits Medium -Wide – Extra Wide

Fits Medium -Wide – Extra Wide

Fits Medium -Wide – Extra Wide

Fits Medium -Wide – Extra Wide

Fits Narrow – Medium -Wide – Extra Wide

Fits Medium -Wide – Extra Wide

✅ Toe caps. You can also wear a toe cap, since it relieves friction and provides immediate relief from pressure and rubbing. It also has a protective cushioning for painful fingers and toes. If you are not familiar with what a toe cap, take a look at the picture below:
Preventing infections:
✅ Again, keep the nail bed dry, clean, and covered with petroleum jelly and an adhesive bandage until the nail bed is firm or the nail has grown back. Change for a new bandage whenever the other one gets wet.
✅ Soak your foot in a solution of 1 table spoon of salt dissolved in 4 cups (1 L) warm water for 20 minutes. You can try this for 2 or 3 times each day, for the next 3 days.
✅ Monitor your toe every day and watch for signs of infection and for symptoms such as pus, redness, pain, tenderness, swelling, or increasing heat.
If you feel that there is no improvement and have increasing pain or sign of an infection, then please contact your primary care doctor or a podiatrist.
Related Causes of a Missing Toenail — Take Note!
You might have a missing toenail for countless reasons, the following are the more common related causes:
Severe or repetitive toe bumping may cause a toenail to detach.
Wearing the wrong type of shoes or the wrong size, especially for women athletes who wear shoes that squeeze the toes.
Fungal nail infection, which occurs when fungi invade a fingernail or toenail and the skin underneath the nail (nail bed).
Severe illnesses.
Skin conditions.
On a related note, I would also like to talk briefly about ingrown nails which is another common foot condition.
Ingrown Toenails — Getting the Right Shoes!
I had to deal with an ingrown toenail myself and I know exactly how painful and uncomfortable it can be. Amazingly, something so simple as getting the correct shoe size and the correct shoe style can make such a big difference in keeping your feet healthy and pain free.
The best and proven method to prevent you from suffering from an ingrown toenail is to wear the right type of shoes. Wearing the proper shoes that are wide enough for your feet and that have a nice round toe-box will prevent your toes from overlapping with each other and putting pressure on the big toe.
✅ Round Toe-Box: This feature will prevent your toes from squeezing your big toe against the side of the shoes or the other toes from rubbing against each other.
✅ Extra Depth: Your shoes must be deep to allow your feet to fit deeply inside the shoes and prevent the top of your toe with the ingrown toenail to rub against the top of the shoes. 
If you want to read more about this, then you can take a look at an article I wrote about women's shoes for ingrown toenails. Go to the link below:
Women's Shoes for Ingrown Toenails – Deep Shoe Styles with a Round Toe-Box!
In addition, if you have a child and you are looking to provide them with a pair of good supportive shoes, you can go to a page I created on fitting children's shoes, where you can find all information related to shoe fittings and more. Kindly click on the link below.
Please do not hesitate to contact me via e-mail or in the comments section below with further questions that I will most likely be able to answer.  I will continue to post informative articles penned by me that address important topics such as this one.