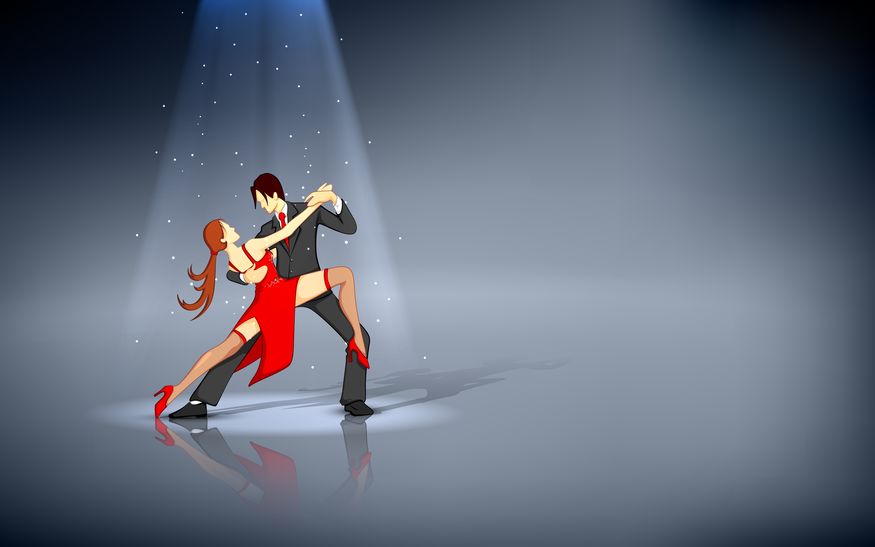 Editor's Note: This post has been completely revamped and updated for accuracy on May 2022 and reflects an up-to-date selection of the best salsa dancing shoes for women.
Are you looking for a pair of salsa dancing shoes? Do you have any foot condition to consider when looking for your dancing shoes? Are your feet on the narrow or wider side? All of these factors will affect the type of shoes that you will need to wear when dancing salsa.
If you want to enjoy your salsa dance and excel at it, you need to wear the right type of shoes for it. Each shoe style has its own purpose and even though you won't use your dancing shoes as everyday shoes, you still need them to be supportive and for you to feel comfortable in them.
It is really important that you have flexibility in your dance shoes, so you can perform comfortably and with confidence.
On this same note, you need shoes with smooth soles with a high heel between 1 and 3 inches, obviously based on your comfort level, tolerance and experience.
In salsa dancing there are different levels of sliding, gliding, kicking and stopping involved. These movements are different when you are on the dance floor (high polished floors) and you need the perfect shoes for these specific tasks.
Allow me to point out that if your shoes have the wrong outsole, are not your correct size or width, you will not perform at your best and you will not enjoy it as much. Dancing in the right shoes will certainly impact your performance.
I am an expert when it comes to fitting women's shoes since I have been working for a specialized shoe store for the last 10 years. Moreover, I have been helping women find the correct type of shoes. Even though we specialize in women with foot and leg problems, we provide regular shoe fitting as well and I have the experience to help you with any shoe fitting.
Over the years I became familiar with the best salsa dancing shoes for women. In addition, if you are an online shopper, you first need to know your foot size, foot width and the specific style that you are looking for.
Online shopping is becoming more popular every day, and women are more likely to purchase their shoes online. There is nothing wrong with this, as long as you know exactly which shoe style you need and what your shoe size is. If not, you will end up creating foot issues to your feet.
Do you know whether you have narrow, medium, wide, or extra wide feet? Do you know whether you have a high instep or not?
Start by reading an article where I describe the simplest and most effective way to figure out your foot size from home:
How To Measure Your Foot Shoe Size – The Most Simple And Effective Way!
Let me show you a selection of the best salsa dancing shoes for women.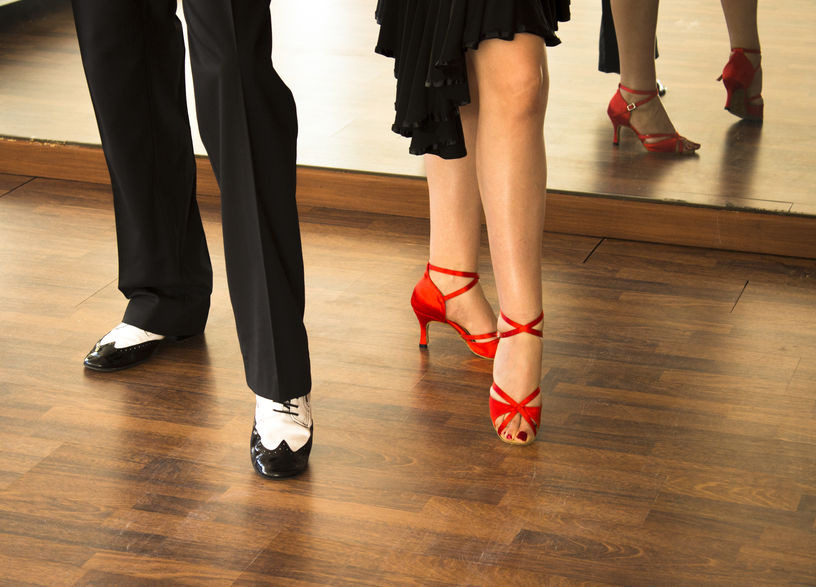 Salsa Dancing Shoes for Women – The Features!
Stability and support are two crucial features that you need to have on your salsa dancing shoes. A good salsa shoe will have highly cushioned insoles to live up to the demands of salsa dancing. In addition to this, your salsa dancing shoes must have the following features:
Smooth Soles
Good surface traction
Arch support
High Grip
Excellent on Polished floors
Lightweight
The salsa shoes I will describe below are the best ones because the heels are sturdy and the perfect height for salsa dancing
The 2 Best Shoe Brands and Styles for Salsa Dancing
Choosing the right shoes for salsa dancing involves various aspects and I have chosen two shoe brands that have particular styles that I would encourage you to wear:
Naturalizer Danya
Honeystore Mary Jane
Now that you know what features your salsa dancing shoes must provide, how to make sure that you know your correct foot size, and the best shoe brands that make salsa dancing shoes for women, you are ready to take a look at the best salsa dancing shoes for women.
 The Best Salsa Dancing Shoes for Women ⭐⭐⭐⭐⭐
Below you can find a selection of the best salsa dancing shoes for women. Disclosure: Keep in mind that we may receive commissions when you click our links and make purchases.
Please remember that shoes can run short, long, narrow, or wide, and depending on how they run you will need to adjust the size that you get for yourself.
What Shoe Size Should You Order?
To prevent your toes from rubbing against the front or side part of the shoes, I highly recommend that you order these shoes half a size larger than the size that your feet measure. This translates to 3/16 of an inch or 0.4 centimeters of space between your longest toe and the end of the shoes.
The shoes described above are also available in different widths such as narrow or wide, meaning that they will fit the shape of your feet as long as you choose the shoe width accordingly.
Please keep in mind that these shoes are designed to float across the dance floor, not for wearing outside.
On a different note, if you have a child and you are looking to provide them with a pair of good supportive shoes, you can go to a page I created on fitting children's shoes, where you can find all information related to shoe fittings and more. Kindly click on the link below.
Fitting Children's Shoes – The Best Place to Find Kids' Shoes that Fit for any Foot Problem
Are You Having a Hard Time Finding Shoes for Your Foot Shape?
You can ask your questions in the comment section below or contact me via email:
comfortablewomenshoes@gmail.com
Have you tried the shoes that I recommend in this article? Have you found another shoe brand or style that has worked well for salsa dancing? Please share your thoughts and experiences below so other women can benefit from your experiences.