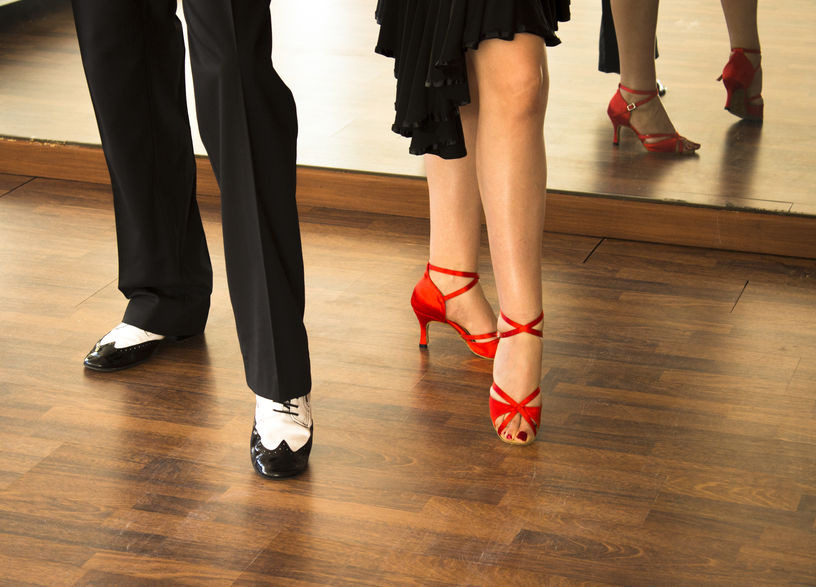 Are you looking for a pair of  ballroom dancing shoes? Do you want the shoes to look pretty but to be functional at the same time? For women, form is almost as important as function, and shoe styles vary among dance categories and you should of course use the specific style for the dance you are performing. Therefore in this post I will go over the best ballroom dancing shoes for women.
My Experience Fitting Women's Shoes – Over a Decade of Shoe Fitting Experience
Let me tell you that research has proven that slim heels make turns and other moves easier. For some women, flared heels are preferred since they provide more stability.
Even though you won't use your ballroom dancing shoes as everyday shoes, you still need for them to be supportive and you must feel comfortable wearing them, as your performance will be impacted by the shoes that you are wearing.
Ballroom dancing is a very elegant dance and requires specific shoes for its performance. In addition, the most suitable ballroom dancing shoes for women are typically a closed-toe pump with a 2 to 2.5-inch flared heel and an ankle strap.
About Ballroom Dancing Shoes
The most popular ballroom dancing shoes come in neutral colors and often have some beads and spark in them, just because some of the attention is sometimes focused on the feet of the dancers.
You need to wear shoes with non-slip suede soles, a metal shank in the arch for support and shoes that are also very lightweight and flexible. Also, for ballroom dancing, you want to have a snug fit, of course without crushing your toes.
I will show you a selection of the best ballroom dancing shoes for women that I have fitted before, but I want you to first get familiar with what features these shoe styles will provide.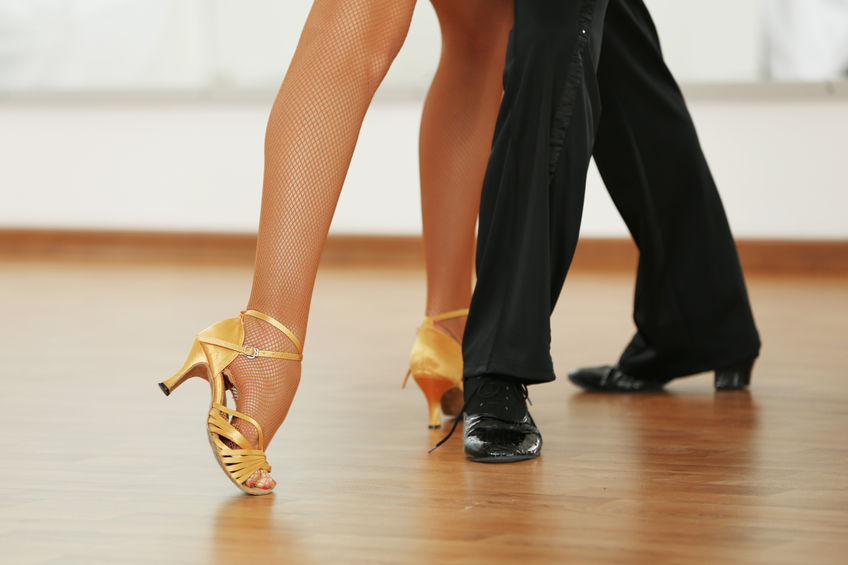 Indispensable Features That Your Ballroom Dancing Shoes Must Provide!
Certain features are non-negotiable, which means that your ballroom dancing shoes MUST have.
For example, non-slip soles are essential. You need to look for suede soles, which provide the right combination of grip and slide. Not any type of sole is suitable for ballroom dancing and you need to be able to slide just the right amount!
In addition to this, your ballroom dancing shoes must provide the following features:
Good traction
Stability and support
High grip
Flexible and lightweight
Steel shank for support
Please keep in mind though that it doesn't matter how many features a particular shoe style provides, if the shoe is not fitted properly, you will not get any of the benefits that the shoes have to offer. In other words, let's say that you find the perfect pair of ballroom shoes that are also flexible and breathable but they don't happen to be the correct shoe size, you won't get any of the benefits that the shoes have to offer. What's even worse, you will end up creating all sorts of foot issues to their feet such as blisters, calluses, and corns.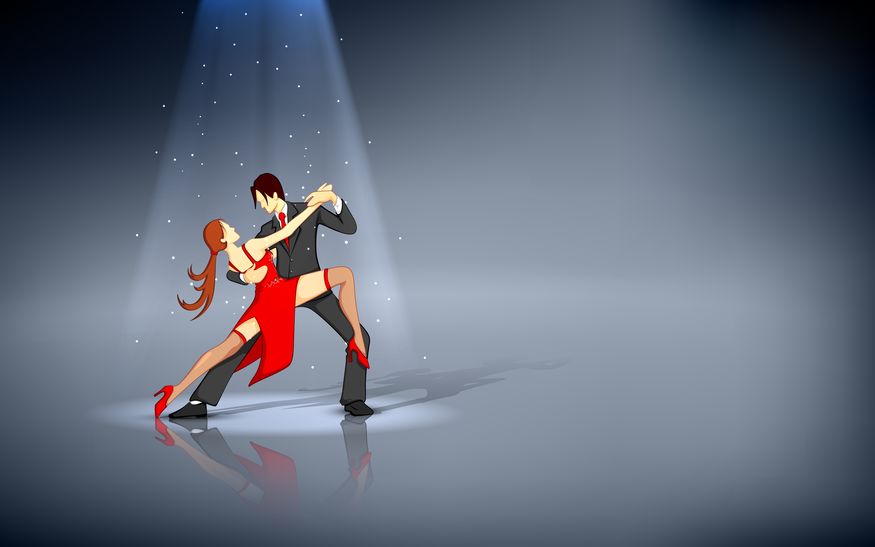 Ballroom Dancing Shoes – Key Considerations
I also want to give you some key considerations regarding your ballroom dancing shoes that you should always keep in mind. You should NOT wear your ballroom dance shoes on the street. Rough surfaces and dirt will wear them out quickly. You can carry them in a bag and put them on when you get to class or the ballroom.
This is also important as your image is part of your performance you definitely don't want dirt or scratches on your shoes!
No matter which style you decide to perform on, you should always have good control of them and look and feel confident.
Bear in mind that shoes that are too tight can cause blisters; those that are too loose can make you slip and fall. So, I recommend you try on several styles before buying your shoes. As I have mentioned, shoes should be both comfortable and functional.
The Best Ballroom Dancing Shoes for Women – Lightweight, Flexible, and with Non-Slip Soles!
Now that you know what features your ballroom shoes must provide and how to make sure that you are wearing the correct size, you are ready to take a look at a selection of the best ballroom dancing shoes for women. Disclosure: Keep in mind that we may receive commissions when you click our links and make purchases.
Fits medium and wide feet
Heel measures approximately 2.25″
Order this shoe a half size larger than your foot size
---
Fits medium and wide feet
T-strap with adjustable buckle and small hidden elastic gore around ankle for a comfortable, personalized fit, allowing movement of the foot
Suede forefoot outsole facilitates turning and sliding while providing some grip
Order this shoe a half size larger than your foot size
Fits medium and wide feet
Heel measures approximately 2.25″
Order this shoe a half size larger than your foot size
---
Fits medium and wide feet
Suede outsole for just the right amount of slip and grip
Combined elastic and leather strap for reduced pressure on the instep
Order this shoe a half size larger than your foot size
Shoes can run short, long, narrow, or wide, and depending on how they run you will need to adjust the size that you get for yourself. You should always go a half a size longer of the size that your foot measures in the foot measuring scale.
Even though if you measure a shoe size 6 and the shoes fit "short", then you will need to choose the shoe size 7 in order to prevent your toes from rubbing against the side or the front of the shoes (a whole size longer instead of a half a size longer). On the other hand, if the shoes fit "long" then you will need to pick the same shoe size instead of going a half a size longer (since the shoes already fit long). Does this make sense?
What Shoe Size Should You Order?
Take a look at the description below the shoes that I recommended to find out what shoe size you should order.
Are You Having a Hard Time Finding Shoes for Your Foot Shape?
Have you tried any of the shoes that I recommend in this article? Have you found another shoe style in which you have performed?
Thank you for reading, we hope that you this post informative and helpful. Please feel free to share this post with your community on social media as well as your experiences in the comments section below. If you have any questions or need any further assistance, you can also contact us via e-mail and we will get back to you as soon as possible. 
On a different note, if you are looking for the best walking shoes for a little one in your family or for a friend's family, you can find helpful information in our partner website: