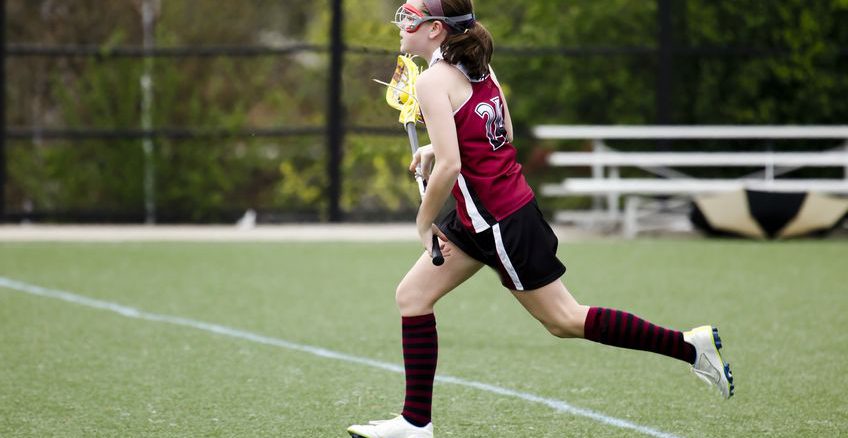 Editor's Note: This post has been completely revamped and updated for accuracy on May 2022 and reflects an up-to-date selection of the best wide lacrosse shoes for women.
Have you been struggling to find a good pair of lacrosse cleats for your wide feet? Have you already tried several other different styles and always end up empty handed? Finding a pair of lacrosse cleats if you have wide or extra wide feet can be a frustrating and time-consuming experience if you don't know what styles to look for.
When playing lacrosse, you will need to make short, quick lateral, forward and backward movements, making footwork an important skill. There is also a lot of jumping involved in lacrosse, and the higher you can jump, the more balls you can catch, block, steal and shoot effectively. Hence, you need to wear the correct type of cleats to perform all of these movements without hurting your feet.
If you wear a pair of lacrosse cleats that are too narrow, you might end up creating yourself several foot issues such as blisters, calluses, and corns.
Lacrosse cleats are made to withstand multiple field conditions, which may vary from wet and slippery to hard. There are specific lacrosse cleats that will support and protect your feet while playing. Unfortunately, there is only one style available for women with wide or extra wide feet. The good news is that I will help you find it.
I have been working for a specialized shoe store for the last 10 years  helping women find the correct type of shoes and orthotics to reduce or fully eliminate the foot and leg pain that they were having. We carry some of the most supportive women's shoes and orthotics, and I am familiar with which shoe brands and which shoe styles are better than others.
What Makes the Lacrosse Cleats I Recommend Effective for Wide Feet?
☑️ Round Toe-Box: This feature helps prevent your toes from overlapping or rubbing against one another or the side of the cleats.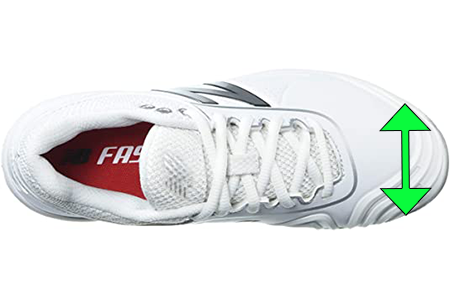 ☑️ Extra Depth: This feature is really important if you tend to have high insteps, as the deeper the shoes are, the deepest your feet will fit inside the shoes. This will help prevent the top part of your foot (instep) from rubbing against the top part of the shoes.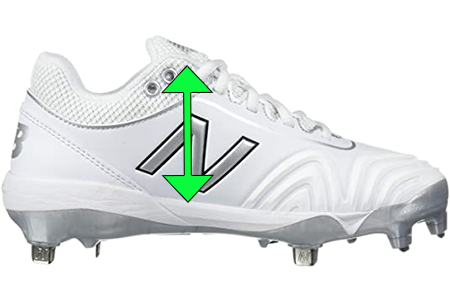 I can tell you from experience that one of the most common mistakes I see women make is wearing longer cleats to try to compensate for the width. One of the main issues with this is that you will end up compromising your stability, since running in cleats that are too long will make you more prone to falling.
I am going to show you a selection of the best wide lacrosse shoes for women, but first I want to make sure that you know your exact foot size and the features that these cleats have to offer.
Moreover, if you are going to be buying your shoes online, you need to be absolutely sure that you know your correct foot size. Are you positive that you have wide feet or do you suspect that you might have extra wide feet? Do you know whether you have a high instep or not?
I can help you figure this out in a different article I wrote that describes the simplest yet most effective way to figure out your foot size from home. Please click on the link below:
How To Measure Your Foot Size – The Most Simple And Effective Way!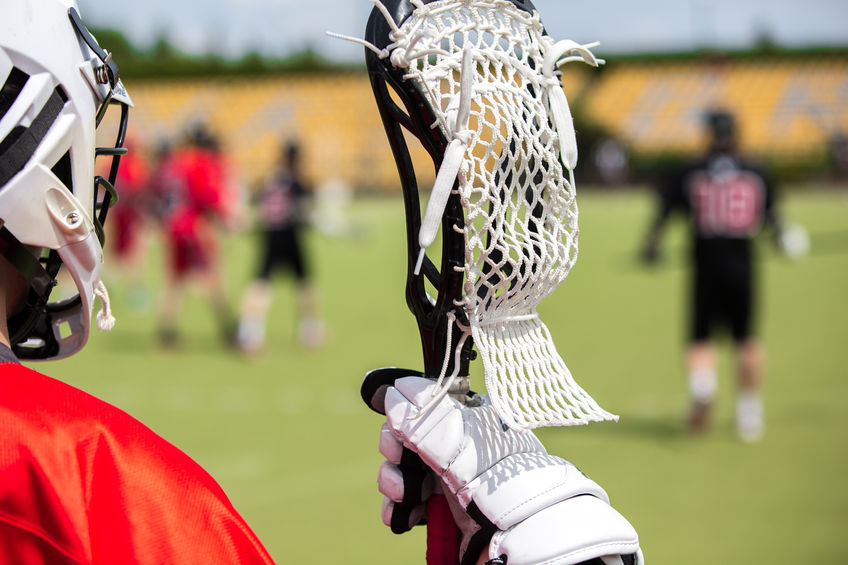 Wide Lacrosse Cleats for Women – The Top 6 Features!
You need to be mindful that lacrosse is a very demanding sport and you are required to wear a cleat that will help you keep up with the speed of the game. Here are the top 6 features that the lacrosse cleats I will describe below have, aside from being available in wide widths of course.
✅ Traction: This feature will allow you to perform at your best, no matter if you are playing on grass or artificial turf. The cleats must provide excellent traction to allow you to make sudden stops and be able to quickly switch directions.
✅ Supportive Outsole: This feature minimizes the impact that your feet and legs take every time they come in contact with the ground.
✅ Ankle Support: This part of the shoes helps support and protect your ankles.
✅ Durability: These cleats will be a very good investment since they are well-made and long lasting.
✅ Lightweight and Flexible: These features help prevent your feet and legs from easily getting tired. Cleats that are flexible and made from lightweight materials will provide you with the ability to move with speed and agility around the field.
✅ Extra Depth and Round Toe-Box: This feature allows your feet to sit deeply in the shoes and prevent your toes from rubbing against each other or the side of the cleats.
Please remember though that it doesn't matter how many features a particular shoe style provides, if the shoe is not fitted properly, you will not get any of the benefits that the shoes have to offer. What's even worse, you can end up creating all sorts of foot issues to your feet such as blisters, calluses, and corns.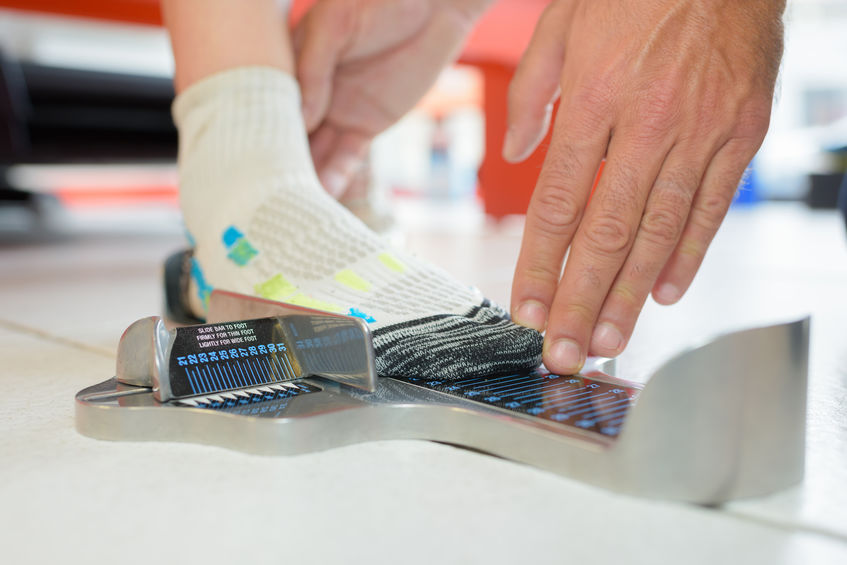 Now that you know what features these lacrosse cleats will provide and how to figure out your exact foot size from home, you are ready to take a look at the best wide lacrosse shoes for women.
I only review shoe styles that I have fitted before since that is the only way for me to tell how well-made the shoes are, the amount of support that they provide, and how they fit. Disclosure: Keep in mind that we may receive commissions when you click our links and make purchases.
The Best Wide Lacrosse Shoes for Women ⭐⭐⭐⭐⭐
Below you can find a selection of the best wide lacrosse shoes for women. These cleats are available in wide widths (W) so make sure that you choose the correct shoe width.
Keep in consideration that shoes can run short, long, narrow, or wide, and depending on how they run you will need to adjust the size that you get for yourself.
You always want to wear half a size longer of the size that you measure in the shoe measuring scale to prevent your toes from rubbing against the side or the front of the shoes.
However…
If you measure a foot size 5 and the shoes fit "short", then you will need to choose the shoe size 6 to prevent your toes from rubbing against the front part of the shoes. On the other hand, if the shoes fit "long" then you will need to pick the same shoe size instead of going a half a size longer (since the shoes already fit long).
What Shoe Size Should You Order?
To prevent your toes from rubbing against the front or side part of these cleats, I highly recommend that you order this shoe style a whole size larger than the size that your feet measure. This translates to 3/8 of an inch or 0.8 centimeters of space between your longest toe and the end of the shoes.
If you try these lacrosse cleats and they still feel too narrow I suggest that you email me and I will show you what steps to take next:
comfortablewomenshoes@gmail.com 
If you happen to wear a women's shoe size 7 1/2 or smaller, you can get the kids' version of the lacrosse shoes in wide widths and end up saving a lot of money. However, this shoe size conversion will only work if you wear a shoe size 7 1/2 or smaller, since that size translates to a kids' shoe size 6, which is the last size the lacrosse kids' version of the shoe is available in. Go to the link below:
Lacrosse Socks for Women – Keep Your Feet Healthy All the Way!
Socks play a key role in keeping your feet healthy when playing lacrosse since they act as a barrier between your feet and the shoes. The right type of lacrosse socks will help carry moisture off the skin, so it can release through evaporation, keeping your feet dry and preventing excessive rubbing.
Certain lacrosse socks provide extra cushion to targeted areas of your feet, and this will prevent you from developing foot issues such as blisters.
Finding the right pair of lacrosse socks will make all the difference in comfort and foot health for your performance That is the reason why I have put together a selection of the best lacrosse socks for women:
Have you tried the New Balance lacrosse cleats that I recommend in this article? Have you found another lacrosse cleat style that has worked well for you and that you would like to recommend? Please share your thoughts and experiences below so other women can benefit from your experiences.