Editor's Note: This post has been completely revamped and updated for accuracy on May 2022 and reflects an up-to-date selection of the best Xero shoes for women.
Do you like the feeling of your feet being barefoot? Have you heard of Xero shoes? Moreover, Xero shoes will give you the fun and freedom of natural, barefoot movement while also protecting your feet, and I will help you find the best shoe style for your feet!
Women tend to have hectic days and it is a relief getting home and taking the shoes off. Imagine that feeling all day long, like you are walking effortlessly and letting your foot move naturally!
Moreover, feet and shoes are very different, feet aren't pointy, unless of course you shove them into pointy shoes, and they're not essentially straight. In fact, some feet are way more curved and every one of them has a different and unique shape. Luckily, Xero Shoes adjust to the shape of your feet!
In addition, Xero shoes have a natural fit, motion and feel. Their shoes come with patented FeelTrue® soles. These soles allow you to feel barefoot and fit you just-right!
Xero shoes fall under the category of minimalist shoes. They are made to imitate the shape and structure of human feet so that they can give us the feeling that we are walking barefoot. These shoes have recently gained popularity, especially among women because they allow feet to develop naturally and give freedom to their feet.
I have been working for a specialized shoe store for the last 10 years. We specialize in women with foot and leg problems, but we also provide regular shoe fittings. I have fitted numerous shoes for women with different foot issues. While I am a firm believer that women need sturdy, supportive shoes to keep their feet and legs healthy, many women already prefer to wear Xero shoes.
I always explain to women that what might work for their feet might not work for another women's feet, since all feet are different. These minimalist shoes are designed for walking and running, and they are lightweight, flexible and durable at an affordable price range as well.
It is also important to point out that Xero shoes with the FeelTrue® soles have a 5,000-mile sole warranty. Isn't this great?
You can wear Xero Shoes starting from a walk on the beach to a hike, from working out to running or just for going shopping to the mall!
In this post, I will describe the best Xero shoes for women and when they are most appropriate to wear! I will help you find the best Xero shoes for any season or activity!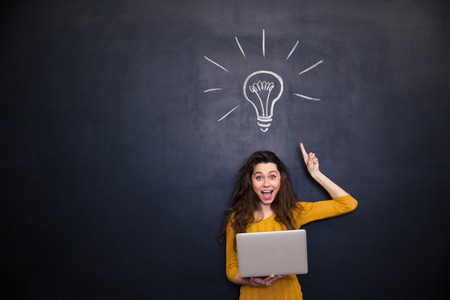 Xero Shoes – Out of the Box Features
The following are the great and out of the box features that Xero shoes will provide for your feet:
Wide toe boxes: This feature makes it possible for your toes spread and relax. "Zero-drop" non-elevated heel for the right posture.
Light-weight: You can't see this feature, but you'll feel it as soon as you try the shoes on!
Flexible soles: This feature allows your feet to bend and flex naturally with a low-to-the-ground design for balance and agility.
Minimalist: Xero Shoes are inspired by mankind's oldest and favorite footwear, giving you simple, authentic designs.
Travel-friendly: Many women are constantly travel and this feature allows you to just roll up your shoes and put them in your bag or pocket.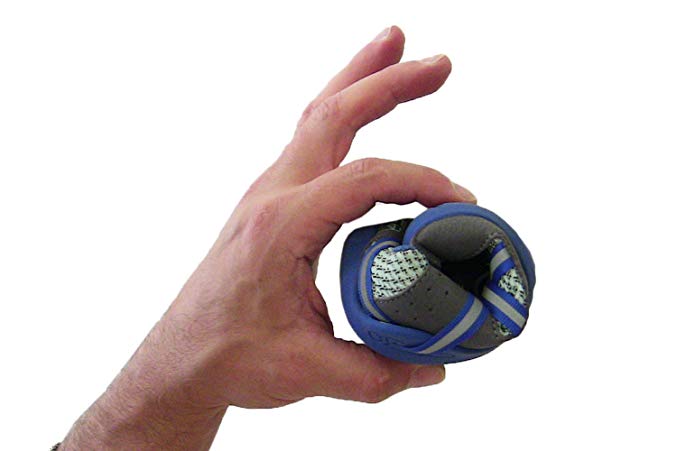 Xero Shoes – Unique Feels and Materials!
Xero Shoes consist of a thin rubber sole. The thin rubber sole protects your feet while allowing you all the freedom and flexibility you need. It is because of these thin rubber soles that Xero shoes can mimic barefoot motion and give you the sensation of walking barefoot.
These shoes provide less friction and more breath-ability because of their upper cage design. The thin rubber sole allows for the barefoot feeling, which allows for superior control and sensory clarity.
These types of shoes are mostly available with shoelaces, but there are styles offered with velcro closure as well, so you can choose which suits your feet the best!
Why Are Xero Shoes So Popular Among Women?
Xero shoes' popularity is owed to the attractive features that they offer. They are lightweight, airy and great for wearing during the summer.
They also offer complete freedom to your feet and can be worn all day long without the feeling that they are wearing shoes.
Xero shoes are versatile and can be worn for any purpose, but please remember that if you are experiencing foot or leg pain, you must switch them to a pair of more supportive, sturdy shoes!
Pros and Cons of Wearing Xero Shoes – Choose them Carefully!
PROS of Xero Shoes for women:
They allow for natural foot development and the proper biomechanics of movement.
The shoes are made of soft and breathable materials.
They come with wide toe-boxes that allow your toes to move comfortably.
CONS of Xero Shoes for women:
Although Xero shoes satisfy many women's desire for shoes that imitate barefoot walking, they do have major drawbacks. These shoes may not offer all the support that your feet require to keep your feet and legs healthy.
They offer freedom and flexibility for your feet, but this advantage can become a disadvantage if your feet or ankle becomes twisted. Sturdy, supportive shoes provide more ankle support and protect your feet and ankles from injuries.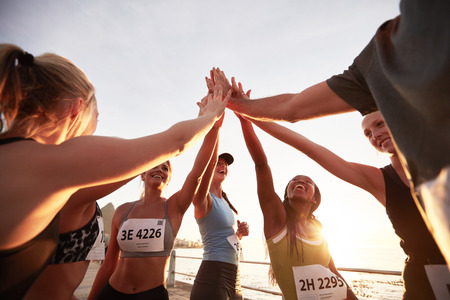 Feet certainly need to be protected and there is an important question we need to ask ourselves:
Should we stick with lightweight and flexible shoes with minimal support, or do we want something more substantial and supportive?
First and foremost, make sure you don't have foot or leg pain, Xero shoes are appropriate and won't hurt your feet. But please remember this, if you decide to try Xero shoes for yourself, you should do it gradually!
Minimalist Shoes for Women – What you Need to Know
As I mentioned, if you have never tried minimalist shoes, please make sure you do it gradually. It is advised to take a couple of weeks to get used to them. Don't rush yourself into it, start by wearing them for a couple of hours a day for the first month before wearing them every day.
If you want to have shoes that imitate being barefoot when you are walking and running, not all minimalist shoes will be suitable for your feet. Some of them are made from low quality materials with soles that end up falling apart faster than expected.
Below you can find a selection of the best Xero shoe for women. Disclosure: Keep in mind that we may receive commissions when you click our links and make purchases.
Fits medium and wide feet
Flexible to support natural foot motion
Xero HFS features a lightweight, minimalist build that contours to the shape of your feet
Order this shoe a half size larger than your foot size
---
Fits medium and wide feet
Xero Drop sole offers a non-elevated heel and is low-to-the-ground
Optional 2mm insole lets you have more or less of a "barefoot feel" depending on your mood
Order this shoe a half size larger than your foot size
Fits medium and wide feet
Rubber outsoles offer the optimal balance of traction and durability
This shoe provides your feet with maximum freedom to move and function as if we are walking barefoot
Order this shoe a half size larger than your foot size
---
Fits medium and wide feet
Removable 2mm insole, for a closer-to-barefoot experience that lets you Feel The World®
The moisture-wicking lining helps keep you dry. The welded protective covering of the adjustable midfoot and instep straps adds durability
A wide toe box lets your toes spread, splay, relax, and function naturally
Order this shoe a half size larger than your foot size
The New Balance shoe style is offered in wide widths (W) and will fit the shape of your wide or extra wide feet.
What Shoe Size Should You Order?
Take a look at the description below the shoes that I recommended to find out what shoe size you should order.
Do you want to provide your child with a pair of Xero Shoes as well? I recently wrote an article where I describe the best Xero Shoes for kids:
Should you Wear Socks with your Xero Shoes?
Absolutely! Socks play a key role in keeping your feet healthy, since they act as a barrier between your feet and the shoes! You need to wear the right type of socks and the right sock size for your shoes to feel comfortable.
Since Xero shoes are breathable, you want to make sure that you wear a pair of socks that are also breathable.
By wearing the right type and size of shoes and socks you can keep your feet and legs healthy and avoid future foot and leg problems.
While I can't get into too much detail in this post about which are the best breathable socks for women, you can find the best styles in an article I wrote called:
The Best Women's Socks for Sweaty Feet – Breathable, Durable, Seamless, and Affordable!
Remember, if you want to try Xero shoes or other minimalist shoes, try them gradually and see how they work for you!
Have you already tried Xero shoes? Is there any minimalist shoe style that you will recommend in particular? Please share your thoughts and experiences below so we can all benefit from them!