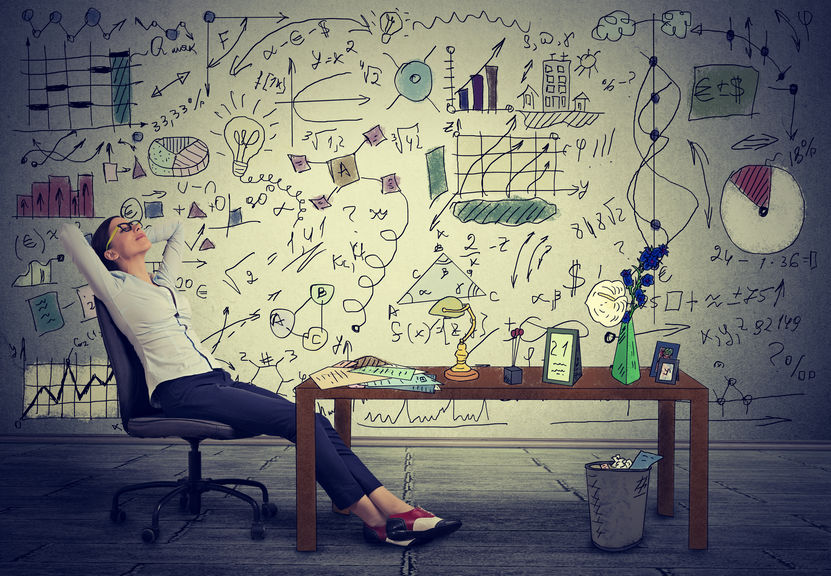 Have you been looking for a pair of comfortable office shoes? Do you have narrow or extra wide feet and always have a hard time finding shoes that fit? I will help you find the perfect office footwear that will make your life easier and keep your feet and legs healthy.
I have been fitting women's shoes for a long time, and I always explain to them that it doesn't matter how narrow or wide their feet are, there is at least one particular shoe style out there that will fit the shape of your feet perfectly and I will help you find them.
It is true that your office attire has an impact on how some people perceive you in the workplace. You want to wear the appropriate shoes but also lessen la burden on your feet and wear comfortable shoes.
Moreover, it can be a tricky business when it comes to finding the appropriate shoes for the office because you want to make a good impression, but you also need to provide your feet with shoes that fit.
I know that with so many different styles, colors and designs, it might become an overwhelming decision. Especially if you have narrow, wide or extra wide feet. But don't worry, I will help you find the right shoes that will fit the shape of your feet just right!
Finding office shoes for a woman with narrow or wide feet is not an easy task, especially because most shoe companies make a very small selection of office/dressy shoes in narrow or wide widths anymore.
It's always a good idea to go for a sober look but should also add a touch of your personality into your outfit since this can result in making you more confident and hence reflecting this to other people. You also need to feel good with the shoes, which will also give you confidence.
I have been working for a specialized shoe store for the last 10 years. We specialize in women with foot and leg problems, but we provide regular shoe fittings as well. I have fitted numerous shoes for women with different foot issues. We carry the best shoe brands for women, and we aim to have shoes to fit everyone's feet, no matter how narrow or wide they are.
I often hear complaints all the time about how hard it is to find shoes for women with extra wide feet, but what they don't know is that it is even harder to find shoes for women with narrow feet.
Wearing the correct type of shoe has several benefits, and will prevent you from developing blisters, calluses, and corns, among other issues.
In this post, I will describe the most comfortable office shoes for women that are available in different widths such as narrow, medium, wide and extra wide.  As it may be expected I will also refer to the best shoe brands for women with narrow and wide feet!
The Best Office Shoes – Choosing the Best Styles!
It is important to keep in mind that every woman has a different job, with different dress codes and different environmental workplace. So, the shoes that may be appropriate for you, might not be for someone else.
For most of us, the working day is as long as eight to even nine hours, so you need a pair of shoes that will keep your feet as comfortable as possible.
Remember, you don't have to wear a pair of heels to create a smart office look. Choosing a pair of flat ballerinas can be just as smart and they are most definitely not boring. You might even choose a pair that has a special design or detail.
While office shoes are only meant to be worn for a couple of hours occasionally, it's important that we wear the correct type of dress shoe and the correct shoe size.
I am sure that you will agree with me that uncomfortable office shoes are not worth it. They're definitely not worth the annoying pain, the blisters, the sore muscles, or the time you spend complaining about how uncomfortable they are!
Instead of high heels or flats, I recommend women to wear the Mary Jane shoe styles, since they are the most versatile types. Some of these styles are supportive but lightweight and flexible at the same time.
Standing up all day in the wrong shoes will eventually take its toll on your poor feet, so getting the correct shoes now will make all the difference and make your working day a little easier!
I have fitted a small selection of office shoes that come in narrow and wide widths and that fit just right. Although the selection is small, these are my best recommendations. You don't have to settle for shoes that are too narrow or wide for your feet anymore!
Before I show you a selection of the most comfortable office shoes for women, I want you to start by getting familiar with two particular shoe brands.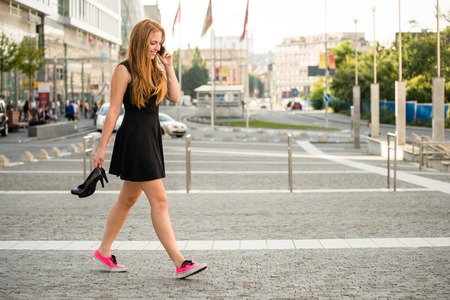 Office Shoes for Narrow and Wide Feet – The Best Shoe Brands!
I'll start with one of the best shoe brands for narrow feet, which is Naturalizer.
☑️ Naturalizer is your go-to for stylish yet comfortable women's office shoes that will give also give you confidence. This brand has versatile styles that feel exceptional from the inside out. They have office shoes that offer good arch and ankle support. With these office shoes, you can go to work, and can even go to a party or wear them for a special occasion.
You should know that Naturalizer is still one of the few brands in the marketplace that women can rely on, you can always find the unusual sizes and widths. They have the ideal office shoes!
☑️ Now, the shoe brand I recommend for office shoes for women with wide or extra wide feet is called Propet. Their shoes are made of high-quality leather, are well-constructed, fit wide widths, and have durability.
Propet shoes are made with sturdy flexible bottoms and soft uppers, and one of their greatest features is how the shoes adapt to the shape of your feet helping you feel comfortable and also prevent foot and leg issues.
Both of these brands offer the following features in their shoes:
Extra cushioning
Lightweight material
Breathable linings
Flexible soles
Available in unusual widths
Style
Who said comfortable shoes can't be stylish? You can see below a selection of fashionable shoes infused with true comfort technology. These office shoes below feature high quality leathers, with cushioned, shock-absorbing soles so you can have comfort while also looking great for your job!
Below you can find a selection of the most comfortable office shoes for women. These shoes are available in narrow (N), medium (M), wide (W), and extra wide (XW) widths. Disclosure: Keep in mind that we may receive commissions when you click our links and make purchases.
Fits Wide – Extra Wide

Fits Wide – Extra Wide

Fits Wide – Extra Wide

Fits Wide – Extra Wide

Fits Wide – Extra Wide

Fits Wide – Extra Wide

What Shoe Size Should You Order?
To prevent your toes from rubbing against the front or side part of the shoes, I highly recommend that you order the shoes a whole size larger than the size that your feet measure. This translates to 3/8 of an inch or 1 centimeter of space between your longest toe and the end of the shoes.
Final Tips and Recommendations!
It doesn't matter that you buy the "ideal" shoe for you, if you don't buy in the correct shoe size you will miss out on the features and benefits that the shoe has. You don't have to adapt your feet to fit into the shoe, instead, the shoe must fit your feet perfectly!
I always recommend women to go to their local shoe store, where a shoe fitter can properly measure their feet and find shoes accordingly. However, several women have contacted me asking me where they can buy their shoes online, since they don't have a local shoe store that they like and trust near their area.
If you identify with this, you should take a look at an article I wrote where I describe the simplest, yet most effective way to figure out your foot size from home:
How To Measure your Foot Shoe Size – The Most Simple and Effective Way!
I may also be able to tell you whether a particular shoe style runs short, long, narrow, or wide. So please, don't hesitate to contact me in this regard. Remember that every shoe style will fit a little bit differently than the other, even among the same shoe brands.
Have you found a particular office shoe style or shoe brand that offers narrow and wide widths and that you are happy with? Please share your thoughts and experiences below so we can all benefit from them!