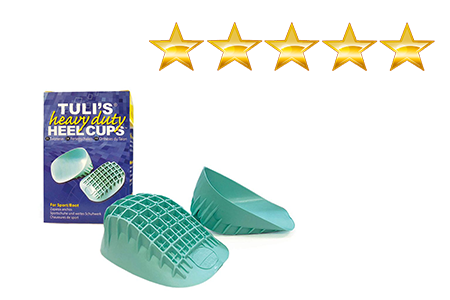 Editor's Note: This post has been completely revamped and updated for accuracy on May 2022 and reflects an up-to-date selection of the best heel cups for women with heel pain.
Have you been suffering from heel pain? Did you know that heel pain is not usually caused by a single injury but from the repetitive stress and pounding of the heel? I have helped hundreds of women with heel pain significantly reduce, and in some cases fully eliminate their heel pain, and I believe I can help you too. I will shortly show you a selection of the best heel cups for women with heel pain.
Do you feel like you have tried everything from expensive sneakers, to all kinds of orthotics and inserts? Has your heel pain gotten to the point that you are not able to comfortably walk or exercise?
Heel cups are an effective and affordable way to help treat your heel pain. Heel cups are heel-shaped pads that go in your shoes and help relieve tension and provide extra cushion. There is one specific heel cup that has proven to be the most effective one for women with heel pain.
Let's start by figuring out what might be causing your heel pain.
Do you Suffer from Heel Pain in the Morning or After Exercising?
Some women experience heel pain in the morning when they just wake up and take their first steps or after sitting for a period of time and then standing. This type of heel pain is usually caused by plantar fasciitis, which is the most common cause of heel pain.
Other women experience heel pain after running or playing sports or high impact activities. This pain is usually associated with Achilles tendinitis.
No matter what type of heel pain you are experiencing, the approach to reduce or eliminate your pain is the same. Biomedical engineered shoes can help relieve pressure and the causes of all of these conditions. Shoes that provide firm heel counters and targeted support right below the heels can help relieve pain.
The issue is that sometimes the heel support from the shoes is simply not enough to prevent your heel pain, and you will need to fit a heel cup inside the shoes to cushion and support your heels. In order for the heel cups to be effective you need to make sure that you are wearing the correct type of shoes first.
Do Your Shoes Provide Good Heel Support? – Let's Find Out!
Let's make sure that you are wearing the correct type of shoes. Do me a favor. Grab your current pair shoes and press on the heel counter. Does the heel counter feel supportive or soft?
Shoes with firm heel counters are extremely effective in helping treat and prevent heel pain. If your shoes are not supportive enough, I suggest that you start by taking a look at the article below:
The Best Shoes for Women with Heel Pain – Alleviate your Heel Pain!
If you are already wearing a pair of supportive shoes but your heel pain persists, then I recommend fitting a pair of heel cups inside the shoes to provide extra cushion and support to your heels.
Heel cups are a more affordable choice compared to orthotics and in several cases they can be more effective in helping treat and prevent heel pain.
What are the Best Heel Cups for Women with Heel Pain?
Tuli's Heel Cups are the #1 Podiatrist recommended Heel Cups in the world! They act as as shock absorbers for your feet, and after having tried different heel cups nothing has worked better or lasted longer than Tuli's Heel Cups.
What Makes the Heel Cups I Recommend Effective for Heel Pain?
✅ Double Layer of Cushion and Support: The heel cups I recommend provide targeted cushioning that allows women to prevent and treat heel problems as well as maximize their athletic performance: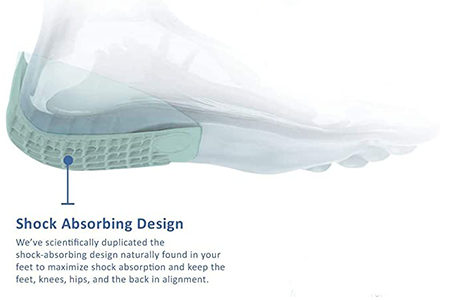 ✅ Disperses and Returns Energy: The heel cups come with a multilayer "waffle" design that absorbs shock and returns impact energy just like the system naturally found in your feet: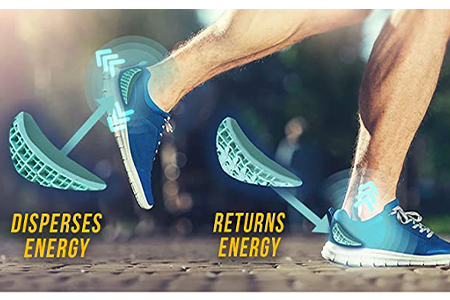 I have spoken with women who went through injections in their heels and other treatments with no relief until they tried a pair of the  heel cups I recommend inside their shoes.
The Best Heel Cups for Women with Heel Pain ⭐⭐⭐⭐⭐
These heel cups are made in the USA and will fit in all enclosed shoes such as sneakers, dress shoes, boots, and sport shoes. I don't suggest fitting these heel cups inside your sandals. Disclosure: Keep in mind that we may receive commissions when you click our links and make purchases.
Ideal to treat and prevent general heel pain, plantar fasciitis, Sever's disease, excessive pronation, Achilles tendonitis
Innovative multi-cell, multi-layer waffle pattern design, helps to absorb impact pressure (shock) and return impact energy back to the feet
The extra cushion this heel cup includes reduces and prevents sore heels and shin splints
You don't need to remove the original insoles of your shoes when fitting the heel cups.
Make Sure that you Order the Correct Heel Cup Size! – Get It Right!
Small Size– Best for Women with weight under 80 lbs.
Regular Size – Weight up to 175 lbs. Women's shoe sizes 9 and under.
Large Size – Weight over 175 lbs. Women's shoe sizes 10 and up.
Do not hesitate to contact me if you are having trouble fitting these heel cups inside your shoes: comfortablewomenshoes@gmail.com
Feedback from other Women who Already Tried Tuli's Heel Cups!
I have put together some reviews from women who already tried these heel cups. I complied some of the most relevant ones below:
"Before using these heel cups, it felt like a nail was being driven into my heel when my heel touched the ground; when lifting my foot it felt like there was something ripping out the heel. Started wearing these and have significantly less pain, if any at all."
"I work in a restaurant kitchen that doesn't have those black rubber mats for shock absorbency when you're standing in one place for a long time. These things are a God send! It gives my heels the relief they need and I've seen a HUGE impact on how much pain I'm in at the end of my 8+ hour shift with zero breaks and zero seats. I love these and will probably use them in all my shoes that fit them for the rest of my life!"
"The first couple of days, it took some time to get used to but I can honestly say these are a blessing to my feet. I have been working out and exercising more to be healthier. A little after week of heavy walking and doing cardio, my heels started to ache, to the point of limping as waking up out of my sleep in

pain

. I have tried cortisone shots and I have done proper stretching, icing and taking NSAIDs. I even paid for shoe inserts from a podiatrist and a sporting goods store, they gave me some temporary relief. Within a six day span, I don't have any

pain

after using this product."
"After being diagnosed with plantar fasciitis (I have to say it's pretty painful) I have to

walk

a lot and I was in pain all the time. I tried Dr. Scholls inserts, Good Feet, and wasted money on other products that made me want to give up. I am glad I found out about Tuli's heel cups on your website as I have been wearing them for 1 month and the pain has completely disappeared."
How to Lace Shoes to Get Better Heel Support!
There is a specific shoe lacing technique that helps protect and support your heels against the back of the shoes. I learned this shoe lacing technique from a coworker who has over 30 years of shoe fitting experience. You can apply this shoe lacing technique in your own shoes by following 3 simple steps:
Step 1: Start by lacing your shoes as you would normally do but leave the top two eyelets (shoe holes) of the shoes unlaced as shown in the image below: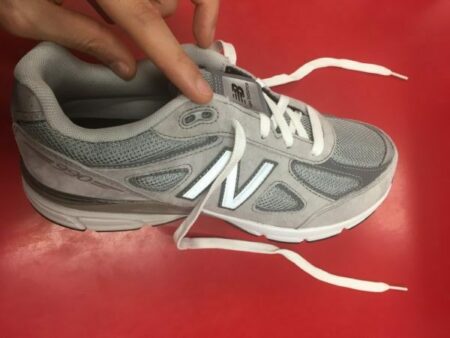 Step 2: Lace the shoes through the top shoe eyelet first as shown in the image below:
Step 3: Lace the shoes through the shoe eyelet that you left unlaced as shown in the image below: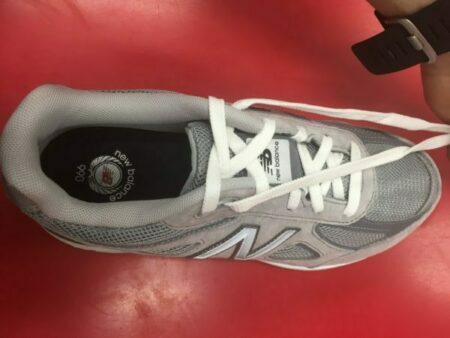 You will notice how your heels will feel more secured and supported against the back part of your shoes. This shoe lacing technique will also help prevent the heel cup from moving inside your shoes.
If you have a child who happens to be dealing with heel pain I suggest that you take a look at the article below:
Heel Cups for Kids – How to Stop Heel Pain!
My Final Thoughts on Heel Cups for Women with Heel Pain
Fitting a pair of Tuli's heel cups inside your shoes can work wonders in significantly reducing or fully eliminating your heel pain. These heel cups have worked for hundreds of women, and I believe they will work for you as well.
If you are looking for an effective and affordable option to help treat your heel pain, I suggest that you give these heel cups a try!
Let us know in the comment section below if you have found a specific pair of shoes or heel cups that have worked well in helping treat or fully eliminate your heel pain.