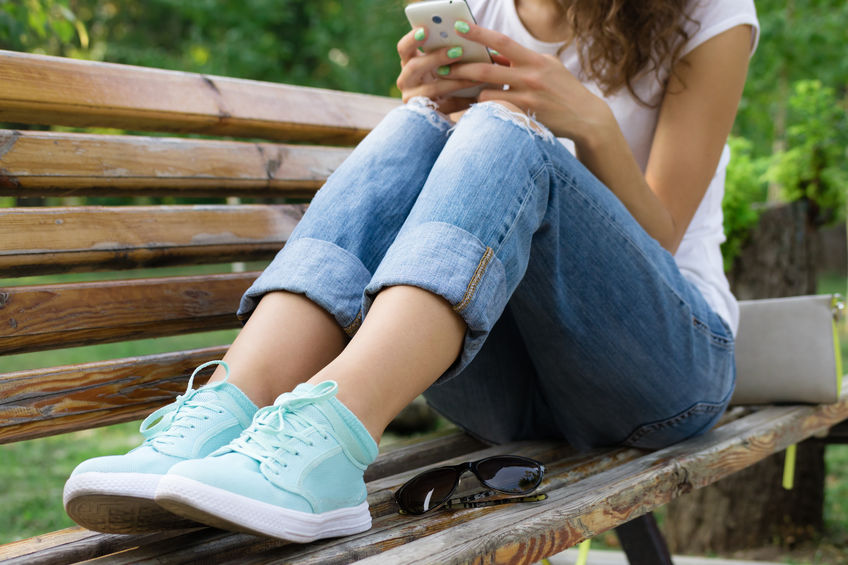 Don't let your shoes get in the way of keeping your feet healthy and happy. Comfortable shoes not only keep the feet healthy, but they also help prevent you from having a myriad of issues, including back problems.
Your feet are the foundation for your entire body, which means everything starts from your feet. If you want to keep your feet and legs healthy, you must buy the correct pair of shoes and also the correct shoe size! Picking the right pair of shoes for yourself will save you a lot of time and money!
It is well known that women suffer from foot-related problems and that most of these problems are caused by the fact that they are wearing the wrong type of footwear. However, it can also be caused by walking on hard surfaces for long periods of time, developing sports injuries or being overweight.
Wearing uncomfortable shoes may have an impact on physical and mental health. This is because in an uncomfortable shoe you can become irritable and tired. Can you imagine walking all day with feet that hurt? No way…If your feet are hurting, then everything hurts!
I work for a specialized shoe store that focuses on women with foot and leg problems, as well as "complicated" foot shapes. For the last 10 years I have been helping women find the correct pair of shoes, no matter how narrow or wide their feet are. I understand the key role shoes play in women's lives since I have helped hundreds of women suffering from foot and leg problems from wearing the incorrect pair of shoes.
What does wearing a comfortable shoe means? It means wearing a shoe that comes in the correct shoe width (you might have narrow, medium, wide, or extra wide feet), provides the correct amount of support (to minimize the impact that your feet take every time they come in contact with the ground), and that is lightweight and flexible (to prevent your feet and legs from getting tired).
First, you should know that the foot is a complicated structure comprised of 26 bones designed to provide support for the entire body, to adjust to uneven surfaces and absorb the shock with every step.
Keep in mind that wearing good footwear is a prerequisite for proper posture, mood and also confidence.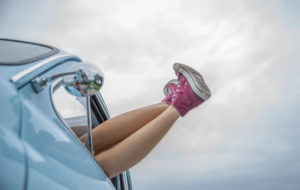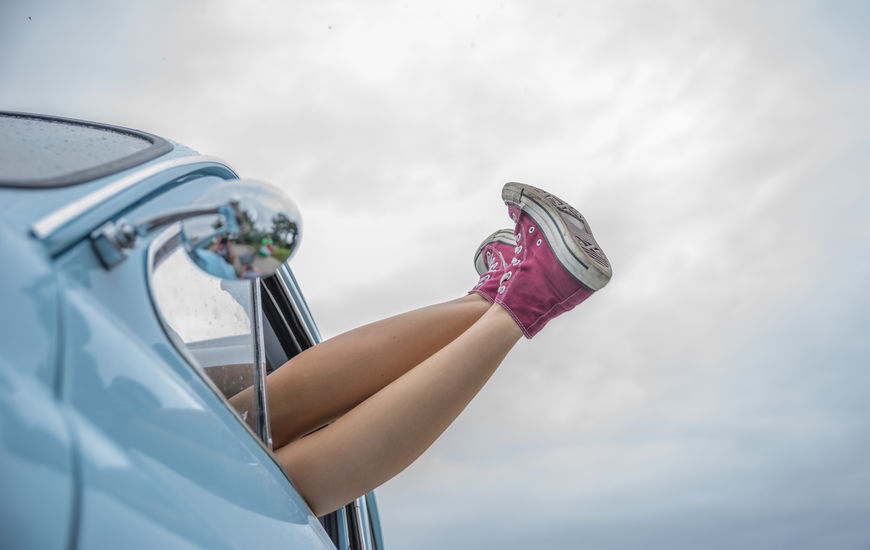 Features of a Comfortable Shoe – Get Them All!
To keep your feet and legs healthy, the shoes must provide the following features:
☑️ Substantial Outsole: The shoes must come with a substantial outsole to hold the feet in place and reduce the impact that your feet take every time they come in contact with the ground. This feature will also help your body with alignment and keeping your feet more correctly aligned helps evenly distribute your body weight. This can relieve pain and pressure in different parts of your body.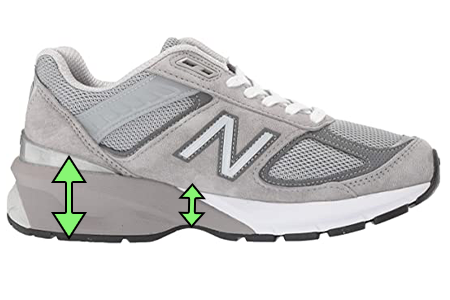 ☑️ Firm Heel Counter: The shoes should come with a firm heel counter that will provide ankle support and help attenuate the impact that your heels take every time they come in contact with the ground. A firm heel counter will also help straighten your ankles. If you are not sure what the heel counter of the shoe is, take a look at the picture below for clarification: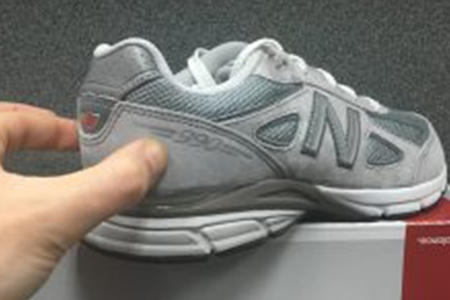 ☑️ Lightweight and flexible. The shoes should be lightweight and flexible to allow the feet to move naturally with a stable base of support. This will also prevent your feet and legs from easily getting tired.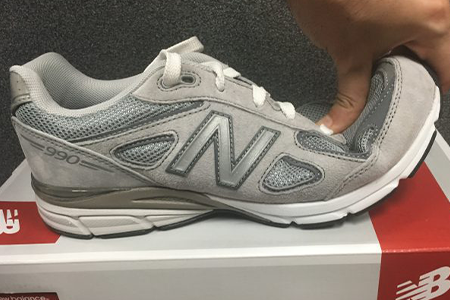 ☑️ Breathable: This is an important feature since it's important to allow your feet to breathe to prevent the formation of bacteria inside the shoes.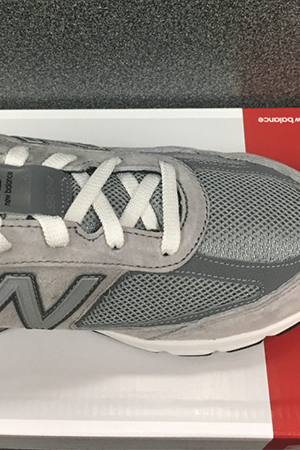 ☑️ Leather made. Materials like leather and canvas are the best choices when it comes to choosing your shoes because they are durable and breathable. They stretch and soften with wear, which is ideal for active women.
Most women are involved in highly active routines and even in competitive sports, and this can increase the stress on their feet and legs to a whole new level. The shoes must be supportive enough to withstand their daily demands, meaning that you must choose your shoes carefully!
Are You Wearing the Correct Shoe Size? – First Things First!
I am always emphasizing to women the importance of buying the correct shoe size. It could be the "perfect" shoe, but if it's not your correct size, it will be counterproductive. It also doesn't matter if the shoe has all of the features mentioned above, if it's not your size it will just simply not do you any good.
If your shoes are too short, too long, too narrow, or too wide, you might end up creating all sorts of foot issues to your feet such as blisters, calluses, and corns; including foot, leg and even back pain.
Before I provide you with a selection of the best shoes for women with heel pain, I want to make sure that you know your exact foot size. You won't be able to order the correct shoe size online if you don't know your exact foot length and whether you have narrow, medium, wide, or extra wide feet. In addition, do you know whether you have a high instep or not?
I help women determine their exact foot size and shape from home. Take a look at the article below:
How To Measure Your Foot Shoe Size – The Most Simple And Effective Way!
The Most Comfortable Women's Shoes ⭐⭐⭐⭐⭐
Below you can find a selection of the most comfortable women's shoes that are available in narrow (N), medium (M), wide (W), and extra wide (XW) widths. Disclosure: Keep in mind that we may receive commissions when you click our links and make purchases.
Fits Narrow – Medium

Fits Medium -Wide – Extra Wide

Fits Narrow – Medium

Fits Medium -Wide – Extra Wide

Fits Narrow – Medium -Wide

Fits Medium -Wide

To prevent your toes from rubbing against the front or side part of the shoes, I highly recommend that you order these shoes half a size larger than the size that your feet measure. This translates to 0.3 inches or 0.6 centimeters of space between your longest toe and the end of the shoes.
I presented you with a description of reasonably-priced, good quality, best fitting shoes that come in narrow, medium, wide, and extra wide widths for you!
Do you happen to have a child that needs a pair of comfortable shoes? I have a whole website dedicated to children's shoes, and I wrote an article where I describe the most comfortable kids' shoes:
The Importance of Wearing Comfortable Shoes 
Please keep in mind that it is extremely important for the overall health of the feet and body to wear comfortable shoes! I believe everybody deserves to have quality shoes for their feet!
A comfortable pair of shoes will for sure make us feel much less tired by the end of the day! It is very important to wear the right and comfortable shoes for different activities to prevent foot problems and injuries.
We usually pay attention to any symptom that we may have, any pain that is affecting our well-being.  However, it is not often that we think of our feet and how they may affect our health.
Wearing good shoes and maintaining proper foot health will even help the movement of your body. You should know that wearing uncomfortable shoes affect the movement of the body and having to adjust your stride in the process puts pressure on the back, hips, ankles, and knees. This comes as result of your body wanting to compensate for the discomfort and pain, and this can even directly affect the way you walk and move.
There's no reason why any woman, of any age, shouldn't be able to find a pair of shoes that will be suitable for their everyday life.
Have you found a particular shoe style that is the most comfortable in your experience? Please share your thoughts and experiences below so we can all benefit from them!