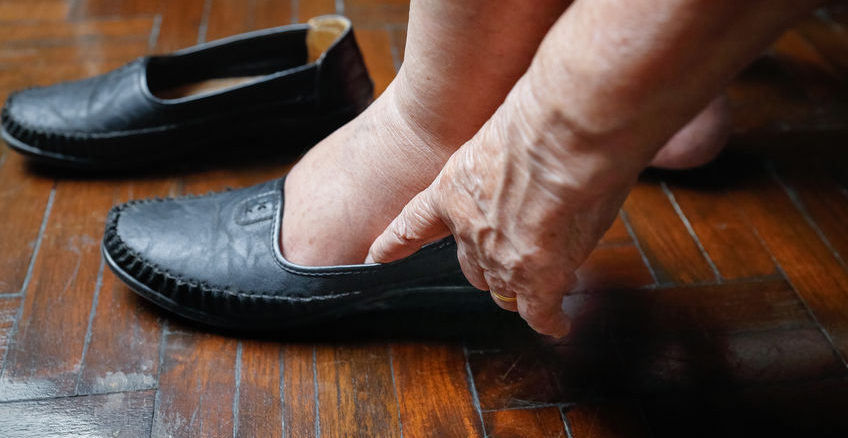 Have you been on a long and challenging quest of finding a good pair of diabetic shoes? Do you feel like you try a whole bunch of different shoe styles but you always end up empty handed?
I understand that committing to daily care for diabetes isn't cheap. Whether you have type 1 or type 2, you must budget for insulin, healthy food, and other medications/vitamins to help your health and quality of life. That's also why you can't be wasting your money on shoes that are not the right ones for your feet.
It's critical that women with diabetes pay special attention to the health of their feet to provide excellent protection and support for their diabetic feet.
Women with diabetes are likely to have a unique type of nerve damage, which is referred to as diabetic neuropathy. This condition makes everyday movement activities difficult and more prone to risks. Symptoms such as pain and immobility, as well as risks such as expedited skin deterioration, are usually more common in the feet due to the normal women's propensity of wearing shoes every day.
For women with diabetes, wearing shoes can contribute to skin deterioration, increased pain and the development of deformities such as bunions and hammertoes.
Fortunately, there are some shoe companies that design, and manufacture shoes specially-made to mitigate the symptoms and risks caused by diabetes.
I have been working for a specialized shoe store for the last 10 years where I help women find the correct type of shoes and orthotics to reduce or fully eliminate the foot and leg pain that they were having. We specialize in women with foot and leg problems, and we are proud to carry an extensive selection of diabetic shoes for women in all foot sizes and styles.
It's important for us to carry top quality diabetic shoes that are available in different widths, since that's the only way we can guarantee to help fit every woman's feet.
Before I show you a selection of the best shoes for diabetic women, I want to make sure you know your exact foot size, since this is crucial for your foot's health.
Are You 100% Sure You Know Your Exact Foot Size? – Let's Find Out!
Bear in mind that to get all the benefits and features that a good diabetic shoe provides, you must wear them in the correct shoe size. Most women are walking around with shoes that are either too short or too narrow for their feet.
It's important to know your exact foot size, especially if you are going to be buying your shoes online. For example, do you know whether you have narrow, medium, wide, or extra wide feet? Do you know whether you have a high instep or not?
Start by reading an article that describes the simplest, yet most effective way to figure out your foot size from home. Please click on the link below:
How To Measure Your Foot Size – The Most Simple And Effective Way!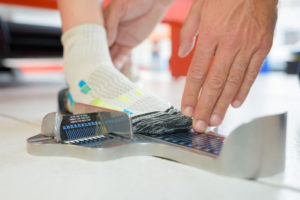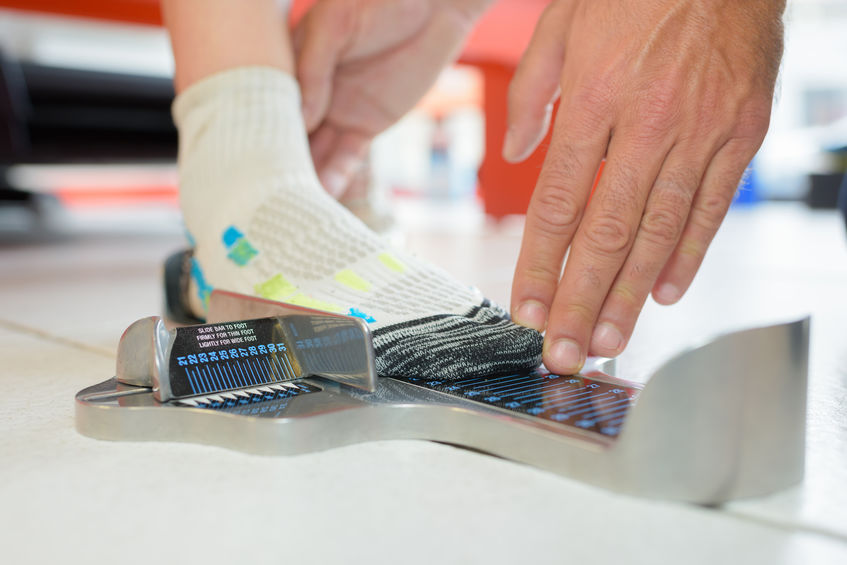 Features of Diabetic Shoes — The Checklist ✅
The shoes that women with diabetes wear should have the following features:
✅ Non-binding uppers with stretch
✅ Soft, seam free interior
✅ Extra-depth design with a wide toe-box
✅ Firm heel counter
✅ Breathable and flexible
✅ Ergonomic cushioning soles
Please remember that it doesn't matter how many features a particular shoe style provides, if the shoe is not fitted properly, you will not get any of the benefits that the shoes have to offer. What's even worse, you can end up creating all sorts of foot issues to your feet such as blisters, calluses, and corns.
 Orthofeet Diabetic Shoes — Give Your Feet the Comfort They Need!
Orthofeet has a line of diabetic shoes that are bio-mechanically engineered with unique therapeutic features that will accommodate for swelling, enhance comfort and provide great protection against irritation of the skin.
In addition, Orthofeet is my go-to brand when searching for diabetic shoes, whether you want the best walking shoes for diabetes, the best casual diabetic shoes, or the best diabetic sneakers or even diabetic dress shoes.
These shoes are comfortable, stylish, and highly-effective at mitigating diabetic neuropathy symptoms, these shoes help to reduce and eliminate pain and discomfort.
Exercising with Diabetes
Exercising is highly recommended for women who have diabetes, but you should do so in the right shoes. Whether you are just aiming for a 30 minute walk every other day or exercising daily, you must wear the appropriate type of shoes.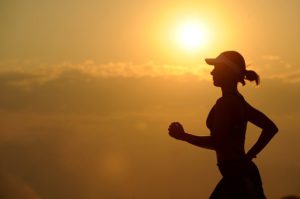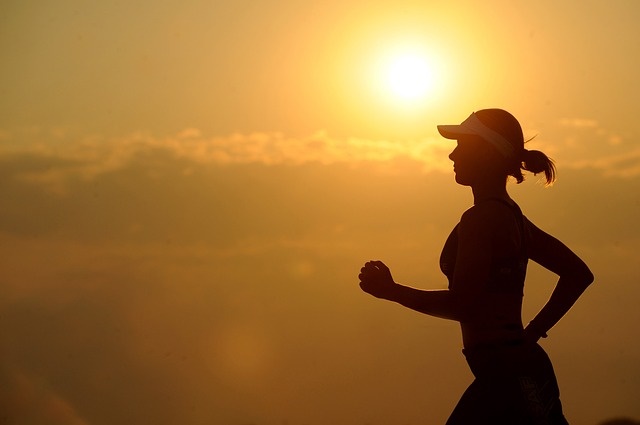 Now, let's take a look at the 2 most popular shoe brands that offer great diabetic shoe styles:
Orthofeet
Staying fit with diabetes can be an uphill battle, but it's one of the best ways of controlling your symptoms and keeping your physical and mental health. Walking is a low-impact activity that is ideal for diabetics, and Orthofeet has a specific shoe style called Verve which was proven to be the best diabetic walking shoe.
This Verve walking shoe adds spring to your step with an air cushioning system that cradles your feet to reduce pain from swelling, bad circulation, and stiffness. The non-binding upper and seam-free interior lining limits chafing and gives your feet more than enough room to breathe, and the premium orthotic insole adapts to your foot with each step for a more secure-yet-soft feel.
New Balance
New Balance also has a particular shoe style (WW411v2) that is most appropriate for women with Diabetes.
This shoe style has a narrower heel, a high instep, and a deep toe box for maximum support without a cramped fit. It also has a specialty midsole cushioning and a soft fabric lining all keep diabetic feet comfortable and shielded from injuries that may be caused by bumps or trips.
I only review shoe styles that I have fitted before since that is the only way for me to tell how well-made the shoes are, the amount of support that they provide, and how they fit. Disclosure: Keep in mind that we may receive commissions when you click our links and make purchases.
The Best Shoes for Diabetic Women ⭐⭐⭐⭐⭐
Below you can find a selection of the best shoes for diabetic women. Remember that these shoes are available in different widths so choose your correct shoe width.
Fits Medium -Wide – Extra Wide

Fits Medium -Wide – Extra Wide

Fits Medium -Wide – Extra Wide

Fits Medium -Wide – Extra Wide

Fits Medium -Wide – Extra Wide

Fits Medium -Wide – Extra Wide

Keep in consideration that shoes can run short, long, narrow, or wide, and depending on how they run you will need to adjust the size that you get for yourself.
You always want to wear half a size longer then the size that you measure in the shoe measuring scale to prevent your toes from rubbing against the side or the front of the shoes.
However…
If you measure a foot size 7 and the shoes fit "short", then you will need to choose the shoe size 8 to allow enough wiggle room (a whole size longer instead of half a size longer). On the other hand, if the shoes fit "long" then you will need to pick the same shoe size instead of going half a size longer (since the shoes already fit long).
To prevent your toes from rubbing against the front or side part of the shoes, I highly recommend that you order these shoes half a size larger than the size that your feet measure. This translates to 0.3 inches or 0.6 centimeters of space between your longest toe and the end of the shoes.
The Best Socks for Diabetic Women – Seamless and Breathable!
Socks play a key role in keeping your feet healthy since they act as a barrier between your feet and the shoes. They also prevent the buildup of bacteria inside the shoes.
The socks I will describe below will provide you with the following features:
✅ Breathable Materials: The socks can breathe and discharge the sweat perfectly. They are made from Natural Bamboo Fiber which provides excellent air circulation, absorbs the moisture away from your feet and reduces the risk of fungal infections.
✅ Non-Binding Top: This feature will reduce the risk of infection, foot pressure and blistering. This feature will also allow for better circulation.
✅ Seamless Toe: These socks are 100% seamless toe which eliminates bulky toe seam, reduces the risk of infection, foot pressure, and blistering.
Below you can find a selection of the best socks for diabetic women.
Diabetic Socks

Diabetic Socks

Diabetic Socks

On a different note, if you have a child and you are looking to provide them with a pair of good supportive shoes, you can go to a page I created on fitting children's shoes, where you can find all information related to shoe fittings and more. Kindly click on the link below.
Fitting Children's Shoes – The Best Place to Find Shoes that Fit fot Any Foot Problem
Now that you know which are the best shoes and socks for diabetic women, you are ready to make the most informed decision.
Certainly, do not hesitate to contact me via e-mail or in the comments section with further questions that I will most likely be able to answer.  I will continue to post informative articles penned by me that address important topics such as this one.