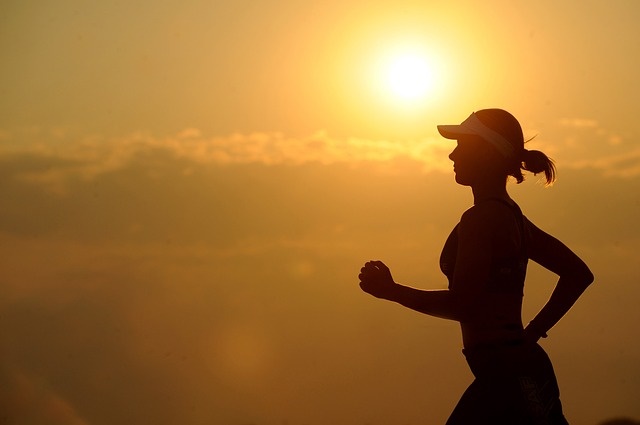 Are you finding it hard to get a pair of good cross-training shoes? Are you overwhelmed and don't know where to start? Let me begin by telling you that cross-training is a valuable and often neglected component of endurance training.
Cross-training involves several different forms of exercise and it's a more demanding type of training. It involves doing more strength training such as sit-ups, planks, and other core exercises.
In addition, cross-training also includes exercises like lunges and squats to work your leg muscles. However, you will also work your legs by climbing stairs, sprinting, and doing some of the other aerobic components of cross-training.
For many women, cross-training is more appealing than doing other milder types of exercise. Especially since running the same miles for months becomes monotonous for our legs.
Did you know that our muscles adapt to the exercise, become more used to managing stress, and don't get pushed beyond the limit they've already reached? So, when you add cross-training to your running or walking routine, you are targeting unused muscle groups more directly to work already used muscles.
With no doubt, cross-training is a way to build strength while the major muscles we've overused are rebuilding.
Now, if you are already doing cross-training or are planning to swap your current routine for a more demanding exercise, circuit, or bootcamp-style workout class, you need to get yourself a pair of training shoes designed specifically for these training demands.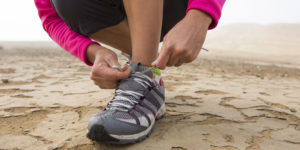 Keep in mind that cross-training involves instant acceleration and deceleration, sudden stops, lateral movements, and jumping ability. For this reason and many more, your cross-training shoes need to give you targeted support, cushioning, shock absorption, agility flexibility, and grippy outsoles for confidence and stability.
Shoes that are specifically made for cross-training are purposely engineered to provide you with the right amount of support, cushioning, and motion control that you need, while preventing you from developing foot and leg injuries. Certainly, there are training shoes for women that provide more support than others, and it is important for you to know which ones they are.
You can take advice from me since I am an expert when it comes to fitting women's shoes as I have been working for a specialized shoe store for the last 10 years. Moreover, I have been helping women find the correct type of shoes and orthotics to reduce or fully eliminate the foot and leg pain that they were having.
We specialize in women with foot and leg problems, but we provide regular shoe fitting as well as shoes for sports and cross-training.
The cross-training shoe styles that I will describe will fit a woman with wide feet and a high instep since the shoes are available in wide widths.
Before I show you a selection of the best cross-training shoes for women, let's first make sure you know your exact foot size and the features that these shoes have to offer.
Are You 100% Sure You Know Your Exact Foot Size? – Let's Find Out!
Bear in mind that to get all the benefits and features that a good training shoe provides, you must wear them in the correct shoe size. Most women are training with shoes that are either too short or too narrow for their feet.
It's important to know your exact foot size, especially if you are going to be buying your shoes online.
Start by reading an article that describes the simplest, yet most effective way to figure out your foot size from home. Please click on the link below:
How To Measure Your Foot Size – The Most Simple And Effective Way!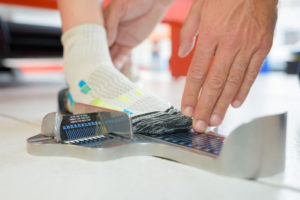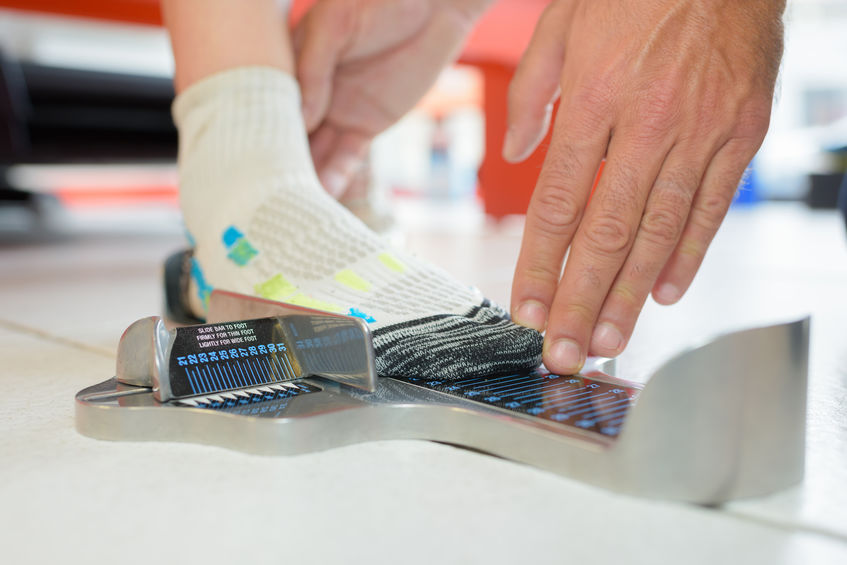 Shoes that are too short will cramp your toes together and make them rub against one another. On the other hand, shoes that are too long will allow for too much movement inside the shoes and that constant friction between your feet and the shoes will lead to blisters, calluses, and corns.
Cross-training Shoes for Women – Features Checklist
If you want to keep your feet and legs healthy while doing cross-training, then your shoes must be appropriately equipped with the following features:
✅ Shock Absorption: This feature is especially important since it is key that your cross-training shoes can attenuate the impact your body receives every time your feet come in contact with the ground.
✅ Firm Heel Counter: This is the part of the shoe that provides ankle support and minimizes the impact that your feet take every time they come in contact with the ground.
✅ Lightweight and Flexible: These features will prevent your feet from feeling tired when wearing them for longer periods of time.
 ✅ Good Traction: This will prevent you from slipping and falling, especially when training in the rain or wet surfaces.
 ✅ Breathable: The shoes must be breathable to prevent the buildup of bacteria inside the shoe.
Bear in mind that getting a good pair of cross-training shoes for you is not the only thing that will keep your feet and legs healthy, you must also make sure that you are wearing the correct shoe size. I am always emphasizing to women how it doesn't matter how supportive the shoes are, if they are not the right shoe size, you won't benefit from any of the features the shoe provides.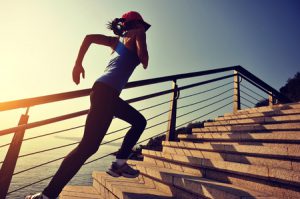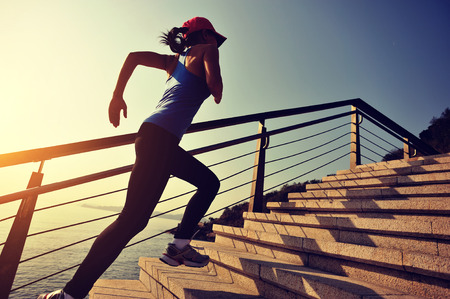 The cross-training shoe styles that I will describe shortly are going to be available in wide widths, so please the shoe width accordingly.
Now that you know how to figure out your exact foot size from home and what features your cross training shoes must provide, you are ready to take a look at the best cross-training shoes for women.
I only review shoes that I have fitted before since that is the only way for me to tell how well-made the shoes are, the amount of support that they provide, and how they fit. Disclosure: Keep in mind that we may receive commissions when you click our links and make purchases.
The Best Cross-training Shoes for Women ⭐⭐⭐⭐⭐
Below you can find a selection of the best cross-training shoes for women:
Medium – Wide

Medium – Wide

Medium – Wide

Keep in consideration that shoes can run short, long, narrow, or wide, and depending on how they run you will need to adjust the size that you get for yourself.
You always want to wear half a size longer of the size that you measure in the shoe measuring scale to prevent your toes from rubbing against the side or the front of your cross-training shoes.
However…
If you measure a foot size 6 and the shoes fit "short", then you will need to choose the shoe size 7 to allow enough wiggle room (a whole size longer instead of half a size longer). On the other hand, if the shoes fit "long" then you will need to pick the same shoe size instead of going half a size longer (since the shoes already fit long).
To prevent your toes from rubbing against the front or side part of the shoes, I highly recommend that you order these shoes half a size larger than the size that your feet measure. This translates to 0.3 inches or 0.6 centimeters of space between your longest toe and the end of the shoes.
Don't Forget the Socks – Breathable, Seamless, and Comfortable!
Socks play a huge role in keeping your feet healthy, since they act as a barrier between your feet and the shoes, and help cushion and protect your feet against infections, blisters, and calluses.
Did you know that getting the correct sock size has the same importance as getting the correct shoe size?
Moreover, if you wear socks that are too small they will constrict toe movement and squeeze the toes together, making them overlap each other which can lead to blisters and corns. On the other side, when socks are too big, they tend to fold behind your feet causing discomfort.
The socks I describe below all provide targeted cushion to specific areas of the foot to reduce the pressure and stress on your feet. Below you can find a selection of some of the better-made, breathable, seamless, and comfortable women's socks:
Athletic Socks

Athletic Socks

Athletic Socks

These types of socks will provide you with extra cushion and allow your feet to breathe, preventing the formation and buildup of bacteria inside your shoes.
Now that you know which are the best cross training shoes and socks for women you are ready to make the most informed decision.
On a different note, if you have children and you are looking to provide them with a pair of good supportive shoes, you can go to a page I created on fitting children's shoes, where you can find all information related to shoe fittings and more. Kindly click on the link below.
Have you tried the cross-training shoes that I recommend in this article? Have you found another shoe style that has worked well and that you would like to recommend? Please share your thoughts and experiences below so other women can benefit from your experiences.