Editor's Note: This post has been completely revamped and updated for accuracy on May 2022 and reflects up-to-date information on the best way to lace shoes for wide feet.
Women who have wide feet can benefit from lacing their shoes in a specific way. My coworker who has over 30 years of shoe fitting experience taught me the best way to lace shoes for wide feet.
The shoe lacing technique I am about to show you help relieve the pressure from the widest area of your feet (where your small toe is).
Some women feel like their shoes are pinching their toes or putting too much pressure on the top part of their feet (instep), even after choosing their shoes in wide ("W", "EE") or extra wide ("XW"."EEE") widths.
The shoe lacing technique I recommend for women with wide feet can be done by following 3 easy and simple steps.
Best Way to Lace Shoes for Wide Feet
Step 1: Begin by lacing your shoes normally with a criss cross: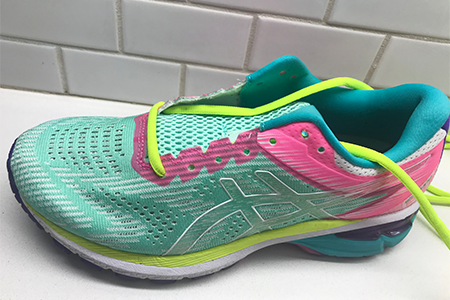 Step 2: Skip the following eyelet on both sides of the shoes: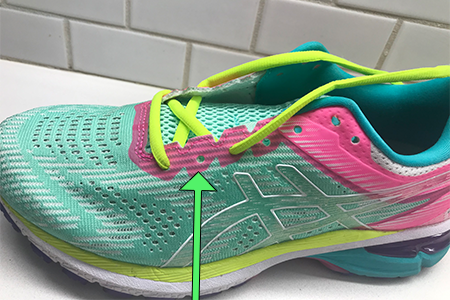 Step 3: Continue lacing your shoes normally:
You will notice an immediate difference as this shoe lacing technique helps relieve pressure points from the widest area of the foot.
If you are unsure about your exact foot size or foot shape —wide or extra wide— and whether you have a high instep or not, there is a different article I wrote where I help women determine their exact foot size and shape:
How to Measure Your Foot Shoe Size – The Most Simple and Effective Way!
Let me know how this shoe lacing technique works for you in the comment section below.