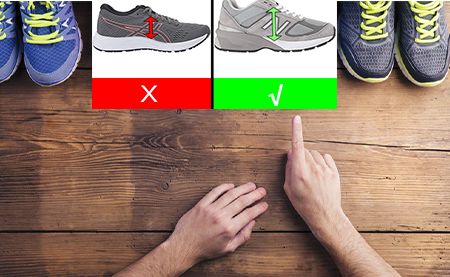 Have you been looking for a pair of  deep shoes to accommodate the shape of your wide feet or to be able to fit an orthotic inside the shoes? Do you have any particular foot condition that requires you to wear deeper shoes?
Wearing deeper shoes will make a huge difference in the comfort and overall fit of the shoes. Shoes that come with extra depth are great for the 3 following reasons:
If you need an orthotic to be fitted inside the shoes.
If you have a high instep.
If you developed a foot condition such as hammer toes, blisters, or corns.
I have been working for a specialized shoe store for the last 10 years, and we specialize in fitting shoes and orthotics for women with foot and leg problems, but we provide regular shoe fittings as well. I am familiar with which are the best shoe brands for women, and the best shoe styles among those brands. I have personally fitted numerous shoes for women with different foot issues, sizes and widths.
Over the years I became familiar with the best deep depth shoes for women.
Like I mentioned before, there may be several reasons why you are looking for deep shoes and the most common ones involve having a high instep or needing to fit an orthotic or braces inside the shoes.
Having a high instep always makes it a little bit harder to find shoes that fit. Women with high insteps always have trouble fitting their feet inside the shoes, and sometimes the heels don't sit all the way inside the shoe properly. The image below shows where the instep of the foot is located: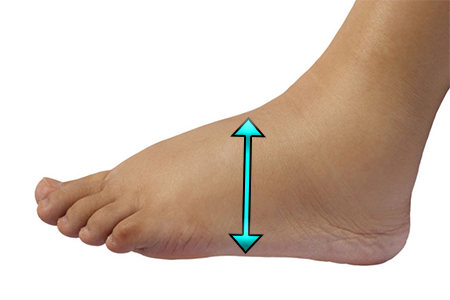 In addition, the other issue that women with high insteps face is that the top part of their feet tends to rub against the top of the shoes, and the same happens to their toes. This can create several foot issues to your toes, since they might rub against the top of the shoes and lead to the formation of blisters.
On the other hand, if you need deep shoes to fit an orthotic then you should know that orthotics and shoes work hand to hand. So, if you fit a pair of supportive orthotics in the wrong pair of shoes, you won't get any of the benefits that the orthotics have to offer.
I have found orthotics to be extremely effective in improving a women's posture, since they provide biomechanical balance by redistributing body weight and helping women walk and run straighter. However, to get the full benefits that the orthotics have to offer, you must fit them in the correct pair of shoes.
One of the most common complaints I hear when women try a pair of orthotics is how they feel like their feet are coming out of the shoe every time they take a step. This makes sense because when we fit an orthotic inside a shoe, the orthotic is eventually raising your feet, giving you the impression that your feet are coming out of the shoe.
So, in our efforts of preventing this from happening, we must find a pair of shoes that provide extra depth, since that will guarantee that the orthotic will fit deep down inside the shoe, and it won't raise your feet up.
I will show you a selection of the best deep depth shoes for women shortly, but I first want to make sure that you know your exact foot size, especially if you tend to buy your shoes online.
Start by reading an article I wrote where I describe the simplest, yet most effective way to figure out your foot size from home:
How To Measure Your Foot Shoe Size – The Most Simple And Effective Way!
Deep Shoes Compared to Shallow Shoes – Notice the Difference!
It is important that before you buy your shoes, you are completely sure what your foot size and width is. However, it is equally important to note the difference between a deep and a shallow shoe.
Allow me to show you an example of how an orthotic fits inside a pair of deep shoes compared to a pair of shallow shoes (do note that both shoes are the same size).
Below is a picture of an orthotic fitted in a pair of New Balance shoes (grey and pink) and Asics (all black). Do you notice how deep the orthotic is fitting inside the New Balance shoe compared to the Asics shoe style?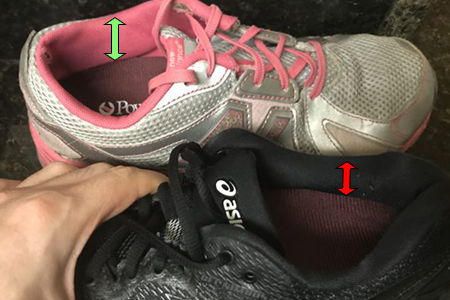 You will notice the difference more clearly in this second image.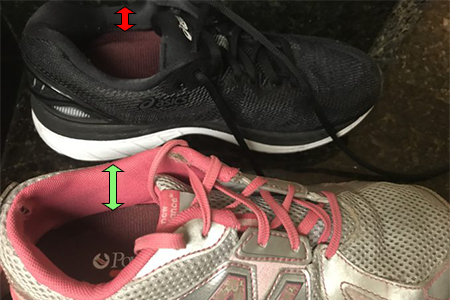 Can you tell the difference? The orthotic is sitting deeply inside the New Balance shoe while in the Asics shoe style the orthotic is fitting further up.
Deep Shoes – Other Related Features
The shoes I will describe below are all deep, but there are other important features that the shoes will provide in addition to being deep:
☑️ Substantial and Supportive Outsole: This will help reduce the impact that your feet and legs take every time they become in contact with the ground. This feature will also hold the orthotic in place.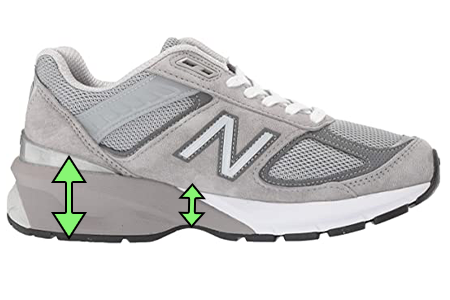 ☑️ Firm Heel Counter: This will help strengthen and straighten the ankles. If the shoe that you wear has a heel counter that is too flimsy, you won't get any of the benefits that the shoe has to offer. Do you know what the heel counter of the shoe is? Simply, it is the back part of the shoe that offers ankle support.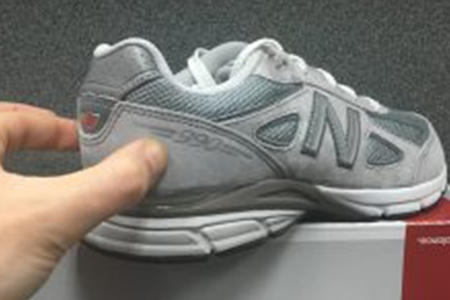 ☑️ Removable Insoles: This will allow you to take the original insole out when you are fitting the orthotic inside the shoe.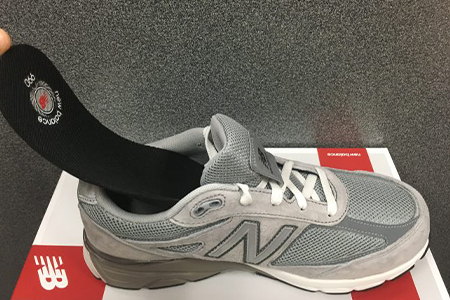 Did you know that the shoe company New Balance and Orthofeet make the deepest shoes for women? I fit a lot of their shoe styles since they tend to fit the best for women who need orthotics or have wide or extra wide feet.
The Best Deep Depth Shoes for Women  ⭐⭐⭐⭐⭐
I believe now you are ready to take a look at the selection of the best deep depth shoes for women. These shoes are available in different widths such as narrow (N), medium (M), wide (W), and extra wide (XW) widths. Disclosure: Keep in mind that we may receive commissions when you click our links and make purchases.
Fits Narrow, Medium, Wide and Extra Wide Feet

Fits Medium, Wide, and Extra Wide Feet

Fits Medium, Wide, and Extra Wide Feet

Fits Medium, Wide, and Extra Wide Feet

Fits Medium, Wide, and Extra Wide Feet

Fits Medium, Wide, and Extra Wide Feet

What Shoe Size Should You Order?
To prevent your toes from rubbing against the front or side part of the shoes, I highly recommend that you order the shoes a whole size larger than the size that your feet measure. This translates to 3/8 of an inch or 1 centimeter of space between your longest toe and the end of the shoes.
In addition, do you have a child that needs a pair of deep shoes? I wrote two articles below that will show you a selection of the best deep shoes for kids.. Just click on the links below.
Deep Shoes For Kids With High Insteps – How To Make Sure Your Kids' Feet Are Fitting Properly Inside The Shoes
Deep Shoes For Orthotics – The Best Kids' Shoes For Orthotics
Have you already tried the New Balance shoe styles that I recommend in this article? Is there another shoe style that you can recommend? Please share your thoughts below so other women can benefit from your experiences.