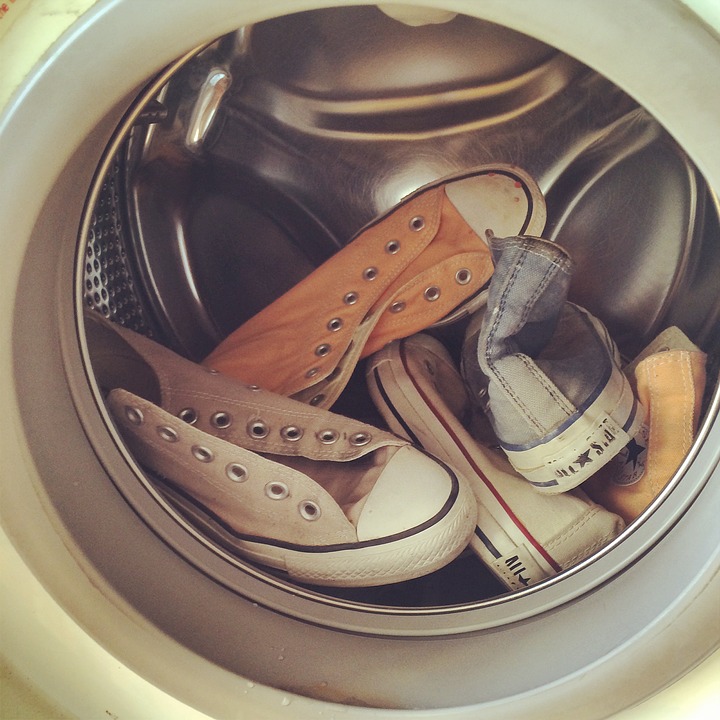 Editor's Note: This post has been completely revamped and updated for accuracy on May 2022 and reflects an up-to-date selection of machine washable shoes for women.
Are you looking for a pair of machine washable shoes? Do you suffer from sweaty and smelly feet or you just like to throw your shoes in the washing machine after running o exercising? No worries! I will help you find machine washable shoes that will make things easier for you!
Machine washable shoes are great for women who are experiencing sweaty feet or for women who like to throw their shoes in the washing machine after exercising or running.
Why are machine washable shoes important?
When your feet sweat excessively, they allow bacteria to thrive in your shoes and the only way to get rid of these bacteria is by washing the shoes thoroughly.
There was a recent study that showed some of the bacteria found on the shoes and it included different types of bacteria that could cause:
Intestinal and urinary tract infections, meningitis and diarrheal disease.
Pneumonia.
Infections in the respiratory tract and wounds.
Pretty scary huh?
This is the reason why I am always emphasizing to women to get machine washable shoes, and if you happen to have children, I recommend that you get them shoes machine washable shoes as well. In fact, I created an article where I describe the best machine washable shoes for children and you can find it here:
Washable Shoes For Kids – The Best Shoes To Stop Smelly And Sweaty Feet!
I have been working for a specialized shoe store for the last 10 years. We specialize in women with foot and leg problems, but we provide regular shoe fittings as well. I have fitted several different types shoes and socks, and I am familiar with which shoe brands and styles are better than others, and the different features that they offer.
If you are more prone to getting sweaty feet, wearing shoes and socks that constantly sweat and are wet all day can create all sorts of foot problems such as blisters, calluses, and corns, just to name a few!
You're also more likely to have sweaty feet if you're on your feet all day, wear shoes that are too tight, are under a lot of stress, or have a medical condition called hyperhidrosis, which makes you sweat more than usual. Additionally, feet often become smelly if sweat soaks into your shoes and they don't dry before you wear them again.
The good news is that sweaty and smelly feet are usually easy to treat by keeping your feet clean and dry, and changing your shoes regularly. Washing your shoes regularly will definitely help deal with this as well.
In this post, I will describe the best machine washable shoes for women that will help you deal with your sweaty feet and prevent bacteria from building up inside your shoes.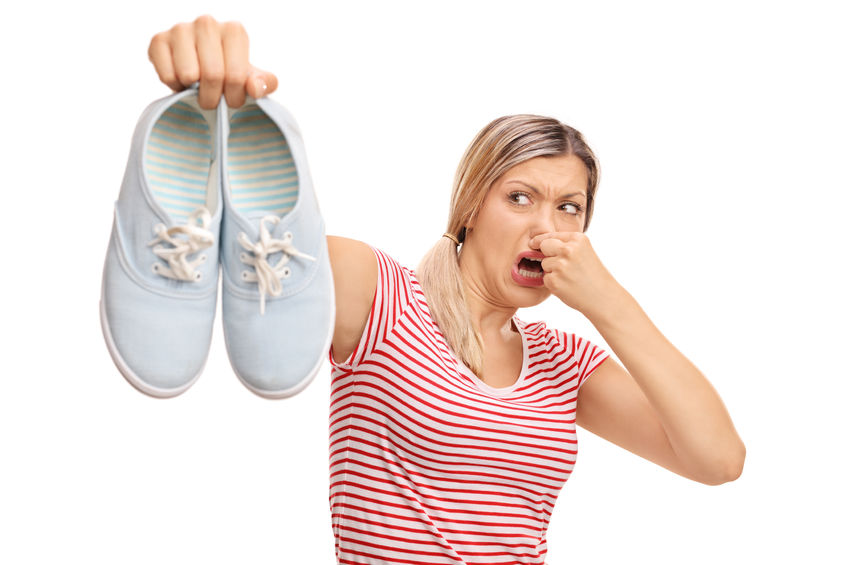 Are you Dealing with Sweaty Feet? – You are Not Alone!
Many women think that their own feet are the most sweaty and smelliest, but I can tell you that is normal for some feet to sweat and smell more than others! Every woman has a unique body and is a different case. Also, take into account that some women are involved in more active routines.
Keep in mind that the type of shoes and socks that you wear every day have a tremendous impact on how much your feet sweat. Moreover, the best two features that we can find in a shoe for a woman who has smelly, sweaty feet, is for the shoe to be breathable and machine washable!
You don't have to give up on those beloved muddy running shoes or white tennis shoes. Turns out, your washing machine can clean much more household items than you realize!
In general, shoes can be expensive and since they tend to live close to the ground, it makes them prime targets for dirt. Certain shoe styles can be thrown in the washing machine, but you must choose them carefully since if you throw a pair of shoes in the washing machine that is not machine washable, you might end up ruining your shoes.
Prevent your Shoes from Developing Bacteria – Take Early Action!
As I mentioned earlier, sweaty feet foster the growth of bacteria.
When you have excessively sweaty feet, you must take action before all the sweat starts causing foot problems. Start by checking the shoes you are currently wearing and look to see if the shoes are breathable enough. For example, take a look at the picture below, do you notice how the shoe has plenty of breathing holes for the feet to properly breathe?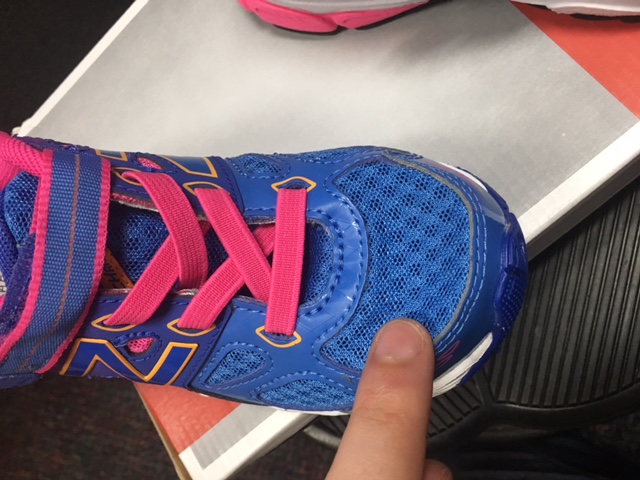 Now, take a look at the simple steps below which will make a huge difference in keeping your feet healthy and bacteria free:
Wear breathable shoes
Wash your shoes once every two weeks
Dry your feet thoroughly after they have been wet, especially between your toes
Change your socks at least once a day
Keep your toenails short and clean. Nails can become soggy when damp, which provides an ideal home for bacteria
Avoid wearing the same pair of shoes 2 days in a row so they have at least 24 hours to dry out
The great thing about shoes being machine washable is that you can just toss them in the washing machine, and the shoes won't shrink! You will kill any bacteria and the shoes will smell fresh!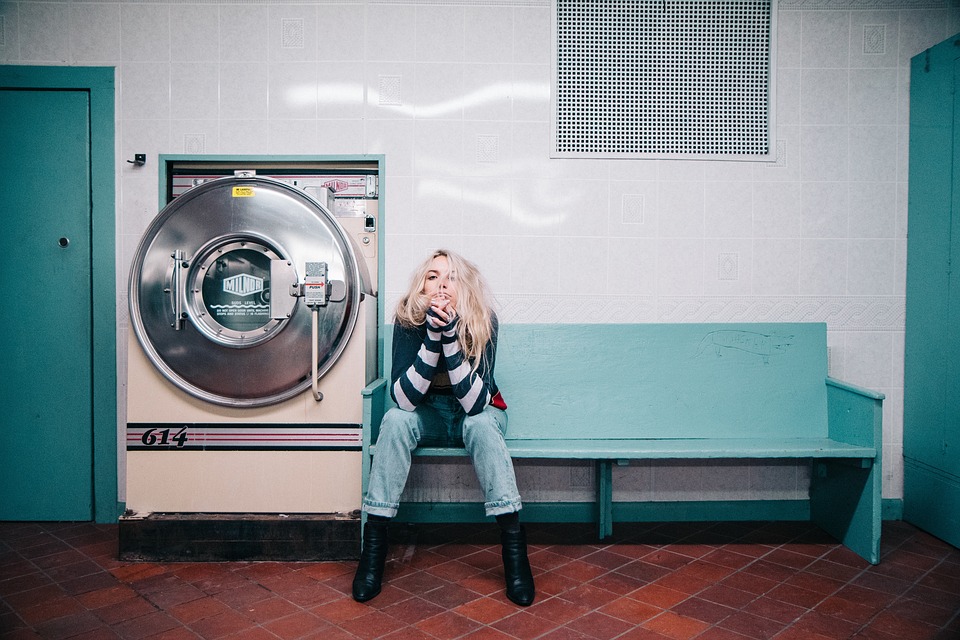 How to Machine Wash your Shoes – Keep them Nice and Clean!
The following are tips and tricks that will be extremely handy when looking to wash your shoes:
Keep in mind that washing machine cycles are differentiated mostly based on speed.
First, always select the gentle cycle. This will make your shoes go through a slower speed in both the wash and spin cycles. It will reduce the amount of friction your shoes experience which is a great thing because the less the shoes get banged around, the less stress will be placed on them. If water temperature is a separate setting on your machine, choose cold.
Second, protect your shoes from getting too banged up in the washing machine. You can fill the rest of the load with something like towels, blankets, or sweatshirts. Just be aware when selecting those items that they're going into the machine along with really dirty shoes, so maybe don't wash your brand-new white towels with your grimy tennis shoes.
Providing a buffer for your shoes will also prevent excessive noise to come from the washing machine.
Third, DON'T use a ton of detergent. Using more detergent feels like it should make something cleaner! But that's totally not true, because overusing detergent will leave soap residue behind, and that can make the shoes stiff and even lead to staining. So, use a regular dose of detergent and keep yourself from adding more.
In terms of what type of detergent to use, your regular detergent will work just fine, there is no need to go out and buy any specialty products.
Machine washable shoes usually come with removable insoles! This is an awesome feature that allows us to clean the shoes thoroughly. If you need to fit an orthotic inside the shoe, you can easily remove the inner sole of the shoe and insert the orthotics. Remember that orthotics take a lot of room inside the shoe, which is why you might feel uncomfortable if you don't remove the inner sole when fitting an orthotic inside the shoe.
Best Machine Washable Shoes for Women⭐⭐⭐⭐⭐
Below you can find a selection of the best machine washable shoes for women that also come with removable insoles. Disclosure: Keep in mind that we may receive commissions when you click our links and make purchases.
Fits medium and wide feet
Features a footbed that can be removed to accommodate custom orthotics
Specially designed outsole provides high grip and traction
Washable – Specifically designed for machine washing
Order this shoe a half size larger than your foot size
---
Fits narrow, medium, and wide feet
Machine washable, full-grain leather uppers with detailed stitching and a round toe
Soft and breathable Nylex fabric linings
Removable foam cushioned footbed
Order this shoe a half size larger than your foot size
Fits medium, wide, and extra wide feet
Machine washable leather with Nylex lining and padded collar and tongue
Lightweight EVA midsole with slip resistant rubber outsole
Order this shoe a half size larger than your foot size
---
Available in narrow, medium, wide, and extra wide widths
Breathable open cell PU with added heel cushion moves moisture from foot for a cooler, healthier footbed
Open and airy precision knit mesh with stretch collar and fabric heel tab
Order this shoe a half size larger than your foot size
What Shoe Size Should You Order?
Take a look at the description below each shoe to find out what shoe size you should order.
In summary, machine washable shoes will considerably reduce or fully eliminate your stinky, smelly feet!
Are You Having a Hard Time Finding Shoes for Your Foot Shape?
You can ask your questions in the comment section below or contact me via email:
comfortablewomenshoes@gmail.com
Do you own a pair of machine washable shoes? Is there any tip you can share with us on machine washable shoes? Is there any particular style that is your favorite? Please share your thoughts and experiences below so we can all benefit from them!