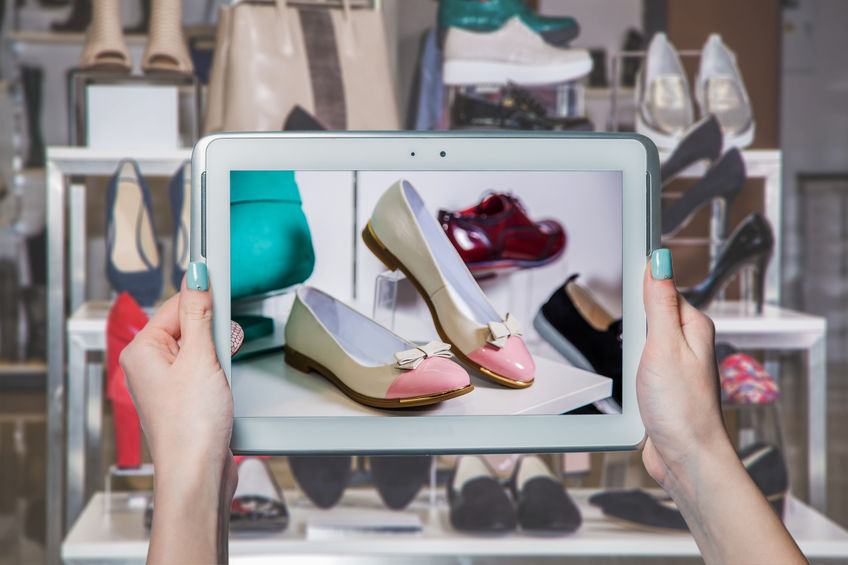 Editor's Note: This post has been completely revamped and updated for accuracy on May 2022 and reflects an up-to-date selection of the best Aerosoles women's shoes and boots.
Have you ever heard of the Aerosoles shoe brand? Did you know that this is one of the most popular shoe brands among women because of the quality and the amount of support the shoes provide?  I highly recommend these shoes as they look and feel great, and they are also affordable!
I think that this is one of the few shoe companies that has accomplished manufacturing shoes that are stylish and comfortable at the same time.
They provide a comprehensive product portfolio with leading fashion designs and versatility as well as high-end technology and comfort.
Just so you know, Aerosoles don't make everyday running shoes. I will only describe their casual and fancy shoes, and their casual, fancy, and winter boots.
To give you some background, Aerosoles was created in 1987 and ever since they have been designing, creating and selling high quality shoes.
These versatile shoes are available from a casual to a dressy look. There is a wide variety of styles designed with a modern approach to improve the way you live, work, and play. Moreover, you can find office shoes, dress shoes, boots, sandals or the perfect shoes for a casual attire.
I have been working for a specialized shoe store for the last 10 years. We specialize in women with foot and leg problems, but we provide regular shoe fittings as well. Additionally, I have fitted several women's shoes styles and shoe brands, and Aerosoles is one of the most popular shoe brands for women (even though you might not have heard about it before).
When I hear the shoe brand Aerosole come up I immediately think of: COMFORT!
You might be asking yourself what is all this hype about Aerosoles shoes?
Most of their shoe styles are constructed with "Heel Rest technology" that distributes body weight towards your heel, so the ball of your foot bears less of the burden. This is a great feature especially if you are looking for a pair of dress shoes.
Keep in mind that wearing the wrong type of shoes can lead to several foot issues such as blisters, calluses, and corns, as well as foot and leg pain. Most women are walking around with shoes that don't fit, and they don't even know it!
This shoe company is committed to bringing its customers the ideal combination of performance and fashion. They believe that fashion and function aren't mutually exclusive, and there shouldn't be fair to choose between one or the other.
Women love how stylish, comfortable, supportive, and affordable these shoe styles are.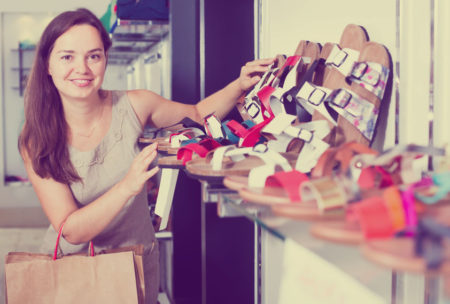 In this post, I will describe the best Aerosoles shoes for women and I will also make some recommendations for you, to HELP YOU find the best match for your feet!
This brand is also popularly known for its distinguished uniqueness, quality, comfort, and fashion at affordable prices.
Please keep in mind that if you don't get the correct shoe size, then it doesn't matter how many features a particular shoe style has to offer. That is the reason why I decided to create an article where I describe the simplest, yet most effective way to figure out your foot size from home and you can find that article here:
How To Measure Your Foot Shoe Size – The Most Simple and Effective Way!
I will recommend that you start by reading that article since you can't possibly get the correct shoe size if you don't know what your foot size is.
Before I provide you a selection of the best Aerosoles shoes for women, let's take a look at what features they will provide to your feet!
Aerosoles Shoes – The Amazing Features!
The Aerosoles shoes are believed to be unique because of the features they provide, please take a look at the features below:
Diamond pattern soles: These soles absorb the impact that your feet and legs take every time they come in contact with the ground.
Heel support: This feature minimizes the impact on your heels every time you are walking or running.
Memory foam footbeds: These cushy memory foam footbeds provide incomparable softness and comfort.
Removable footbeds: These footbeds are easy to remove in case you need to place an orthotic inside these shoes.
Lightweight: These shoes are extremely lightweight and flexible, you will notice an immediate difference as soon as you try them on!
Leather: The Aerosoles shoe styles I recommend in this article are all made of leather.
Available in different widths. This guarantees that the shoes will fit the shape of your feet no matter how narrow or wide they are.
Wearing Aerosoles Shoes as Everyday Shoes? – Get Absolute Comfort!
It all depends on the style you choose for yourself to wear! Some shoes may not be so appropriate for everyday wear. I don't recommend wearing any of the Aerosole shoe styles as your everyday shoes. You can wear them for 8 hours a day, but then I recommend that you switch to a pair of good supportive sneakers.
I am a firm believer that women should wear good supportive sneakers as often as possible, that way they can provide their feet and legs with the support they need, and avoid foot, knee, and back pain in the future.
Fortunately, I have fitted several styles of this brand before and I will be able to show you a selection and help you find the best ones for you!
The company has come a long way with ongoing efforts to make better shoes that can be worn as everyday shoes. They are creating more substantial, supportive, and flexible shoes. However, I still believe that women should wear sneakers for most of the day.
Now that you know how to figure out your foot size from home and the features that Aerosoles shoes provide, let's take a look at a selection of the best Aerosoles shoes for women. Disclosure: Keep in mind that we may receive commissions when you click our links and make purchases.
This first selection describes the best Aerosoles boots for women:
This second selection describes the best Aerosoles dress shoes for women:
Are you Dealing with Foot Pain? – Let's Find a Solution!
 Given the features that Aerosoles shoes provide they should be able to help with a mild case of foot pain such as Plantar Fasciitis. Of course, it all varies from case to case, but I have seen various cases where these shoes have helped with Plantar Fasciitis, so it is worth trying!
If you have never experienced this condition, please keep in mind that it most likely feels like a stabbing pain in your feet.
What I recommend for women who are experiencing constant foot or heel pain is to wear a pair of good supportive sneakers until the pain is reduced or fully eliminated.
A pair of good, supportive shoes will cushion and protect your feet, allowing you to walk and run straighter, and reduce or fully eliminate the pain you were experiencing.
There is an article I wrote where I describe the best women's shoes for foot pain and you can find it here:
The Most Comfortable Women's Shoes – Keep Your Feet Healthy!
With all this in mind, you should always make sure that the shoes are fitting properly. You should always get the right size, and have the shoe adjust to your feet, not all the way around!
To sum up, Aerosoles shoes provide more than just good looks. Every shoe made is packed with core comfort technology, amazing features that guarantee comfort. With their diamond-patterned soles that will make you feel like you're walking on air, to the cushy memory footbed.
I encourage you to try a pair of Aerosoles shoes because they are fashionable and provide true comfort!
Are You Having a Hard Time Finding Shoes for Your Foot Shape?
You can ask your questions in the comment section below or contact me via email:
comfortablewomenshoes@gmail.com
Do you own a pair of Aerosoles shoes? Is there any particular style that has worked for you? Please share your experiences in the comments section below, so we can all benefit from them!