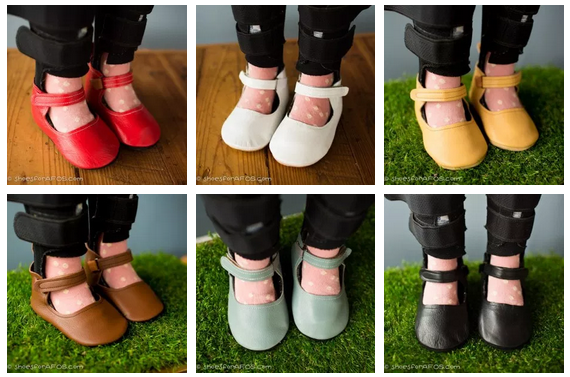 Have you been looking for a good pair of Mary Jane shoes for you to wear with an ankle-foot orthoses (AFO)? Do you feel like most Mary Jane shoes that you try on can't actually fit your AFO and feel either too tight or too loose?
An AFO is a brace (usually made of plastic) worn on the lower leg and foot to support the ankle, hold the foot and ankle in the correct position and correct foot-drop or other biomechanical problems with the foot. AFOs can be used to support weak limbs, or to position a limb with contracted muscles into a more normal position.
AFO braces can take a lot of space inside the shoes, but there are certain Mary Jane styles that have proven to be able to accommodate them better.
In addition, they will help correct your overall posture or other biomechanical problems with the foot by holding the foot and ankle in the correct position.
In order to fit an AFO in your shoes, you need a shoe that has a wider opening to easily slide the foot in with the AFO. In addition, the shoes need to provide two other features which are extra depth and a wider toe-box. I will expand on these 3 features shortly.
Most shoe companies don't make Mary Jane shoes for women who wear AFOs. Very often, many women can't find a single pair of stylish Mary Janes that can also be able to accommodate the shape of the AFOs.
I have been contacted by several frustrated women who want to know if there is a stylish shoe option that they can wear with their AFOs. Most off-the-shelf Mary Jane shoes are simply not designed for women who wear AFOs, but there is a small selection that will fit your AFO brace.
I am an expert when it comes to fitting women's shoes since I have been working for a specialized shoe store for the last 10 years. Moreover, I have been helping women find the correct type of shoes and orthotics to reduce or fully eliminate the foot and leg pain that they were having. We specialize in women with foot and leg problems, but we provide regular shoe fittings as well.
The Mary Jane shoe styles that I will describe shortly will accommodate virtually any AFO. I know how frustrating it can be to not be able to wear the shoes you like.
Before I show you a selection of the best Mary Jane shoes for women who wear AFOs, I want to first describe the 3 key features that a shoe must provide in order to be able to accommodate the extra space than an AFO takes.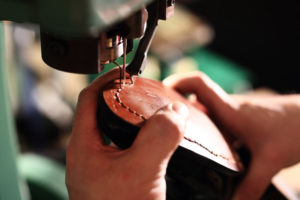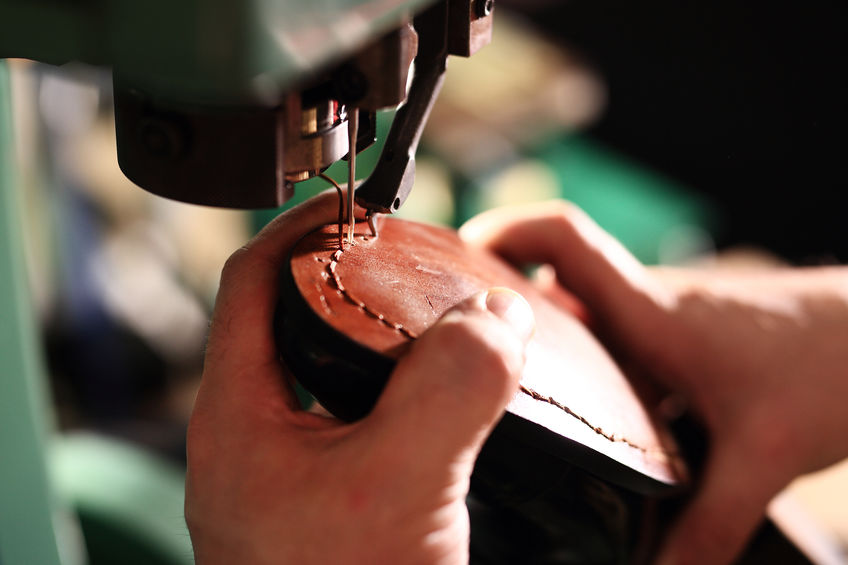 Benefits of Wearing AFOs— Keep Your Feet and Legs Healthy!
On a more positive note, let's take a look on the main benefits of wearing an AFO:
Help control the position and motion of the ankle.
Reduction of plantar pressure.
Improve your posture by helping you walk and run straighter.
Prevent you from toe walking.
Minimize the impact on your feet and legs when you are doing high impact activities.
Reduce muscle strain and fatigue.
Features for Shoes with AFOs – 3 Key Features!
There are 3 key features that your Mary Jane shoes must have in order to accommodate the AFOs:
✅ Wider Opening: This feature will prevent you from shoving your foot in the shoes every time you have to put your shoes on. It can be very frustrating and time-consuming to struggle every time you have to put your shoes on.
✅ Round Toe-Box: This feature will prevent the AFO from poking a hole in the front of the shoes. I have seen how AFOs can poke a hole in the front part of the shoe if the shoes are not wide enough at the front.
✅ Depth: This feature will allow the AFO to fit deeply inside the shoes and prevent the top part of your feet from rubbing against the top part of the shoes. Shoes that provide extra depth are important to prevent you from getting blisters and other foot issues.
Bear in mind that it doesn't matter how many features a particular Mary Jane shoe style provides, if it's not fitted properly (with sufficient room to fit the AFOs), you will not get any of the benefits that the shoes or the AFO has to offer. What's even worse, you can end up creating from minor to severe foot issues.
Please also keep in mind that fashion/stylish Mary Janes are not meant to be worn as everyday shoes. You should wear everyday supportive shoes with your AFOs for most of the day and wear your stylish Mary Janes for no more than 5 to 6 hours a day.
About Gracious May Mary Janes — Fit Your AFOs with Style!
I understand that it can be very hard and time-consuming to find stylish Mary Janes that accommodate AFOs. The great news is that here is a shoe company, called Gracious May, which offers contemporary fashion and stylish Mary Janes that also have a well-engineered design.
Gracious May Mary Janes are designed to work with custom orthotics, AFOs, KAGOs and internal modifications as well with three layers of removable inserts. The stylish design of this Mary Janes blends in perfectly with the AFOs.
Their Mary Jane shoes are made from high quality materials and are built in with the following:
Adjustable fit, which means that they will slip over your AFO and accommodate the various curves that come with each
Genuine Leather
Rubber Sole
Adjustable velcro strap accommodates wide or skinny ankles
Pull tab at the back for easy on and off
Made approximately 1/4" wider and 1/2" longer than the measurements you provide
Plus, these Mary Janes are made in the USA, which means that your purchase supports the local production and potentially fellow women!
Now that you know what features your Mary Jane shoes must provide in order to be able to accommodate an AFO, you are ready to take a look at a selection of the best Mary Jane shoes for women who wear AFOs.
The Best Mary Jane Shoes  for Women Who Wear AFOs ⭐⭐⭐⭐⭐
Gracious May
Keep in mind that I only review shoe styles that I have fitted before, since that is the only way for me to tell how well-made the shoes are, the amount of support that they provide, and how they fit.
Below you can find a selection of the Gracious May's Mary Janes for women who wear AFOs. By clicking on that image you will be redirected to Gracious May website.
These Mary Janes can fit an AFO's (and SMO, KAFO, and DAFO braces). These shoes feature embellished leather and are custom crafted to combine vibrant colors with a fashionable outfit. You don't have to wear shoes that cause you pain anymore or compromise style just because AFOs are part of your daily life!
One of the greatest advantages of these shoes is how they are fully adaptable, since they are fully customized to fit your measurements. Gracious May will need 4 different measurements in order to make your Mary Jane shoes.
It is quite simple s to figure out your measurements from home. Please make sure that you take your measurements with the AFO on. Follow the instructions in the link provided below in order to take your measurements from home. In the menu bar you will find a tab called "How to Measure".
Even though the pictures will show a child model, the process for measuring your own feet is the same.
I decided to create this article because I know how badly women who wear AFOs struggle to be able to wear shoes that they like, and you shouldn't be limited to wearing sneakers only.
This reminds me that if you are actually looking for a pair of stylish boots to wear with your AFOS, you should start by reading an article I wrote where I describe the best stylish boots for women who wear AFOs. Go to the link below:
Boots for AFO Braces – The Best Fashion Boots for Women Who Wear AFOs
I have also been contacted by several parents who have children who wear AFOS, and they feel heartbroken when they see the disappointment on their kids face when not a single pair of the fashionable and cute shoes that they want to wear are able to accommodate the shape of the AFOs.
Children who wear AFOs want to be as fashionable as their peers! They don't want to wear shoes that are clunky or unattractive.
In addition, are you having a hard time finding a pair of stylish shoes for your child who wears an AFO? You can take a look at an article I wrote where I describe the most stylish shoes for kids with AFO braces. Please click on the link below.
Stylish Shoes for AFO Braces – Mary Jane's Shoes, Boots, Dress Shoes, and Casual Sneakers!
Have you tried any of the Mary Jane shoes made by Gracious May before? Have you tried another brand that you would like to recommend? Please share your feedback and experiences below so other women can benefit from your experiences.