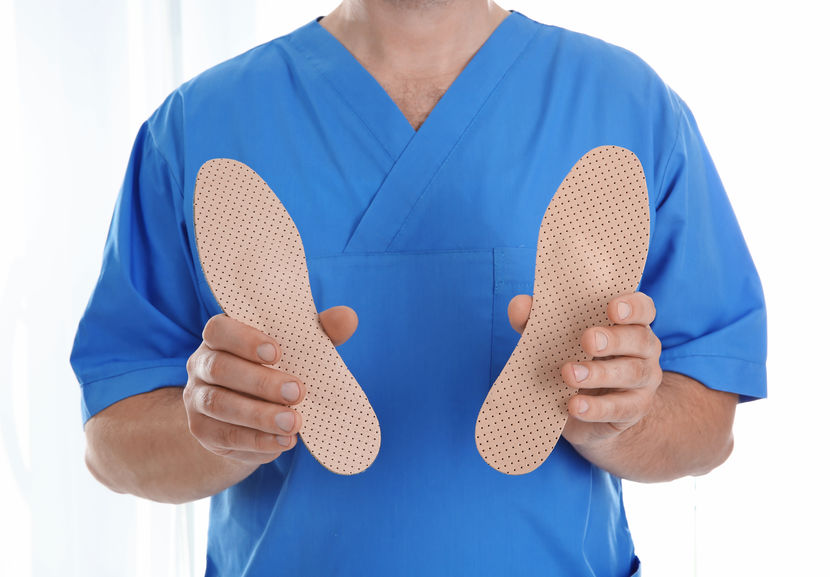 Editor's Note: This post has been completely revamped and updated for accuracy on May 2022 and reflects an up-to-date selection of the best orthotics for women who work on their feet all day.
Are you experiencing foot or leg pain from standing all day at work? Have you already tried a pair of supportive sneakers but your foot, leg, and lower back pain persists? Let me show you the best orthotics for women who work on their feet all day.
Keep in mind that sometimes women simply need to wear a pair of supportive shoes to help treat and prevent their foot pain. However, if you are already wearing a pair of supportive shoes and your pain persists, then it's time to try an orthotic inside the shoes for extra support.
What Might Be Causing Your Foot Pain?
If you are dealing with a foot condition such as flat feet, overpronation, or rolled ankles, your muscles will have to work harder due to your body's poor positioning. So, when you have a foot condition, your feet collapse, and this causes your knees, hips, and back to shift out of alignment.
The correct types of orthotics will help cushion and support your feet since this will help redistribute your body weight more evenly.
What Makes the Orthotics that I Recommend Ideal for Women with Foot Pain?
This orthotic comes with an e

xterior heel platform which is ideal for women with foot pain since the angled platform offers greater motion control.
The orthotic also comes with firm arch support that will prevent your feet from collapsing and help you walk and run straighter.
You can move this orthotic from shoe to shoe (casual, athletic, and dress shoes).
I recommend wearing this orthotic for a few hours a day until your feet are accustomed to better support, and then start wearing them full time.
Trim edges if needed to fit.
Wow! What a Difference The Correct Type of Orthotic Can Make!
Let's take a look at the difference between a woman wearing a pair of shoes with orthotics and one without them. The first picture shows a woman wearing a pair of unsupportive shoes without orthotics. Do you notice how the feet are collapsing and turning inwards?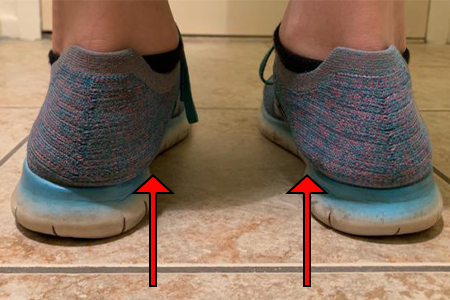 Now let's take a look at a picture of a woman wearing a pair of supportive shoes and orthotics. Do you notice how much straighter her feet are?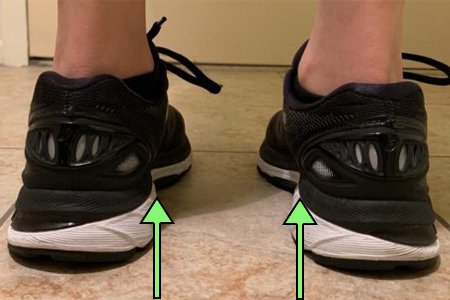 Orthotics and Shoes Work Together!
Keep in mind that to get the full benefits that the orthotics have to offer you must fit them in the correct types of shoes. If you are unsure whether you are wearing a pair of supportive shoes I suggest that you take a look at the article below:
Best Work Shoes for Women with Flat Feet – Supportive, Lightweight, and with Straight Lasts!
The Best Orthotics for Women Who Work on their Feet All Day ⭐⭐⭐⭐⭐
Remember to remove the original insoles of the shoes before placing the orthotics inside the shoes. This is one of the most supportive orthotics that I have fitted before offered at an amazing price of $36:
Medically approved insoles with targeted cushion right below the arch and heels
Built-in metatarsal raise
Made from lightweight yet supportive Q-E.V.A. and cushioning, shock-absorbing forefoot and heel padding
Provides relief from plantar fasciitis (heel pain and spurs), fallen arches, ball of foot pain, and other foot complaints
Are There Any Other Orthotic or Shoe Choices Available?
Do not hesitate to contact me if you are looking for a different pair of orthotics to help treat your foot pain.
comfortablewomenshoes@gmail.com