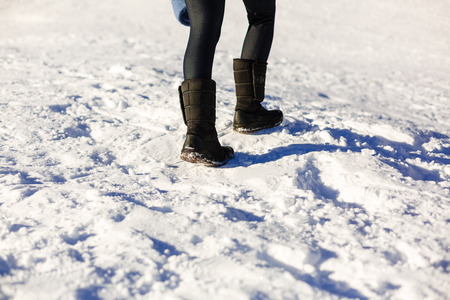 Are you looking for a pair of snow boots for your narrow feet? Does every single pair of snow boots that you try feels too wide for your feet, even if they are different styles? The size or shape of your feet shouldn't limit what shoes you can buy!
I have been working for a specialty shoe store for over 10 years, and I have fitted all type of women's feet, including NARROW, medium, wide and extra wide! I hear complaints all the time about how hard it is to find shoes for women with extra wide feet, but those women don't know that it is even harder to find shoes for women with narrow feet.
For the last three years, I have been helping women find the perfect pair of shoes ONLINE.
Many women came in to the store looking for narrow boots and gracefully we have been able to help them. However, the issue is that most shoe manufacturers make shoes in medium, wide, and extra wide widths but fail to consider women with narrow feet.
I am familiar with which are the best boot styles for women with narrow feet from actually having fitted them before and being able to test the quality of the shoes, the support that they provide, and how they FIT (short, long, narrow, wide).
It's true that finding snow boots to fit a narrow foot can be a tricky business. When buying snow boots for narrow feet, it's always best to know what you're looking for and what type or style will suit you.
Even though you might be wearing your snow boot for a couple of hours a day, it'simportant to find a snow boot that fits the shape of your narrow feet perfectly in order to avoid foot issues.
A snow boot that is too wide means that your feet will move too much inside the boot, and this constant friction between your feet and the boots will lead to blisters, calluses, and corns. Moreover, the technical insulating features of any snow boot perform best when the boots have a comfortable, not too tight or too loose fit.
Also, if the snow boots are too wide they might jeopardize your stability, especially when walking on wet, slippery surfaces.
We can all agree that finding a pair of snow boots for narrow feet can be time consuming and frustrating. That is why in this article I will show you a selection of the best narrow snow boots for women and hopefully this will help you find the ones that are the best match for you!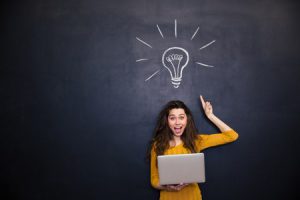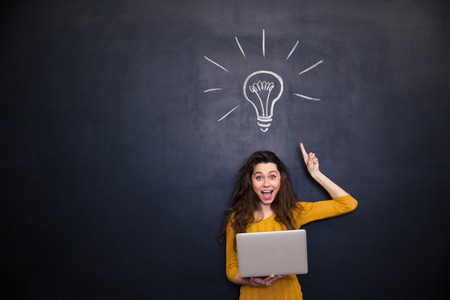 Key Considerations on Buying Snow Boots for Narrow Feet
There is one particular thing I have learned from fitting women's shoes through all these years. It doesn't matter how narrow or how wide your feet are, I have always found at least ONE particular shoe style that will FIT the shape of a woman's feet perfectly; and I will HELP YOU find it.
Even though you will be most likely wearing the snow boots for a very short period of time and once in a while, it's important that they are fitted properly.
In order to keep your feet warm and dry in cold, wet weather, the snow boots will need to have some insulating material such as fleece inside them. It's important that you take this into consideration as this can affect how the snow boots fit.
In general, shoe companies are not making shoes in narrow widths and I believe that the main reason for this is the lack of demand. In spite of this, I have fitted many women with narrow feet, and in some cases, women were not aware that they had narrow feet.
Getting the correct shoe size will save you a lot of time and money in the long run. Mainly because you won't have to spend money on treatment for your feet such as injuries or foot deformities due to wearing the wrong type of shoes or the wrong shoe size.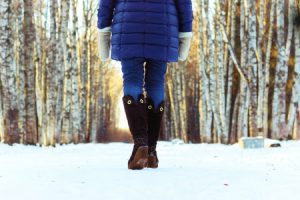 Finding Out If You Have Narrow Feet or Not
Before I show the selection of the best narrow snow boots for women, let's take a look at some steps you can take in order to find out whether you have narrow feet or not:
With shoes on, check the back of the shoes to see if there is a gap around your heels.
Put your shoes on and slide your finger in the front of the shoe to see if there is extra shoe material. Take a look at the picture below for clarification:
These are the two most common signs that you have narrow feet and that the shoes you are wearing are too wide for your feet. Remember that if you get a shoe that is too wide you will end up creating several foot issues such as blisters, calluses, and corns!
There is yet another way that you can use to check if you have narrow feet, but it requires that you use the standard foot measuring tool (Brannock device). In this method you can use the measuring device to measure your shoe width.
I describe this standard foot measuring device in an article I wrote called:
How To Measure Your Foot Size – The Most Simple And Effective Way
Now, let's take a look at the features that a good pair of snow boots must have to keep your feet healthy.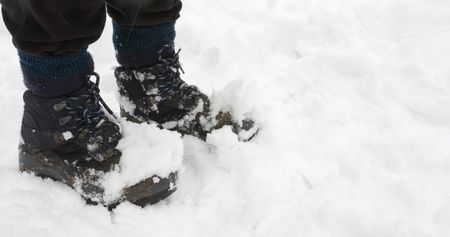 Features of an Excellent Pair of Snow Boots
On top of fitting the exact shape of your narrow feet, the snow boots that you buy for yourself should have the following features:
Waterproof. This feature will keep your feet dry.
Insulated. This feature will keep your feet warm.
Lightweight. This feature will prevent your feet and legs from getting tired.
Good traction. This feature will prevent you from slipping and falling down.
Those are the 4 most important features that a snow boot must provide.
Can we find a pair of snow boots that provides all of these features and FITS the shape of your NARROW FEET as well? I have fitted these snow boots before and you will be amazed not just by how well they will fit the shape of your narrow feet, but also how comfortable and warm they are.
Let's take a look at them!
The Best Snow Boots For Women With Narrow Feet
Here you can find a selection of the best narrow snow boots for women:
These snow boot styles all fit "true to size", which means that you need a half a size longer of the size that you measure in the shoe measuring scale in order to prevent your toes from rubbing against the top or the side of the boots.
All of the Propet styles come with a removable insole in case you need to fit a pair of orthotics for extra support. I believe this a great feature since most women don't come with a removable insoles.
Bear in mind that even though some of these boots might be described simply as "Boots" and not as "Snow Boots", they are all waterproof and insulated, meaning that your you can wear them in the snow.
Do you happen to have a child with narrow feet that also needs a pair of snow boots? I actually wrote an article where I describe the best snow boots for kids with narrow feet and you can find it here:
Snow boots come in a variety of height fittings, some are available at ankle length while others come with a higher fit to the calf or above. They should always go over your trouser hem to ensure full protection. In addition, some snow boots will also come with a drawstring pull around the cuff to help seal the heat in and keep the cold out, which makes sense.
Don't Forget the Socks– Keep Your Feet Warm and Cozy!
I always insist on how socks play a key role in keeping your feet healthy, since they act as a barrier between your feet and the shoes. The correct type of socks will prevent the formation and build up of bacteria inside your snow boots and will also prevent your feet and shoes from getting smelly.
Since snow boots don't breathe as well as sneakers, it's important to use a pair of socks that will allow your feet to breathe. The socks should be the same length of the snow boot, that way the boot won't rub against your ankles and create blisters.
There are certain socks that will provide more warmth and cushioning for those really cold days. These are the best socks for the winter season since they are made of merino wool, an ultra-soft, naturally anti-microbial, breathable material.
Here you can find a selection of the best winter socks for women:
The Best Winter Socks For Women – Warm, Breathable, Durable, and Affordable!
Now you are all set and have no excuse to pass on enjoying the freezing snowy days!
Have you tried any of the snow boot styles that I recommend in this article? In your experience, is there a boot brand or style that you recommend for women with narrow feet? Please share your experiences below so we can all benefit from them!