Wintertime is around the corner, and depending on where you live, you might have to start getting ready for very cold temperatures. I live in Washington DC, and we get two to three months of very cold weather and snow. While winter brings new boot styles and designs for your cold weather activities, buying a snow boot just because of how it looks it's a huge mistake.
If you live somewhere where it snows with low temperatures, you must wear the proper type of footwear to keep your feet and legs warm and dry. Choosing a good pair of snow boots will help you make winter exponentially better.
Our goal is to find a snow boot that will combine comfort, performance, and style!
I have been working for a family shoe store for over 10 years now, and I have fitted some of the best snow boots not just for women, but for men and children as well.
Most women agree that finding a stylish winter boot can be rather easy, but finding a winter boot that provides both style and function is extremely difficult!
The main purpose of a snow boot is to keep your feet warm and dry, and allow you to walk comfortably without your feet and legs getting tired. We all know how snow boots tend to be bulky and heavy, but there is a particular winter boot style I have fitted before that is lightweight and flexible.
It's also important for snow boots to be insulated and waterproof. There might be no worse feeling that walking around on a cold day with your feet wet. A good quality snow boot must provide the following features:
✅ Warmth
✅ Breathability
✅ Flexibility
✅ Good Traction
✅ Waterproof
✅ Lightweight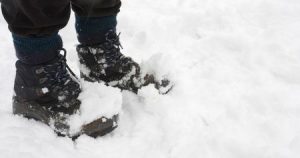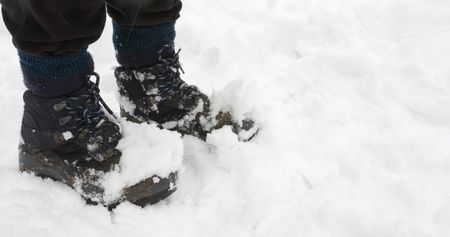 While there are several snow boots brands and styles, we must choose them carefully since not all of them will provide the same features. Choosing the correct type of snow boots takes more than picking one up from a shelf, trying it on, and having the salesperson ring up the sale.
Most women have a hard time wearing snow boots since they feel like they might not look "stylish enough" or feel "too bulky and heavy". Keep in mind that snow boots are functional shoes, meaning that they serve a purpose.  The main purpose of a snow boot  is to keep your feet warm, dry and comfortable!
Top 2 Snow Boot Brands for Women
BOGS
What if I could tell you that there is a particular snow boot brand that provides stylish, yet lightweight and comfortable styles? Have you ever heard of the snow boot brand named Bogs? This is by far the best snow boot shoe brand. Bogs make insulated boots that can be used for the snow or rainy days, so you are getting two boots in one!
What women love the most about these boots is how they are not bulky, look stylish, and are lightweight to wear for long periods of time.
PROPET
Propet snow boots are stylish, lightweight, flexible, and they will keep your feet warm and dry as they are insulated and waterproof. Propet snow boots are also available in wide widths such as wide (W) and extra wide (XW).
Before I show you a selection of the best women's snow boots, I want to make sure that you know your exact foot size. You simply won't be able to order the correct boot size online if you don't know your foot size or foot shape. For example, do you know whether you have narrow, medium, wide, or extra wide feet? Do you know if you have a high instep or not?
You need to know the answer to these questions if you want to order the correct boot size online. If you are unsure of your foot size or foot shape I suggest that you take a look at the article below that will help you identify your exact foot size and shape:
How To Measure Foot Size – The Most Simple And Effective Way
Keep in mind that you won't get any of the benefits the snow boot has to offer if you don't order them in the correct shoe size. In fact, you will end up creating all sorts of issues on your feet. Disclosure: Keep in mind that we may receive commissions when you click our links and make purchases.
The Best Snow Boots for Women ⭐⭐⭐⭐⭐
These snow boots are available in different widths such as medium (M), wide (W), and extra wide (XW):
Fits Medium -Wide – Extra Wide

Fits Medium -Wide – Extra Wide

Fits Medium -Wide – Extra Wide

Fits Medium -Wide – Extra Wide

Fits Medium -Wide – Extra Wide

To prevent your toes from rubbing against the front or side part of the shoes, I highly recommend that you order these shoes half a size larger than the size that your feet measure. This translates to 0.3 inches or 0.6 centimeters of space between your longest toe and the end of the shoes.
6 Awesome Features of These Snow Boots!
✅ Warmth: While this might sound like an obvious feature a snow boot should provide, it's hard to tell how much warmth a snow boot provides if it doesn't come with a tag in the box or the boot itself. Fortunately, this is something you don't have to worry about; since all of the snow boots I recommend come with the temperature rate either on the boot itself or in a tag (usually rated to -40F below).
✅Breathability: The snow boots I recommend come with antibacterial properties to keep your feet healthy by preventing foot odors and bacterial growth. This is an important feature to have since when we leave our boots moist with perspiration, they are more likely to develop bacteria. Bogs remain one of the most breathable snow boots in the market right now.
✅ Flexible: We all know that snow boots are heavier and bulkier than any other type of footwear. However, the snow bots I recommend are flexible and will prevent your feet and legs from getting tired.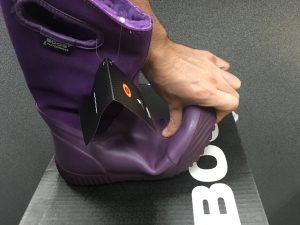 ✅ Traction: The snow boots I recommend come with outsoles that are made out of durable rubber. Wearing a snow boot that provides good traction will allow you to walk on wet and slippery surfaces without slipping and falling.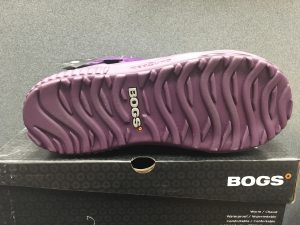 ✅ Waterproof: We obviously want the snow boots to be waterproof to keep your feet and legs dry and warm. However, it's important to understand the difference between waterproof and water-friendly. Waterproof (which is what Bogs are) means no water will penetrate inside the boot. Water friendly means that as long as you don't put your foot inside a puddle, water won't penetrate inside of the boot.
✅ Lightweight: The weight of the snow boot plays a key role in how many hours you will be able to wear it. Bogs padding and insulating materials are lightweight and less bulky than ever, which will prevent your feet and legs from feeling tired after wearing them for several hours.
The Secret to Buying the Cheapest Snow Boots!
Most people are always trying to economize, and saving money on seasonal footwear sounds like a good idea. However, buying low quality footwear is just a false economy. For example, if you purchase a pair of cheap snow boots you can create all sorts of problems for your feet, which will end up costing you so much more in the future.
But…
I have good news for you! There is a way to save money on snow boots without compromising on the quality that they provide.
Did you know that if you wear a women's shoe size 8 ½ or smaller you can get the kids' version of the snow boots and save a lot of money? That's right! I am talking about the same version of the boots, same support, same quality, but a lot cheaper!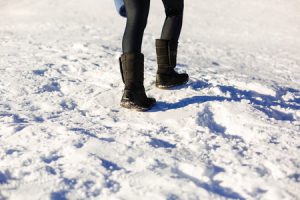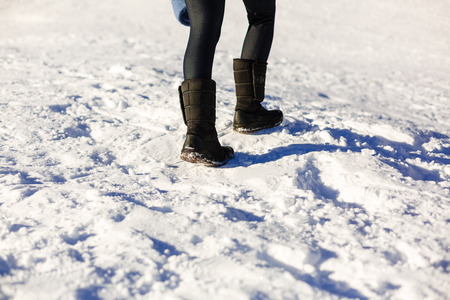 Since I work for a family shoe store,  we carry shoes for children, women, and men. I  always tell women about this shoe size conversion, and they love the fact that they can save money without compromising the quality, style, or fit of the shoes. This size conversion doesn't apply to snow boots only, but any other type of  shoe you might think of!
However, this shoe size conversion will only work as long as you wear a women's shoe size 8 ½ or smaller.
A women's shoe size 8 ½ translates to a kids' shoe size 7 which is the last kids' shoe size. You can find a selection of the best kids' boots that you will be able to wear as long as you have a foot size 8 1/2 in smaller in the article below:
Let's face it, dealing with frosty winds, slippery sidewalks, and low temperatures can be brutal. To enjoy winter activities and be able to step foot out the door, you must wear a pair of comfortable, durable, and lightweight pair of snow boots.
Have you tried this snow boot shoe brand before? Is there a particular snow boot style that you would recommend? Please share your thoughts and experiences below so we can all benefit from them!