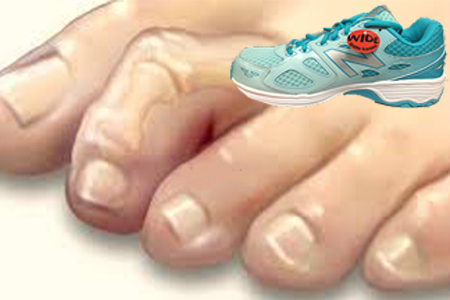 Have you developed hammer toes? Are you aware that your toes play a key role in keeping you stable when you walk or run?
I have been working for a specialized shoe store for the last 10 years. We specialize in women with foot and leg problems, but we provide regular shoe fittings as well. I have fitted numerous shoes for women who have hammer toes. Shoes that fit right and that have improved their quality of life!
Throughout the years I have learned that if you have wide or extra wide feet and are wearing shoes that are too narrow for your feet, you might develop a condition called hammer toes. This condition may be present at birth or develop over time from wearing ill-fitting shoes.
What Makes the Shoes I Recommend Effective for Hammer Toes?
Do you know what are the two most important features that the shoes must provide to prevent hammer toes in the first place or develop this condition from worsening?
The shoes should provide rounder toe-boxes and extra depth. Both of these features will help prevent placing pressure on your hammer toes.
☑️ Round Toe-Box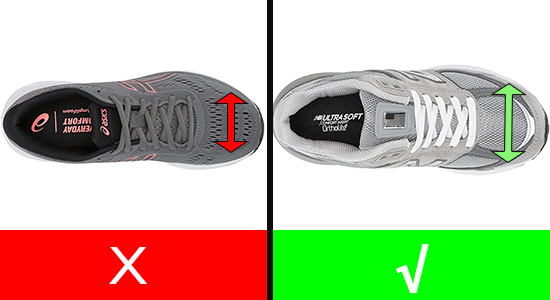 ☑️ Extra Depth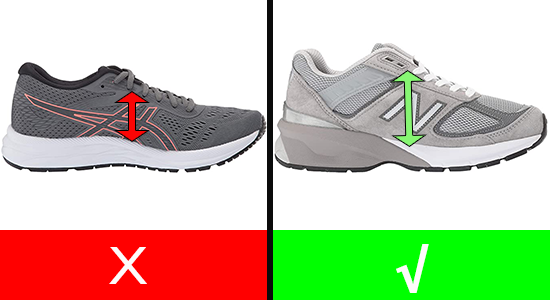 You might be asking yourself, what are hammer toes? The term hammer toe describes a buckling of any of the toe joints, and they vary in severity.
A hammer toe causes the middle part of your toe to bend upward and the end of your toe to flex downward, creating a shape that vaguely resembles a hammer, that is why the condition is called that way. It often develops on the second, third, or fourth toe, and there is frequently a callus or corn on top of the affected joint because of the way it rubs against your shoe (that's why it's so important to wear the correct type of shoes).
Below you can see an image of hammer toes: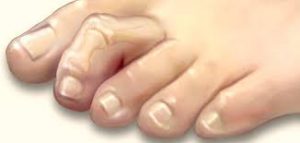 While most hammer toes occur on adult feet, they can sometimes affect children as well. They may cause pain or discomfort when you walk. They aren't always easy to fix but they are typically easy to spot.
Many women have asked me why and how hammer toes form? Hammer toes are the result of birth defects, ill-fitting shoes, or pressure from bunions! Did you know that the most common cause of hammer toes in women are shoes that don't fit properly? Wearing shoes that are too short or too narrow is believed to be the number one cause of hammer toes. Also, wearing tight shoes or socks increases the risk that you develop hammer toes.
In this post, I will describe the best shoes for women with hammer toes! I will also address the causes and some key things to be mindful of.
It is important that you acknowledge that you can prevent the pain caused by hammer toes by wearing the correct type of shoes and I will help you find them!
Importance of Preventing Hammer Toes – Wear the Right Shoes!
If you already have hammer toes and you are not wearing shoes that are wide and deep enough, the problem will worsen, and it may even lead to needing surgery!
Another problem with hammer toes is that corns often form between curled toes or on top of buckled joints where the shoes rub. If the shoes keep rubbing where the corns are, the irritated skin might become open wounds and create an infection.
All you need is to wear the  proper shoes to prevent the formation of corns or pain from hammer toes! Shoes that have a wide, round toed-box and a deep end are ideal for your feet. This prevents your toes from being cramped and allows you to easily spread your toes!
The first thing I always recommend is for you to wear the correct pair of shoes, but if that doesn't reduce or eliminate the pain, I recommend a pair of orthotics. At the shoe store that I work for we take care of many women with foot problems such as hammer toes, flat feet, knocked knees, just to name a few!
Orthotics can help tremendously, especially the ones that come with a toe rise, which helps to separate the toes. I still recommend that you start by trying a pair of good fitting shoes first.
Mild to moderate hammer toes can be treated with the correct pair of shoes. Surgery is a last resort only for symptoms that are extremely severe and after you have tried proper shoes with orthotics.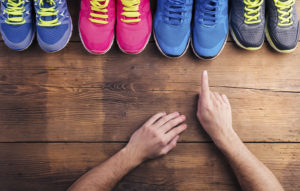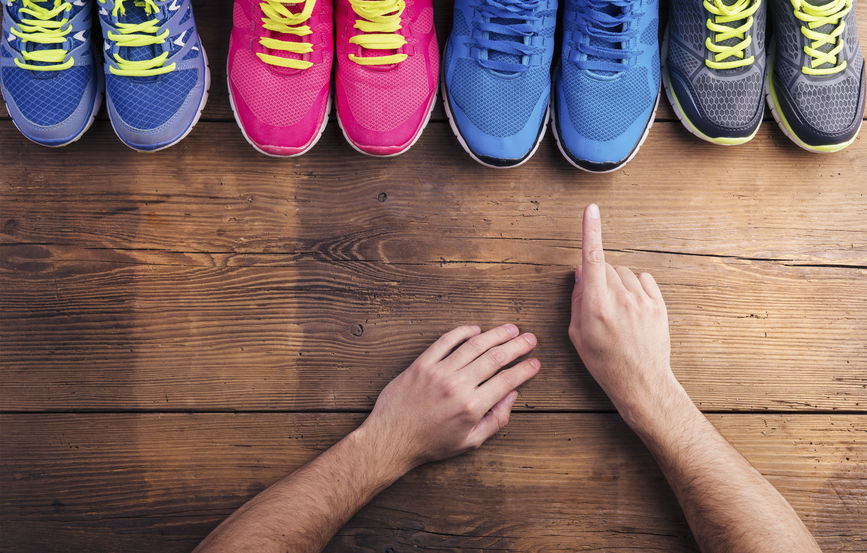 How to Stop the Pain from Hammer Toes – Follow these Steps!
If you follow the following steps you will significantly reduce the pain from your hammer toes and, in some cases, fully eliminate it.
Start by looking for the correct type of shoes: Deeper ended shoes that come in wide or extra wide widths are ideal. Shoes that are deep prevent the top of your toes from rub against the top of the shoe, and shoes that are wide enough prevent your toes from overlapping with each other or rubbing against the side of the shoes!
Take the time to stretch your toe muscles: Do this as often as possible throughout the day to loosen tight muscles.
Try wearing a pair of orthotics: More specifically orthotics that come with a toe rise. This type of orthotic helps to separate your toes and prevents them from overlapping with each other.
Try an over the counter product that helps alleviate the pain from hammer toes.
Certain shoe styles will allow your toes to comfortably spread out and not overlap with each other. Like I mentioned before, the key is to find shoes that have a nice, round toe-box, and a deep end. By a round toed-box I mean shoes that are round at the front, instead of pointy. Shoes that are deep allow for your feet to sit comfortably inside the shoe and prevent the toes from rubbing against the top of the shoe.
The challenging part for these women is to know how to identify these types of shoes! Shoes don't come labeled as "round toe-box" or "deep", I know which styles provide these two features by actually fitting them.
Do shoe companies even make them? Yes, they do, and after fitting women's shoes for over 10 years now, I know the shoe styles that are best for women with hammer toes. These shoes are available in different widths including wide and extra wide, and they provide everyday support, so you can wear them all day!
The Best Shoes for Women with Hammer Toes ⭐⭐⭐⭐⭐
Below you can find a selection of the best shoes for women with hammer toes. These shoes are available in different widths such as wide (W) and extra wide (XW) widths. Disclosure: Keep in mind that we may receive commissions when you click our links and make purchases.
Fits Wide – Extra Wide

Fits Wide – Extra Wide

Fits Wide – Extra Wide

Fits Wide – Extra Wide

Fits Wide – Extra Wide

Fits Wide – Extra Wide

To prevent your toes from rubbing against the front or side part of the shoes, I highly recommend that you order these shoes half a size larger than the size that your feet measure. This translates to 0.3 inches or 0.6 centimeters of space between your longest toe and the end of the shoes.
Do you happen to have a child that has developed hammer toes and also needs a pair of shoes that come with a round toe-box and are also deep? I actually wrote an article where I describe the best kids' shoes for hammer toes and you can find it here:
There are certain products that you can buy that will guide your toes into proper alignment, but I recommend wearing the correct pair of shoes as the first step. For example, toe straighteners will help to position crooked toes or toes that are overlapping with each other.
Additionally, orthotics, gel separators, and toe caps are some of the best products to keep your toes separated and provide relief from pain and discomfort!
I can't emphasize enough how important it is to take the appropriate steps to correct your foot condition as soon as possible. Hammer toes are a correctable condition, but if not treated properly, they will lead to more serious problems such as foot deformities and joint problems!
How has been your experience dealing with hammer toes? Have you found a particular shoe style that works best for your condition? Please share your thoughts and experiences below so we can all benefit from them!