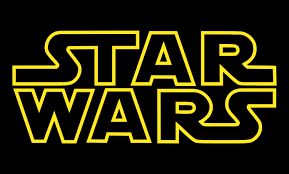 Editor's Note: This post has been completely revamped and updated for accuracy on May 2022 and reflects an up-to-date selection of the best Star Wars shoes for women.
For decades, Star Wars has taken fans on the ultimate odyssey, exploring a galaxy far, far away. Walk back in time to the humble beginnings of what became the classic Star Wars saga by getting yourself a pair of Star Wars shoes!
These films have truly touched the spirit of adventure in everyone. The coming of age story, the humor, the drama, the romance, the battles between heroes and villains, the aliens and the droids.
Furthermore, the artists and designers that brought the Star Wars universe together accomplished an incredible achievement. The war in space and lightsaber duel went from an idea in a script, to the big screen, just like that. The most incredible thing is that we're still talking about it today.
The good news is that current owners of "Star Wars" have joined forces with some companies to release collections of shoes you'll be able to wear to the movie, and on a daily basis thereafter.
So, if you are a big Star Wars fan like me, wear the Force on your feet with these Star Wars-themed shoes!
I have been working for a specialized shoe store for the last 10 years. We specialize in women with foot and leg problems, but we provide regular shoe fittings as well. I have fitted thousands of shoes, and I am familiar with which shoe styles are better than others. Many women come to the store asking for a pair of Star Wars shoes!
Did you know that In the United States, people spend around $500 million every year on "Star Wars products"? As many brands have realized, Star Wars products sell.
In addition, the Star War fans community is growing more and more with time.  But if you have read any of my previous posts, you should know by now that the one thing I care about the most is recommending women to use shoes that provide support to be worn as everyday shoes (to keep their feet healthy).
We should always be mindful of the shoes we are wearing no matter how bad we want to wear a particular style, it should always fit just right!
So, in this post, I will show you a handpicked selection of the best Star Wars shoes for women!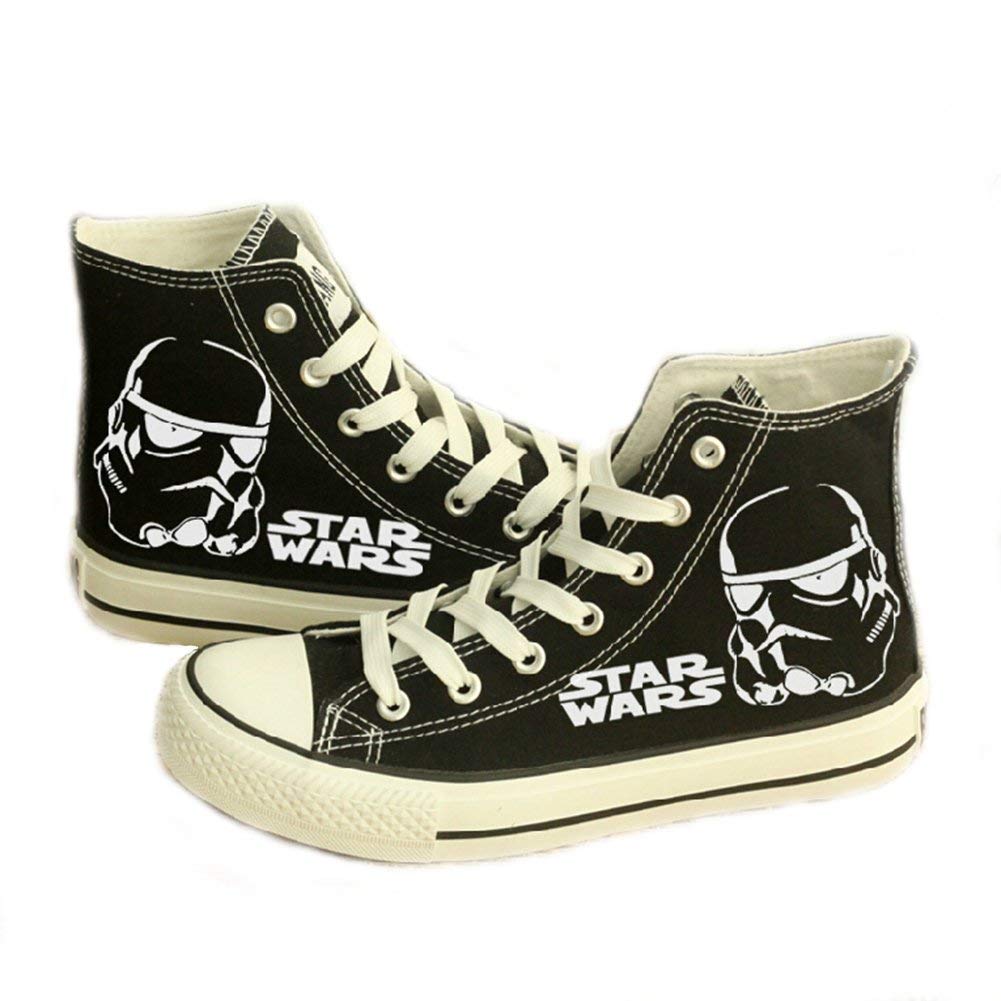 The Importance of Getting the Correct Shoe Size!
 Most women underestimate the importance of wearing the correct pair of shoes. It's not just about getting the correct shoe style but getting the correct shoe size as well!
Shoe styles can run longer, shorter, wider, or narrower than others, even at the same size, which is why I believe it's so difficult to purchase your shoes online correctly. The good thing is that online retailers offer free returns and free shipping, that way you won't waste your valuable money. However, you will end up wasting a lot of your valuable time if you don't know the specific shoe styles you need to look for.
We must also take the shape of our feet into account when we size shoes. For example, did you know what the instep of the foot is? If you don't know the answer to that question, then you might even not be wearing the correct shoe size!
The instep of the foot is the top part of the foot, and some women have a very high instep. Moreover, when women have a high instep they require a different type of shoe since in most cases, the shoe needs to be deeper for your foot to fit comfortably inside the shoe.
You can get your feet measured by using the Brannock Device. This device is the standard foot measuring tool that most shoe stores use, and you might have seen it at your local shoe store or a big retailer store such as Nordstrom's or Foot Locker.
It doesn't matter how big a fan you are, you should always make sure the the shoes you wear are the perfect size to keep your feet healthy!
Start by reading an article I wrote where I describe the simplest, yet most effective way to measure your foot size from home:
How To Measure Your Foot Shoe Size – The Most Simple And Effective Way!
Now that you know how to make are you know your foot size, let's take a look at a selection of the best Star Wars shoes for women.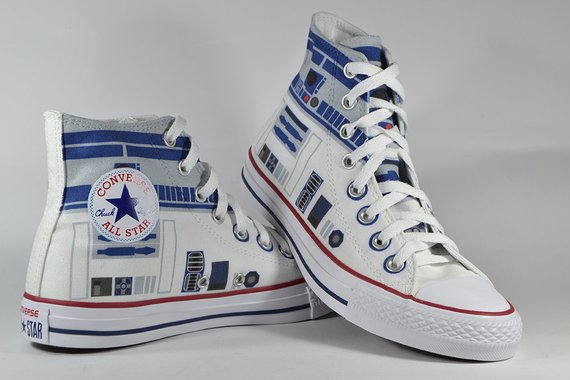 Wearing Star Wars Shoes – Let the Force Be with You!
Some Star Wars shoes may be too bulky, too heavy, or not flexible enough to be worn as everyday shoes! However, there are a couple of styles that are appropriate for everyday wear, and I have fitted them all before!
If I would have written this post two years ago, I would have written that Star Wars shoes are not appropriate for everyday wear, but some of the shoes they are making now provide good support.
If you choose one of the supportive styles I recommend, you can let rest assured that you will make your feet feel comfortable! Below a selection of the best Star Wars shoes for women that are appropriate for everyday wear. Disclosure: Keep in mind that we may receive commissions when you click our links and make purchases.
To prevent your toes from rubbing against the front or side part of the shoes, I highly recommend that you order these shoes half a size larger than the size that your feet measure. This translates to 3/16 of an inch or 0.4 centimeters of space between your longest toe and the end of the shoes.
Star Wars Shoes for Your Kids! – They Might Want a Pair Too!
Have you considered getting a pair of Star Wars shoes for your kids? The little ones are also huge fans of Star Wars shoes.
I have seen an increase in the number of parents that own a pair of Star Wars shoes. So, you and your child can now wear matching Star Wars shoes! I created an article where I describe the best Star Wars shoes for children and you can find that article here:
If you're eager to feel the Force on your feet, pick up a pair of these shoes!
So…may the Force be with you!
Do you already own a pair of Star Wars shoes? In your experience, is there a particular style that you recommend? Please share your experiences below so we can all benefit from them!