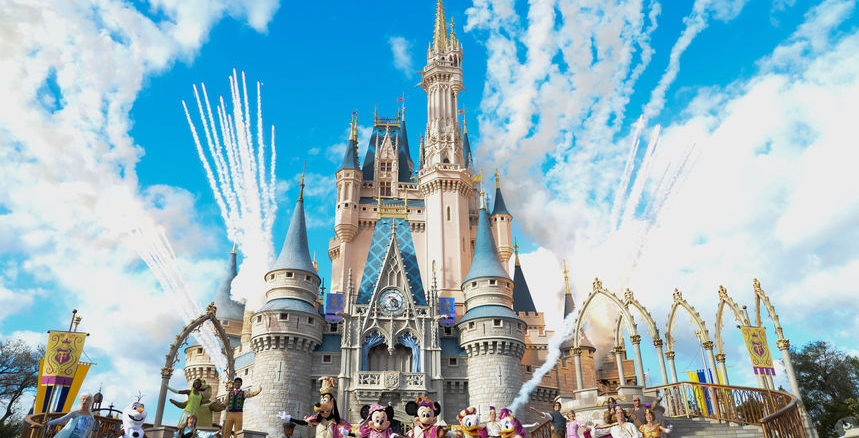 Have you ever been to Disney World and have experienced wearing the wrong type of shoes? Do you want to find out which are the best women's shoes for going to Disney World?
If you are planning a trip to Disney World, whether you are going by yourself, with family or friends, it is key that you wear the right type of shoes. This is especially important if you are going with kids, who tend to be even more ecstatic and active.
You should be aware that there is a lot of walking, jumping, and even running involved. There will also be a lot of fun options to engage in, from roller coasters, simulators, water, air, and thrill rides to magical attractions.
Certainly, you will have to undergo a lot of standing and sometimes making long lines, and therefore, the type of shoes you choose is truly critical for you to feel comfortable and enjoy your experience to the fullest. Imagine yourself standing in the same place wearing shoes that don't provide the correct amount of support, this will lead to your feet and legs hurting.
I have been working for a specialized shoe store for the last 10 years and I am an expert when it comes to fitting women's shoes. Moreover, I have been helping women find the correct type of shoes and orthotics to reduce or fully eliminate the foot and leg pain that they were having. Even though we specialize in women with foot and leg problems, we also provide regular shoe fittings.
Most women are confused as to which type of shoes they should wear to Disney World, and find it hard to decide whether they should wear sneakers, flip flops, slip-ons, or water shoes.
Let me tell you why you should avoid wearing any of those types of shoes:
Sneakers: I don't recommend that you wear sneakers because you might do water rides and walking around with wet sneakers all day it's going to make your experience unpleasant.
Flip Flops: The advantage of flip flops is that they will keep your feet cool, but the issue is that they don't provide the correct amount of support and might fall off your feet if you are riding a roller coaster. Several women who worn flip flops to Disney ended up with blisters and with their knees and legs hurting.
Slip-On shoes: The main issue with slip-ons is how they don't provide the correct amount of support and once they get wet they take a long time to dry.
Water Shoes: While water shoes might sound like the most suitable option to wear to Disney, they have several drawbacks. The first one is that they don't provide any support whatsoever, so don't be surprised if your feet start feeling tired and  hurting. The other drawback is that water shoes are not built to be worn for longer periods of time, and they might end up falling apart during your trip.
From my own Disney experience, I can tell you that I had an amazing time and that the only issue I had was with wearing the wrong type of shoes. I wore a pair of flip flops and my feet started hurting only after a couple of hours of wearing them.
There is a particular sandal that has proven to be the most suitable footwear choice to wear to Disney World. This sandal provides excellent support, meaning that you can wear them all day and your feet and legs won't feel tired.
In addition to providing excellent support, this sandal provides great traction and dries fast. They also come with a secure closure to make sure they stay on your feet when riding bumpy rides.
This sandal has become the number one choice for women to wear to Disney World, and for the rest of the family as well.
I will show you which are the best women's shoes for Disney World, but first I want to make sure you know your exact foot size.
Are You 100% Sure You Know Your Exact Foot Size? – Let's Find Out!
Keep in mind that to get all the benefits and features that a good pair of shoes provide; you must wear them in the correct shoe size. Most women are walking around with shoes that are either too short or too narrow for their feet.
Start by reading an article that describes the simplest, yet most effective way to figure out your foot size from home. Please click on the link below:
How To Measure Your Foot Size – The Most Simple And Effective Way!
Wearing the Right Type of Shoes to Disney World – The 6 Most Important Features!
As I have mentioned, wearing the right type of shoes to Disney World is crucial, you need to look for specific features in the shoes you are going to wear. Take a look at the following features that your shoes MUST have:
✅ Supportive and Shock Absorbing. Crucial for your overall energy and foot health. This feature will prevent your feet and legs from hurting and feeling tired. In addition, the substantial outsole of the sandal helps attenuate the impact that your feet receive when they come in contact with the ground.
✅ Great traction. To avoid slipping and falling when walking around wet, slippery surfaces.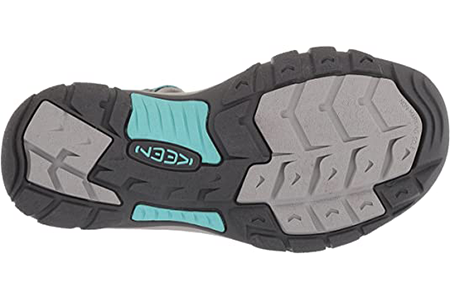 ✅ Lightweight and Flexible. To feel light and comfortable every time you walk.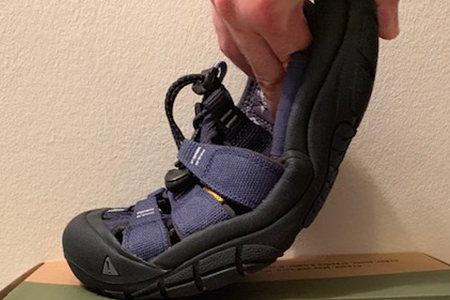 ✅ Waterproof. For wet surfaces and water rides.
✅ Breathable. To allow your feet to have the proper ventilation.
✅ Secure closure (adjustable hook-and-loop strap/Velcro closure/shoe laces). To prevent your shoes from slipping or falling off, especially during rides that involve being up in the air.
Key Takeaways from My Disney Experience — Lessons Learned!
The key takeaway is that you need to wear the right type of shoes that will get you through the day and that will allow you to enjoy every ride and attraction. Don't underestimate the amount of activeness involved in Disney World. The last thing you want to worry about is feeling uncomfortable because you are wearing the wrong type of shoes.
I wouldn't advise wearing any type of flip flops, water-shoes, or slip on shoes to Disney World, even if some of them might be comfortable, they are not supportive enough and won't be up to the task of walking, standing, jumping, and running all day long!
Keep in mind that Disney is a place for adults and kids to be happy and have a great time, so it's also important that your feet are happy and that they can get you through the hectic day, especially for the great adventures prepared for you by Disney!
The Best Women's Shoes for Disney World — Keen Sandals!
Have you ever heard of Keen sandals? They are well-known for the versatility that they provide since women can wear them to walk and for different types of activities due to the great amount of support that they provide. These sandals are the best type of footwear you can wear to Disney World!
I have been wearing Keen sandals for years and I love how versatile and comfortable they are!
Keen sandals provide great support, stability, and they dry fast! They come with velcro and toggle closure, which will secure your feet even when you are riding the wildest rides!
Below you can find a selection of the best Keen sandals for women, these styles will fit a woman with narrow, medium, wide, or extra wide feet. Take a look at the description below the image to check what type of foot that particular sandal fits. Disclosure: Keep in mind that we may receive commissions when you click our links and make purchases.
Medium, Wide

Medium, Wide, Extra Wide

Narrow, Medium

Medium, Wide

Narrow, Medium

To prevent your toes from rubbing against the front or side part of the shoes, I highly recommend that you order these shoes half a size larger than the size that your feet measure. This translates to 0.3 inches or 0.6 centimeters of space between your longest toe and the end of the shoes.
Let's face it. When you are in Disney World, there is hardly something that can ruin your whole experience. However, never underestimate the importance of wearing the correct type of shoes! You will truly appreciate your choice after a long day of walking and waiting in long lines.
Keen sandals are by far the best choice when it comes to choosing footwear for Disney World! You will realize how important they are once you are there.
In addition, if you are interested in saving money with your Keen sandals purchase, then take a look at the article I wrote on this.
Cheap Keen Sandals for Women – Get The Kids Version and Pay Half Off the Price!
Also, if you have kids and want to provide them with the right type of shoes to wear to Disney World, then you can click on the article below.
The Best Shoes For Disney World – Keep Your Kids Feet Happy!
Have you tried the Keen sandals that I recommend in this article? Is there a particular shoe style that you would recommend for going to Disney World? Please share your thoughts and experiences below so we can all benefit from your experiences.