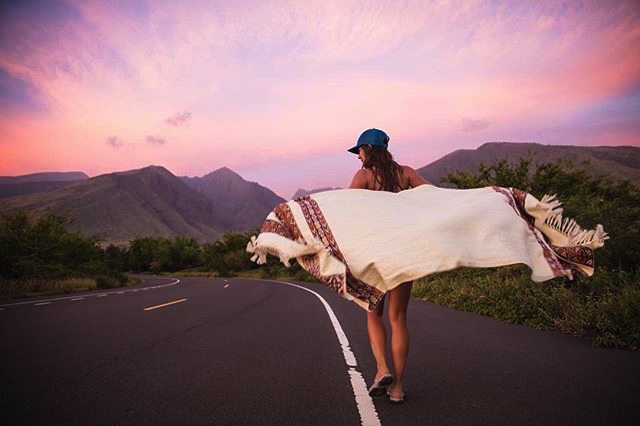 Have you been looking for the best sandals for walking either short or long distances? Are you becoming frustrated because you are not finding a pair of sandals that provide the correct amount of support and the ones that do are not able to fit the shape of your feet?
I have fitted a small selection of walking sandals that provide excellent comfort and support and will also fit different foot shapes such as narrow, wide, or extra wide feet. Among these sandal styles, there is a particular one that has proven to be the most supportive one and comfortable for walking.
Finding a good pair of sandals that you can use for walking everyday can be a hard thing to do, especially if you don't know what styles to look for. If you find a pair of sandals that are too wide or too narrow, you will be more prone to developing foot issues such as blisters, calluses, and corns.
Have you ever heard of Keen sandals? Keen sandals are well-known for the versatility that they provide since women can wear them to walk and for different types of activities due to the great amount of support that they provide. They are the go-to sandals for women to wear especially in the summertime. They are perfect to go to the beach, riding a bicycle, going hiking, or performing any other type of activity that involves you being active.
If you have tried these sandals before you should know on first hand, how they are practically indestructible and the great support that they provide to your feet and legs. For your information, this is the most supportive type of walking sandal for women and you can even wear Keen sandals all day!
I am an expert when it comes to fitting women's shoes since I have been working for a specialized shoe store for the last 10 years. Moreover, I have been helping women find the correct type of shoes and orthotics to reduce or fully eliminate the foot and leg pain that they were having. We specialize in women with foot and leg problems, but we provide regular shoe fittings as well. Throughout the years I have gotten familiar with the best shoe brands for women and the best styles among those brands.
It's important for us to carry top quality shoes that are available in all widths and styles, since that's the only way we can guarantee to fit every woman.
In this post, I am going to show you what is the best women's sandal for walking, but first I want to make sure you know your exact foot size and the features that this sandal has to offer.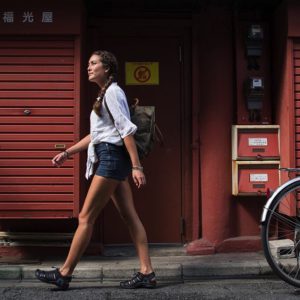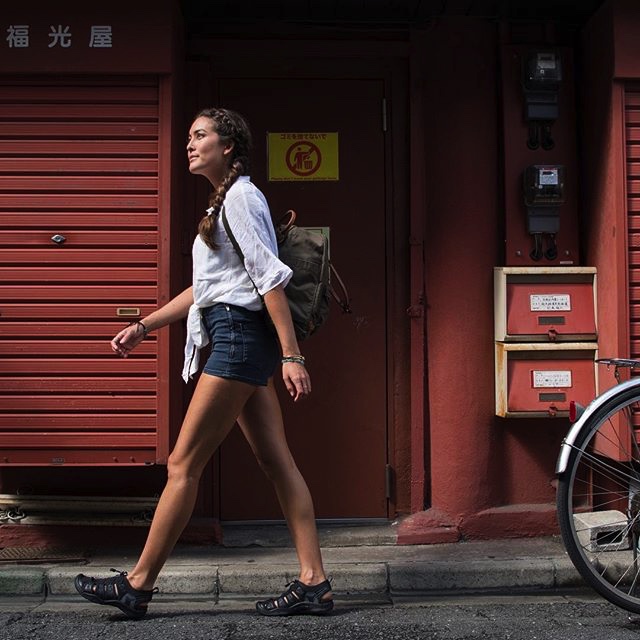 Are You 100% Sure You Know Your Exact Foot Size? – Let's Find Out!
Bear in mind that to get all the benefits and features that a good pair of sandals provides, you must wear them in the correct shoe size. Most women are walking around with sandals that are either too short or too narrow for their feet.
One of the most important features that your sandals need to have is that it must fit the shape of your feet perfectly.
It's important to know your exact foot size, especially if you are going to be buying your sandals online.
If you are unsure of your foot size, please start by reading an article that describes the simplest, yet most effective way to figure out your foot size from home. Please click on the link below:
How To Measure Your Foot Size – The Most Simple And Effective Way!
Now let's take a look at the 7 most important features that your Keen sandals will provide to your feet.
The Best Walking Sandal – The 7 Most Important Features!
Whenever you are planning for a short/long walk or be on your feet all day, you need to have a pair of sandals that will provide good support and be comfortable.
The particular Keen sandal style that I recommend has 7 great features that makes it so unique and special. Please take a look at these features below.
✅ Arch Support: The internal support mechanism that Keen sandals provide will offer you excellent arch support. This feature will also provide shock absorption and keep your feet and legs healthy and improve your overall posture.
✅ Traction: Keen sandals provide great traction, so you can confidently walk around on wet surfaces.
✅ Adjustable hook-and-loop strap: This will allow you to put them on and take them off easily.
✅ Machine washable: All Keen sandals styles are machine washable. Use a small amount of detergent, wash on a gentle cycle and air dry. Keep them clean!
✅ A quick-drying webbing: This feature is great because it will allow the sandals to dry quickly.
✅ Lightweight and Flexible: While these sandals are supportive, they are still lightweight and flexible to prevent your feet and legs from easily getting tired. Your sandals should always bend at the ball of the foot but no further. Although, it's important for your sandals to be flexible but not too flexible, otherwise they won't provide enough support.
✅ Durable: Keen sandals are practically indestructible. They are the most durable sandals even if used every day!
Physical therapists always recommend Keen sandals for women who have foot issues such as overpronation, flat feet, or rolled ankles since they come with a very substantial sole that provides arch support.
The specific Keen sandal style that I recommend below provides all of those features.
Now that you know how to figure out your exact foot size from home and what features this sandal will provide to your feet, you are ready to take a look at the best women's sandal for walking.
Keep in mind that I only review shoe styles that I have fitted before since that is the only way for me to tell how well-made the shoes are, the amount of support that they provide, and how they fit. Disclosure: Keep in mind that we may receive commissions when you click our links and make purchases.
The Best Women's Sandal for Walking ⭐⭐⭐⭐⭐
Below you can find the answer to what is the best women's sandal for walking. Please click on the image to see all the different color styles that this sandal style is available in. This sandal style will only fit women with medium or wide feet, so if you happen to have narrow feet please contact me directly and I will be able to recommend the best alternative: comfortablewomenshoes@gmail.com
Medium, Wide

Medium, Wide, Extra Wide

Narrow, Medium

Narrow, Medium

Keep in consideration that sandals can run short, long, narrow, or wide, and depending on how they run you will need to adjust the size that you get for yourself.
You always want to wear half a size longer than the size that you measure in the shoe measuring scale to prevent your toes from rubbing against the side or the front of the shoes.
However…
If you measure a foot size 10 and the sandals fit"short",then you will need to choose the shoe size 11 to allow enough wiggle room (a whole size longer instead of half a size longer). On the other hand, if the sandals fit "long" then you will need to pick the same shoe size instead of going half a size longer (since the shoes already fit long).
To prevent your toes from rubbing against the front or side part of the sandals, I highly recommend that you order these sandals half a size larger than the size that your feet measure. This translates to 0.3 inches or 0.6 centimeters of space between your longest toe and the end of the sandals.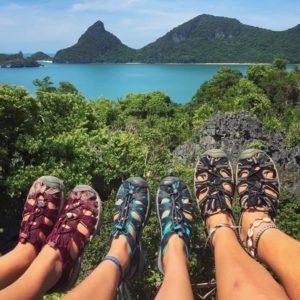 Looking to Save Money with Your Keen Sandals Purchase? – Save BIG time!
No doubt one of the most effective ways that women can save money on their shoes without compromising on the quality or the support is to purchase the kids' version of the shoes. You will get the same support and comfort but pay half of the price for the shoes. It's important to note that this method is only going to work if you wear a women's shoe size 8 or below.
To know more and get the deets just click below on the detailed article I wrote on this subject.
In addition, if you have kids and want to provide them with a pair of keen sandals, then you can click on the article below.
Finding a pair of walking sandals might sound like an easy task, but finding a pair of walking sandals that are supportive, lightweight, flexible, durable, and fit the shape of your feet can be a time-consuming and frustrating experience. Please do not hesitate to contact me if you are having trouble finding a particular shoe style to fit the shape of your feet.
Have you tried the Keen sandal style that I recommend in this article? Have you found another style that has worked well for you? Please share your thoughts and experiences below so other women can benefit from your experiences.