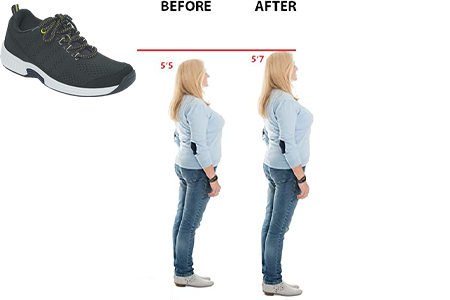 Have you always been wanting to look taller? While some women may have tried different methods to look taller, the most effective and inexpensive one is to buy a pair of everyday sneakers that come with a higher platform.  I have fitted these sneakers before so I will be able to show you which ones they are.
The other way to achieve this at a low-cost in risk and price, is to add a height increase insole inside your shoes (which are also very affordable).
Looks can be truly important for a woman, but most importantly it is key for a woman to feel confident. Having shoes that make you feel and look a bit taller may be a great alternative. You don't necessarily need a pair of high heels to feel taller anymore.
Whether you are looking for a pair of everyday sneakers or a pair of dressy shoes, I will show you the most effective way to make you look taller.
Several shoe companies make comfortable platform shoes that are also dressy and that will give you a distinctive look!
Keep in mind that shoes with higher platforms are not wacky shoes, just everyday shoes that you can wear for your everyday activities. However, you need to be conscious about how much taller you want to be since one thing is trying to gain 1 inch to 2 inches and another very different thing is to try to gain several inches that might put you at risk. As long as you are only trying to gain only an inch or two of height, it's not that big of a deal.
I have been working for a specialized shoe store for the last 10 years. We specialize in women with foot and leg problems, but we provide regular shoe fittings as well. I have fitted numerous shoes for women with different foot issues. I am a firm believer that women need sturdy, supportive shoes to keep their feet and legs healthy. But, it is also important to have a pair of shoes that fulfills your needs.
In addition, I have fitted a few styles of platform shoes that definitely have made many women look taller.
In this post, I will describe the best women's shoes that make you taller, and while most of these shoes come with a higher platform, I will also show you another alternative to make you look taller.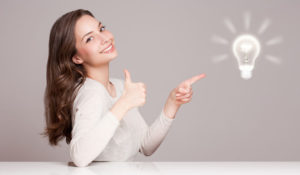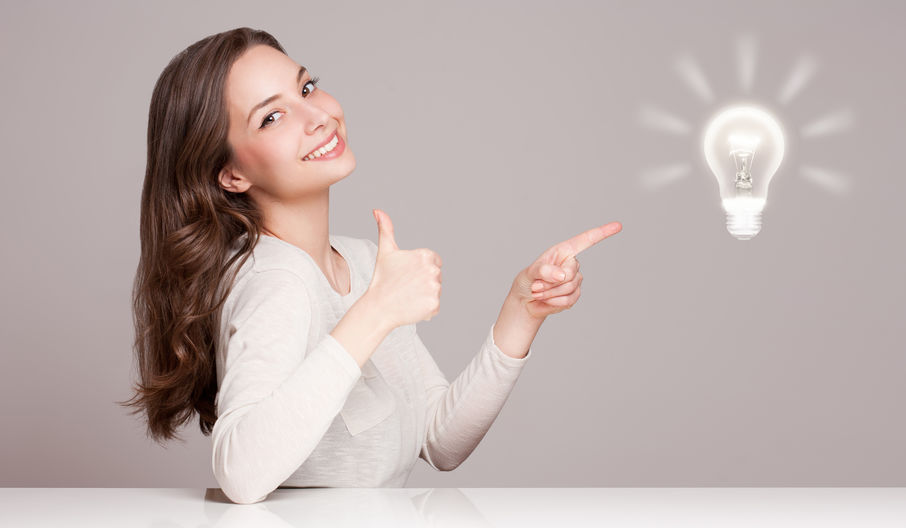 Shoes that Add Extra Height – Get the Look You Want!
Always be mindful that you should never compromise your safety and comfort. If you take into account the considerations below, you will make sure that you are wearing comfortable, flexible, and supportive shoes, and at the same time get the look you want by gaining that desired extra inch.
✔️ First, you need to make sure that the shoes that you buy are comfortable. Keep in mind that you will most likely be wearing these shoes all day and that you could use them even if you are going out!
✔️ Secondly, you to make sure the shoes fit properly. Shoes need to be flexible, lightweight, and supportive, but if they are not fitted properly, you won't get any of the benefits that the shoe has to offer!
✔️ Finally, you need to find shoes that will add that extra height but at the same time will be available in different widths.
Remember size and width should never be underestimated!
If you want to find out what is the most effective way to figure out your foot size from home you can start by reading an article I wrote called:
How to Measure your Foot Shoe Size – The Most Simple and Effective Way!
Shoes with Higher Platforms – The Brands!
Since you are searching for a pair of shoes that will take make you look and feel taller, you can find below for your convenience the shoe brands that have higher platforms as one of their best selling styles.
☑️  Skechers. You might've heard about this brand before. What you might not know yet is that they have very comfortable and nice-looking platform shoes. I have even heard several women recommend Skechers shoes since they come with a higher platform and they also come in medium, narrow and wide widths for your feet. These are the perfect shoes to wear all day every day!
☑️  Superga. This is an Italian brand with a wide range of styles, colors, fabrics, and prints, popularly known for its platform shoes. These shoes are pretty stylish and will give you a taller look. However, these shoes do not have built-in arch support, so you might want to avoid using them all day every day.
Below you can find a selection of the best women's shoes that make you taller. Disclosure: Keep in mind that we may receive commissions when you click our links and make purchases.
Narrow – Medium – Wide

Narrow – Medium – Wide

Medium – Wide

Medium – Wide

This selection of shoes fit "true to size", which means that you need to go half a size longer of the size that you measure in the standard foot measuring scale (Brannock Device) in order to prevent your toes from rubbing against the front or the side of the shoes.
Alternative to Platform Shoes – Height Increase Insoles!
Most women who want to look taller will usually prefer just wearing higher platform shoes or high heels. But you will be happy to know that there is yet another alternative to look and feel taller!
Using height increase insoles is a great alternative that will make you taller. You might already have a favorite pair of shoes and you don't necessarily want to spend more money buying higher platform shoes.
So, you can always insert a pair of height increase insoles to raise your feet and gain that extra inch. These inserts are also commonly used when a woman has leg length discrepancy and needs a lift to match the other leg length, but most women use them to look taller.
The main advantage is that you won't have to buy another pair of shoes! The other advantage is that if you use of pair of these insoles you can easily know how much you are raising your feet, since these insoles come in different shapes and sizes.
Below you can find a selection of the best height increase insoles:
On a related note, do you want to provide your child with a pair of shoes that make them taller as well? I wrote an article where I describe the best kids' shoes that make them taller. Just click on the link below:
Have you found a pair of platform shoes that helped your gain an extra inch? Have you tried using height increase insoles as an alternative? Please share your insights below so we can all benefit from them!