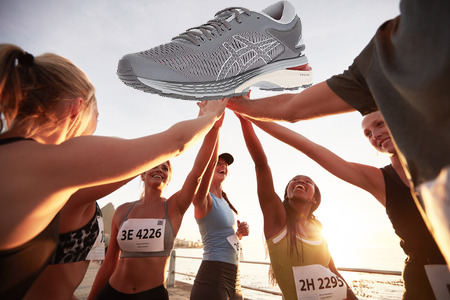 Are you looking into buying a pair of running shoes from Asics? Do you want to find out which are the best styles for your feet? I can tell you that if you are the kind of woman who loves to run or needs extra support from her shoes, Asics has you covered!
Just for you to know, I have been working for a specialized shoe store for the last 10 years. Moreover, I have been helping women find the correct type of shoes and orthotics to reduce or fully eliminate the foot and leg pain that they were experiencing. We specialize in women with foot and leg problems, but we provide regular shoe fittings as well.
Over the years I became familiar with the best running shoes for women.
Let me begin by telling you my professional and personal advice is to choose Asics. This brand provides the quality and support that is essential, whether you are an occasional or professional runner.  Although there are several other brands I could discuss, nothing compares to the support and fit of Asics running shoes.
What distinguishes Asics from other shoe brands?
The shoes come with infused gel to provide maximum shock absorption and keep your feet and legs healthy. Let me show you a picture of where the support is coming from. This particular shoe style has gel around the whole sole of the shoe, which will provide you with shock absorption every time your feet come in contact with the ground. Around the ankle area, there is also extra support that will keep your heels protected and healthy.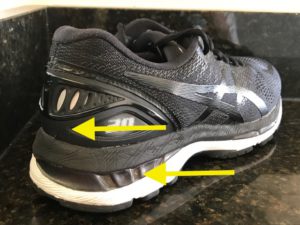 Why do so many women choose Asics running shoes among other shoe brands?
Asics is built on a 70-year legacy, thriving with continuous efforts of innovation and shoes made with high end technology. Did you know that they have their own Institute of Sport Science in Kobe, Japan, where scientists, athletes and coaches work together to research and to try to create better fitting shoes?
This is amazing, as these professionals get more and more knowledge and experience each time, aiming to make even better shoes from which all women (athletes and non-athletes) can benefit.
Asics shoes are available in different widths (narrow, medium, wide, and extra wide), which will guarantee that they will fit the shape of your feet, no matter how narrow or wide they are.
Not all Asics shoe styles will provide the same support and stability, so you much choose them carefully.
I will show you a selection of the best Asics running shoes for women, but let me first show you what features these shoes will provide and how to make sure that you get your correct shoe size.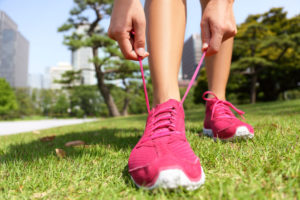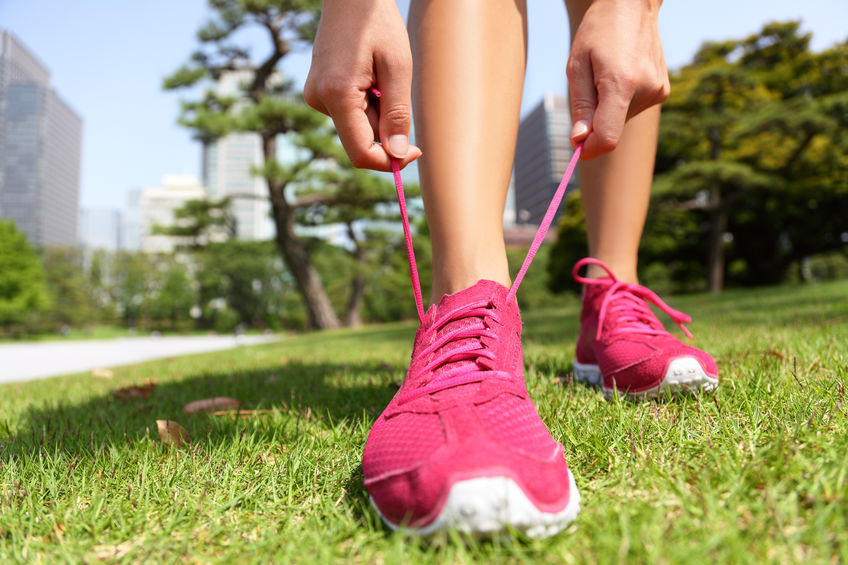 Asics Running Shoes – Supportive, Lightweight, and Flexible Shoes!
I am a runner myself and since I have tried Asics I have never looked back. However, among this shoe brand, certain styles provide more support and stability than others, so it's important to choose them wisely.
The style I am in love with is the Gel-Kayano 25 and the Gel-Nimbus 21, which are both available for men and women. I recommend these styles in particular not only because I know how well they fit, but I also own and swear by a pair myself.  I can guarantee you that the quality, support, and fit are excellent.
While working at the shoe store, I have to be on my feet for most of the day and I started putting extra pressure on parts of my body where I was not supposed to. This led to foot and leg pain, so I decided to try a pair of shoes made by Asics and they changed my life. That is why these are my to-go shoes when women come to the store complaining about foot and leg pain.
I was also very pleased to find out that these shoes are extremely durable. I have been using them daily and they held up amazingly well.
The running shoe that I wear is the Gel-Kayano 25 series which Asics describes as "a perennial favorite of runners across the globe. Its success can be attributed to Asics 'steadfast goal of continuous improvement and performance driven design. The 25th version of the award-winning Gel-Kayano has improved once again; from the new modern upper to the ever more luxurious & stable ride, runners will see how Asics just bettered its best!"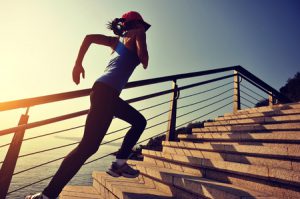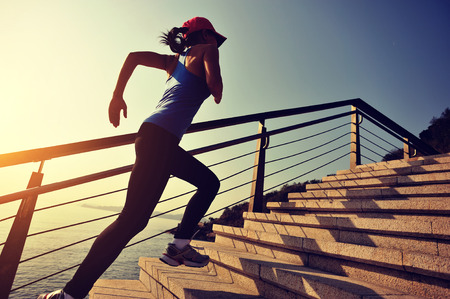 Asics Running Shoes – The Features!
Asics is mainly known for its shock absorption systems, anti-overpronation features, and outsoles with Wet Grip Rubber.
Let me show you what features the shoes I will describe below will provide for your feet. Bear in mind that certain styles will be providing all the features below, while some of them will provide a combination of them.
☑️ Ankle and Heel Support: Adequate support for the heel and ankle is extremely important if you want to keep your feet healthy while running. If you wear running shoes without the proper amount of support around the heel of the shoe it can lead to a badly sprained ankle and weeks of physical therapy. The heel counter is the back part of the shoe. If you are not sure where the heel counter is located take a look at the image below: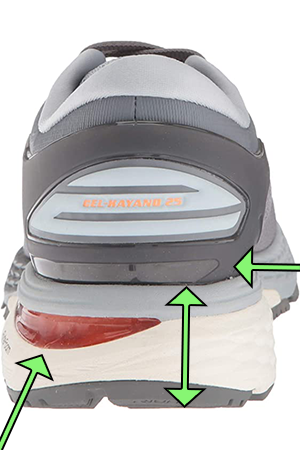 ☑️ Arch Support: Choosing a shoe with good arch support will reduce or fully eliminate the shock that your feet receive every time they impact the ground.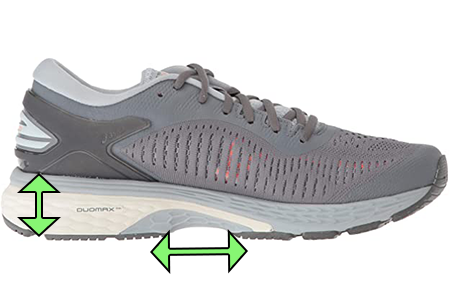 ☑️ Traction: Your running shoes need to provide good traction to prevent you from slipping and falling.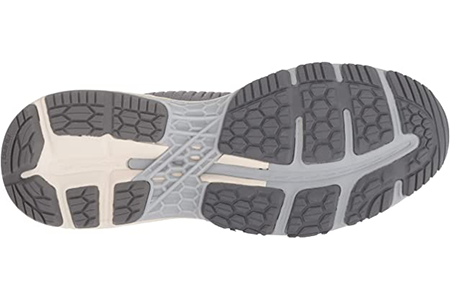 ☑️ Removable Insoles: This feature can be useful when you are trying to fit an orthotic inside the shoe.
☑️ Breathability:  Your running shoes must be breathable to prevent bacteria from building up inside the shoe.
☑️ Flexibility: The shoes that we choose must be flexible and lightweight, so our feet and legs do not get tired easily.
To get all of the benefits and features that the shoes have to offer, you must wear the correct shoe size. One of the most common mistakes I see women make is to think that the size that they measure at the shoe measuring scale automatically translates into their correct shoe size. This is untrue since shoes can run short, long, narrow, or wide, and depending on how they run you need to adjust the size that you get for your feet.
Start by reading an article I wrote where I describe the simplest, yet most effective way to figure out your foot size from home:
How To Measure Your Foot Shoe Size – The Most Simple And Effective Way!
Now that you know what features the shoes must provide and how to make sure that you are wearing the correct shoe size, let's take a look at a selection of the best running shoes for women.
Online shopping is becoming more popular every day, and women are more likely to purchase their shoes online. This is actually beneficial, as long as you know exactly which shoe style you need and what your shoe size is. If not, you will end up creating more issues to their feet such as blisters, calluses, and corns, as well as foot and leg pain.
I only review shoe styles that I have fitted before, since that is the only way for me to tell the quality of the shoes and how much support they provide. Disclosure: Keep in mind that we may receive commissions when you click our links and make purchases.
The Best Asics Running Shoes for Women ⭐⭐⭐⭐⭐
Below you can find a selection below of the best Asics running shoes for women. These shoes can fit women with narrow (N), medium (M), or wide (W) feet.
Fits Narrow – Medium

Fits Narrow – Medium

Fits Narrow – Medium

Fits Narrow – Medium -Wide

Remember that shoes can run short, long, narrow, or wide, and depending on how they run you will need to adjust the size that you get for yourself. You always want to wear half a size longer of the size that you measure in the standard foot measuring scale (Brannock device) to prevent your toes from rubbing against the front or the side of the shoes.
To prevent your toes from rubbing against the front or side part of the shoes, I highly recommend that you order these shoes a half a size larger than the size that your feet measure. This translates to 0.3 inches or 0.6 centimeters of space between your longest toe and the end of the shoes.
If you happen to have wide feet there are other running shoes that will fit the shape of your feet better than Asics:
Extra Wide Tennis Shoes for Women – The Best Shoes to Fit your Extra Wide Feet!
Do you also want to provide your child with a pair of Asics running shoes? I wrote an article where I describe the best kids running shoes in 2018. Kindly go to the link below.
The Best Kids Running Shoes – Keep Your Kids' Feet And Legs Healthy!
Do not hesitate to contact me if you are having trouble finding a particular shoe style for yourself or your child.
Have you tried the Asics running shoes that I recommend in this article? Have you found another shoe style that has worked well for your feet? Please share your thoughts and experiences below so other women can benefit from your experiences.